ID Watchdog Announces First Quarter 2012 Results
(May 30, 2012)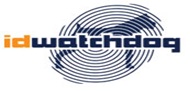 DENVER, CO -- (Marketwire) -- 05/30/12 -- ID Watchdog, Inc. (TSX VENTURE: IDW) (PINKSHEETS: IDWAF) ("ID Watchdog" or the "Company"), provider of consumer-facing identity theft protection and resolution services, today announced its results for the first quarter ended March 31, 2012. All amounts are in U.S. dollars.
For the first quarter ended March 31, 2012, revenues totaled $444,057 and the Company recognized an operating loss of $(615,569). Net loss for the first quarter was $(613,819), or $(0.01) per ordinary share. For the first quarter ended March 31, 2012 and 2011, the Company recognized a non-cash gain (loss) on warrant liability of $185,203 and $(761,000), respectively.
Currently, we have partnering agreements with five anti-virus or other desktop software companies, which have their software installed on an estimated 34 million U.S. personal computers. Three of our partners launched our services during 2011. Of the two partners who have yet to launch our services, we anticipate that one will launch in early June 2012 and the second we anticipate will do so in the third quarter of 2012. "We are very excited about the pending launch of our fourth anti-virus partner as well as the progress we are making in expanding certain of our existing distribution channels. From these efforts, we anticipate moderate sequential revenue and customer growth beginning in the second quarter of 2012," said Michael Greene, CEO of ID Watchdog.
The Company ended the quarter with $1,256,873 of cash, cash equivalents and available-for-sales securities.
Results of Operations Three Months Ended March 31, 2012 2011 ------------- ------------- Revenue $ 444,057 $ 572,643 Cost of services 286,010 158,886 ------------- ------------- Gross profit 158,047 413,757 Operating expenses 773,616 650,029 ------------- ------------- Operating loss (615,569) (236,272) ------------- ------------- Net income (loss) and comprehensive income (loss) applicable to ordinary shares $ (613,819) $ (1,145,304) ============= ============= Basic and diluted net loss per share $ (.01) $ (.01) ============= ============= Weighted average number of shares outstanding- basic and diluted 118,278,733 77,861,972 Consolidated Balance Sheet Data March 31, December 31, 2012 2011 ------------- ------------- Cash and cash equivalents and available-for- sale securities $ 1,256,873 $ 1,589,688 Total Assets $ 1,626,083 $ 1,990,838 Total Long-term liabilities $ 2,973,723 $ 2,979,360 Total Liabilities $ 3,655,301 $ 3,675,199 Total Shareholders' Deficit $ (2,029,218) $ (1,684,361)
About ID Watchdog, Inc.
ID Watchdog was founded in 2005 and is headquartered in Denver, Colorado. The Company provides patent-pending, three-tiered comprehensive monitoring, detection and resolution for identity theft. ID Watchdog proactively detects identity theft problems at their source and provides immediate resolution services to ensure complete peace of mind for individuals. All the Company's services have been developed with input from industry experts; national consumer advocacy groups; federal, state, and local law enforcement agencies; consumer protection agencies; and adhere to guidelines published by the Consumer Federation of America. For more information, please visit www.IDWatchdog.com.
Forward-Looking Statement
This news release includes certain "forward-looking statements" within the meaning of the United States Private Securities Litigation Reform Act of 1995 which address future events and conditions which are subject to various risks and uncertainties. The actual results could differ materially from those anticipated in such forward-looking statements as a result of numerous factors, some of which may be beyond the Company's control. Although the Company believes that its expectations reflected in these forward-looking statements are reasonable, no assurance can be given that actual results will be consistent with these forward-looking statements. Important factors that could cause actual results to differ from these forward-looking statements are disclosed in the company's filings with Canadian regulators at www.sedar.com. ID Watchdog assumes no obligation to update the forward-looking statements of management beliefs, opinions, projections, or other factors should they change.
Neither TSX Venture Exchange nor its Regulation Services Provider (as that term is defined in the policies of the TSX Venture Exchange) accepts responsibility for the adequacy or accuracy of this release.
Company Contact:
ID Watchdog, Inc.
Jay B. Lewis
Chief Financial Officer
303-339-8099
[email protected]
www.idwatchdog.com


Copyright @ Marketwire
Page: 1
Related Keywords:
ID Watchdog, Announces, First Quarter 2012, Results, identity theft protection, resolution, IDW , USA,Marketwire, Inc.,Financial,Personal Computers,Other,
---