IBM Recognizes iEnterprises for Outstanding Achievements in Business and Technology Excellence
(June 10, 2009)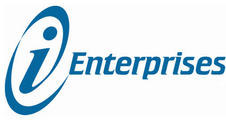 MURRAY HILL, NJ -- (Marketwire) -- 06/10/09 -- iEnterprises (http://www.ienterprises.com), the global desktop and wireless customer relationship management (CRM) experts, was named winner of the Software as a Service Innovation category in the 2009 IBM Beacon Awards competition for delivering outstanding value and innovative approaches to helping clients address unique business challenges.
iEnterprises' Web-based CRM product with built-in wireless capabilities for the BlackBerry, iPhone and Windows Mobile smartphones, Empower CRM, was chosen by an independent panel of industry experts in recognition of iEnterprises' value and innovative pricing model that allows customers to respond rapidly to changing market conditions.
The IBM Beacon Awards are an integral part of IBM's PartnerWorld program, which provides industry recognition, increased visibility and promotional opportunities to IBM global Business Partners. Members of IBM PartnerWorld benefit from global marketing and technical enablement initiatives to drive new revenue and market opportunities through the delivery of innovative business solutions.
"We're excited about winning this year's IBM Beacon award and to be using IBM's cutting edge technology to continually improve Empower CRM for our customers," said John Carini, CEO of iEnterprises. "Our customers frequently tell us that after conducting extensive searches, they found that while many CRM providers offer "bells and whistles," they come at a high price, with hidden costs and they did not have built-in wireless capabilities or the high configurability. IBM's flexible technology footing has enabled us to help small and mid-sized companies gain advanced technology that's affordable and easy to use."
iEnterprises' Empower CRM is a Web-based CRM solution that helps small and medium-sized companies manage all aspects of their daily business life while in or away from the office. It is deployed as a SaaS model within hours and can be moved behind the firewall if needed. User configurations can easily be achieved with Empower CRM and built-in wireless functionality helps small and medium sized companies connect their customer relationship management and Lotus Notes applications to smartphones. All updates can be made in real-time and captured right into the system due to SOA mobile integration. This increased productivity is made possible by the IBM SaaS program as well as various IBM other technologies including Lotus Notes, WebSphere Application Server and DB2.
The IBM Beacon Awards recognize excellence in the development and delivery of solutions and services that Business Partners deliver to clients around the world. More than 340 nominations were judged by a team of leading industry journalists, analysts and IBM executives, who selected winners and finalists in the 22 award categories.
"IBM is dedicated to helping our global Business Partners deliver innovative solutions that enable our joint clients transform their business operations," said Rich Hume, general manager, IBM Global Business Partner Organization. "iEnterprises was recognized in the Software as a Service Innovation category based on their technology leadership and commitment to delivering customer value. This award is a testament to their commitment to delivering on IBM's smarter planet vision."
For more information about the IBM Beacon Awards, including descriptions of the winning entries and details about the finalists, please visit http://www-1.ibm.com/partnerworld/pwhome.nsf/weblook/2009_awards.html.
To learn more about IBM PartnerWorld, a comprehensive program that offers marketing and sales resources, training, certification and technical support to help create new revenue and market opportunities for IBM Business Partners, visit http://www.ibm.com/partnerworld.
About iEnterprises
iEnterprises brings companies Lotus Notes CRM, desktop Web-Based CRM, wireless BlackBerry CRM, iPhone CRM, Mobile CRM, Construction CRM, Pharmaceutical CRM and Lotus Notes Wireless Application solutions that achieve their CRM vision and drive success. iEnterprises' chief products are the award-winning desktop CRM solution, iExtensions CRM for Notes, wireless CRM application, Mobile Edge, and SaaS CRM, Empower CRM. More than 10 years ago, iEnterprises began with a vision that CRM software should be affordable, easy to use, and easy to implement. iEnterprises delivers its configurable products worldwide through a vast network of global business partnersiEnterprises is an IBM Premier level member of IBM PartnerWorld and RIM Alliance Member with a North American office in Murray Hill, New Jersey and European offices in London, United Kingdom. For more details, please visit http://www.ienterprises.com/
IBM and Lotus trademarks of International Business Machines Corporation in the United States, other countries or both. Other company, product and service names may be trademarks or service marks of others.
Media contact:
Daisy Wall
P: 404-695-0195
E: Email Contact


Copyright @ Marketwire
Page: 1
Related Keywords:
SaaS CRM, web-based CRM, Lotus Notes CRM, IBM award, IBM partner, software as a service, CRM , Digital Media Software, Communications, Digital Audio, Smart Phone, PDA, iPods, iphone, Sales, Applications, Marketing, CRM - Customer Relationship Management, Sales & Marketing, Management, Sales, CEO/CFO, Sales, USA, Marketwire, Apple Computer, Business, england, Other,
---