IAS Adds Business Intelligence Modules That Provide Critical Insight Into Clients' Supply Chain & Transportation Operations
Better Visualization & Analysis of Big Data Generated in Container Shipping & Intermodal Operations
(March 28, 2012)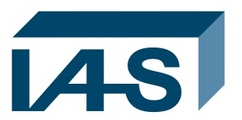 OAKLAND, CA -- (Marketwire) -- 03/28/12 -- International Asset Systems® (IAS), the leader in cloud-based solutions for intermodal transportation and global cargo container shipping, announces the availability of Business Intelligence (BI) modules that allow customers to better view and analyze the big data generated in their day-to-day equipment repair and dispatch operations. The ability to manage by exception and analyze critical business information allows decision makers to quickly decipher data to make better, informed decisions.
"Ocean carriers, shippers, 3 & 4-PLs, equipment lessors, and freight forwarders need to be able to quickly and easily perform in-depth analysis of performance, cost, and revenue related data so they can turn this insight into actions that grow profits and improve customer service levels," said Paul J. Crinks, CEO of IAS. "With these new BI tools, our customers will be able to establish and monitor KPIs enabling decision makers to more effectively respond to performance issues or questions by accessing and interacting with meaningful visualizations of their data."
DispatchInsight and EquipmentInsight are comprehensive business intelligence (BI) applications delivered via the web as modules in the IAS Dispatch and IAS Equipment solution suites. Because the new modules are extensions of the cloud-based solutions, they are deployed rapidly, without the need of an IT department. Users gain quick visibility into a myriad of operational data generated in their intermodal networks, eliminating guesswork and facilitating decision-making.
DispatchInsight and EquipmentInsight provide the ability to:
Analyze trends to decrease intermodal transportation spend while improving vendor performance
Analyze trends to reduce repair cycle turn times and increase equipment utilization
Accelerate fact-based decision making
Improve vendor performance by benchmarking costs and turn times
Create visual models, such as dynamic charts and graphs, business analytics, and what-if analysis
Build list-based, tabular, or chart reports via drag and drop functions
Better insight relies on a clear understanding of the business drivers behind any report or number. These new BI solutions for IAS Equipment and IAS Dispatch provide the necessary understanding of the facts behind the figures and quickly answer questions on performance. Users save time and money by having business analytics at their fingertips in an intuitive, integrated application.
About IAS
IAS provides greater visibility, control, and optimization of assets through a collaborative platform uniting the global trade, transportation, and logistics industry. IAS solutions, quickly implemented and immediately beneficial, can be operated as standalone web-native applications or integrated into existing transportation management systems. The IAS platform and solution portfolio create a more valuable network by converting the entire community's input into actionable information, enabling clients to interact seamlessly, optimizing the inland intermodal process, and lowering the cost of routine business transactions. IAS connects thousands of trading partners including leading ocean carriers, motor carriers, railroads, logistics providers, equipment lessors, repair depots, and terminals, and enables them to increase revenue, margin, and service. The IAS team of transportation experts is dedicated to providing world-class solutions and combines personal, 24/7 service worldwide with one of the intermodal industry's most comprehensive service level agreements. For more information visit http://www.interasset.com.
Add to Digg Bookmark with del.icio.us Add to Newsvine
For More Information:
MediaFirst
Becky Boyd
(770) 642-2080 x 214
Email Contact


Copyright @ Marketwire
Page: 1
Related Keywords:
intermodal, IAS, InterAsset, ocean carrier, transport management, shipping containers, drayage, Marketwire, , Railroads, Shipping, Internet Technology, Business,
---