Hybrid Wireless Bridges Prove Popular, as LightPointe's Sales Hit Record and It Introduces 4-Laser Model With Integrated Radio
(February 14, 2012)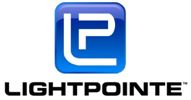 SAN DIEGO, CA -- (Marketwire) -- 02/14/12 -- LightPointe, the number one manufacturer of 4th generation Free Space Optics (FSO) and hybrid optical-radio wireless bridges, and a leader in 60/70/80 GHz millimeter wave backhaul solutions, has added a new model to its popular HyBridge™ Series. The HyBridge Series utilizes a combination of highly advanced optical laser technology combined with radio frequency electronics for transmitting data or video at over one Gigabit per second. The new HyBridge LXR-5 includes built-in failsafe features for optimum performance and reliability under all weather conditions.
Due to the exponential growth in wireless broadband demand from mobile devices such as the iPhone, Google Android smartphones and the iPad tablet, the need for point-to-point backhaul solutions, which are also used for building connectivity in school and business campuses, has risen sharply. Such wireless bridges as the HyBridge LXR-5 enable super-fast throughput for backhaul networks supporting such devices and Enterprise data needs.
"When the numbers came in for last year, and we finished 2011 with the strongest December in our 15 year history, we decided to build on our strategy of offering customers the best choice of Millimeter Wave Backhaul Solutions, Free Space Optics and Hybrid Optical-Radio Bridges," said Dr. Heinz Willebrand, president and CEO of LightPointe. "The popularity of our first model in the HyBridge Series, the affordable single-beam SXR-5, has encouraged us to add the LXR-5 to the model lineup. The HyBridge LX models utilize LightPointe's exclusive 4-beam auto tracking technology, with overlapping beams to multiple receivers for redundancy. The units also feature our DualPath™ architecture and patented AirePex™ intelligent switching, which includes an algorithm to automatically choose between optical and RF modes depending on conditions. The combination of four redundant optical transmission beams with RF backup creates a reliable high performance Ethernet bridge, which is unparalleled in the industry. In addition, the HyBridge units are easy to install with Cat5e or 6 and PoE, so there's no cost running AC power to the units, and a fiber interface is optional for longer cable runs."
For organizations concerned about data security, optical technology is regarded as the most secure available, offering literally pin-point transmission without the high installation and recurring costs associated with alternatives such as leased-line services or radio frequency licensing. LightPointe's HyBridge Series utilizes license-free fiber-like optical wireless and radio technology, for fast and cost effective installation without the need to trench for fiber optic cables or pay monthly leased-line T1 rates.
The HyBridge LXR-5, which includes an integrated radio, is also joined by the HyBridge LX, a "radio ready" bridge enabling customers to add their own new or legacy radio. LightPointe has tested or plans to test certain product models of sub-Gigabit backhaul and LAN bridges from companies including Lancom, Tranzeo, RAD, Ubiquiti and others.
About LightPointe Communications, Inc.
LightPointe is headquartered in San Diego, California and is privately held.
www.LightPointe.com
Add to Digg Bookmark with del.icio.us Add to Newsvine
Todd Easterling
Easterling & Associates
Email Contact


Copyright @ Marketwire
Page: 1
Related Keywords:
FSO, wireless backhaul, building connectivity, wireless bridge, gigabit wireless, laser, gige, Communications,Digital Audio,Web,Smart Phone,iPods,Receivers,iphone,iPad,Search,Security,Video,Google,Marketwire, ,IT (Information Technology),Security,Apple Computer,Business,
---