Hubspan Reports Record Growth Connecting Companies to the Ariba Network
Business-to-Business Transactions on the Rise as Companies Work to Get Closer to Their Communities
(April 03, 2012)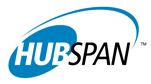 SEATTLE, WA -- (Marketwire) -- 04/03/12 -- Hubspan, the leading provider of B2B cloud integration solutions, today announced record increases in their transaction volume of customers connecting backend ERP systems to the Ariba® Network. Since the launch of the partnership with Ariba, Inc. (NASDAQ: ARBA), the world's business commerce network, in 2010, Hubspan has experienced 5x quarterly increases in transaction volumes through the Ariba Network and expects continued momentum throughout 2012. This strong growth rate is attributed to the combination of the compelling business benefits offered by Ariba as well as the ease of realizing these benefits by deploying Hubspan's B2B integration solution.
"Aligning vision and business process between companies accelerates success," said Kate Vitasek, founder of Supply Chain Visions and author of Vested Outsourcing. "The partnership between Ariba and Hubspan helps companies mitigate risk, increase efficiency, and deliver value to the relationships they manage by providing tools to share information across the enterprise effectively."
B2B integration can be a complex and burdensome task for organizations of all sizes. Both on-premise and cloud-based ERP and CRM vendors are looking to the cloud to simplify business processes and extend their network communities. Hubspan's integration solution provides end-to-end business process automation across systems, applications and business rules. A simple subscription model enables companies to extend their business processes while delivering incremental benefits to customers in the form of cost savings and time-to-value. The strongest areas of growth include integration of e-commerce and accounts payable business processes across customers spanning North America as well as Europe and the Middle East.
"Business commerce is complex. At Ariba, we don't think it needs to be," said Joe Fox, Senior Director, Strategy, Ariba. "Working together with Hubspan, we're making it easy for companies to connect and collaborate with their trading partners across the entire commerce process and deliver efficiencies that positively impact their performance and their bottom lines."
Hubspan enables integration and connection to the network from all major ERP, Supply Chain, and CRM systems, including SAP, Oracle, NetSuite, Microsoft Dynamics, QuickBooks and more. As a cloud-based integration platform delivered as a managed service, Hubspan allows companies to scale their integration to the Ariba Network as their systems and infrastructure evolve.
"The dramatic growth we've seen in transaction volumes is a testament to the benefits customers around the globe are experiencing by connecting their ERP systems to the Ariba Network," said Trisha Gross, President and CEO of Hubspan. "Ariba is a great partner for us and we look forward to continued success throughout 2012."
To learn more about the Hubspan and Ariba solutions and the value they deliver, visit www.hubspan.com. Hubspan is also a sponsor of Ariba LIVE 2012 and will be an exhibitor at the event in Las Vegas next week, April 10th- 12th. Hubspan's experts can be found at booth #35 where visitors can learn more about Hubspan's business process integration solutions.
About Ariba, Inc.
Ariba, Inc. is the world's business commerce network. Ariba combines industry-leading cloud-based applications with the world's largest web-based trading community to help companies discover and collaborate with a global network of partners. Using the Ariba® Network, businesses of all sizes can connect to their trading partners anywhere, at any time from any application or device to buy, sell and manage their cash more efficiently and effectively than ever before. Companies around the world use the Ariba Network to simplify inter-enterprise commerce and enhance the results that they deliver. Join them at: www.ariba.com
About Hubspan Inc.
Hubspan is the leading global provider of business integration solutions, enabling partners and customers to extend ERP applications and automate B2B business processes throughout their communities. Real time integration of information and processes are increasingly critical as organizations look to drive top line revenue and improve efficiencies. Hubspan offers the ability to achieve these goals rapidly and cost-effectively. The Hubspan B2B cloud platform powers integration for many of the world's leading industry networks, ERP applications, and financial services solutions including Ariba, Visa, NetSuite and many more. Thousands of businesses rely daily on WebSpan, the flagship Hubspan solution, for secure, scalable and flexible business integration. WebSpan is available as pre-packaged integration solutions as well as a comprehensive integration platform. For more information, go to www.hubspan.com or email webspan@hubspan.com.
Copyright @ Marketwire
Page: 1
Related Keywords:
Hubspan, Applications, Internet, Business Issues, Internet Server Applications, E-mail, E-Commerce, Marketwire, Inc., , Financial, Business, Email, middle east,
---