Houston IT Consulting Firm Offers Hassle-free IT Support and Techno-Trouble Contest on New Website
(May 13, 2011)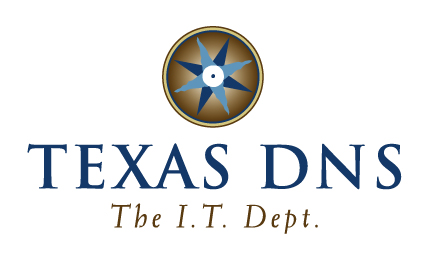 Houston, Texas (PRWEB) May 13, 2011
Texas Data Network Services The IT Department, an advanced IT consulting firm in Houston, is offering comprehensive and hassle-free outsourced IT services via its new website, TexasDNS.net which launched recently.
The new website offers access to a free 5-Point Network Audit, as well as information on how to get immediate help with spam and virus removal, network installation and PC and Apple computer repair. Redesigned with a tongue-in-cheek approach to the emotions accompanying computer frustrations, Texas Data Network Services http://www.texasdns.net helps business owners quickly access affordable Houston IT consultants.
Our new website highlights Uptime, a 24-hour network monitoring service that we use to protect your network infrastructure with round-the-clock coverage, says Texas Data Network Services founder and COO Chris Nicolaou, who applies over 15 years of technology expertise to assist businesses with data protection via server and network support. The primary focus of Texas Data Network Services and our website is to maximize a firms uptime, which in turn ensures greater productivity and profitability.
Our Uptime program enables our Microsoft certified specialists to handle over 80 percent of all IT support remotely, which makes our response time up to 75% faster than traditional IT support, adds Principal and CTO, Scott Schoppe.
In celebration of the web launch, website visitors will have a chance to win an Apple 16GB iPad with wi-fi if they enter the Techno-Trouble Contest at (enter page link here). For contest information, a free network audit, or hassle-free IT consulting in Houston, see http://www.texasdns.net.
For over a decade, Texas Data Network Services (Texas DNS) has been providing the following managed IT solutions in Houston:

Server and Client PC Support
Application Support and Reporting Issues
Local Area Network (LAN) Administration
Wide Area Network (WAN) and Virtual Private Network (VPN) Administration
Anti-Virus and Anti-Spam Solutions
Remote Access Solutions
Wireless Solutions (LAN/Broadband)
Data and Voice Cabling
Web Hosting and Development
Cloud-based Services
For more information, contact
Chris Nicolaou
Texas DNS
713-691-0800
http://www.texasdns.net
# # #
Read the full story at http://www.prweb.com/releases/2011/5/prweb8422410.htm.
Page: 1
Related Keywords:
crime, law and justice,law enforcement,international law,legal service,medical procedure/test,medical research,medical staff,medical specialisation,medical service,medical conditions,economy, business and finance,financial and business service,business enterprises,business (general),plastic art,entertainment award,entertainment (general),arts (general),arts, culture and entertainment,computing and information technology,satellite technology,wireless technology,science and technology,technology (general),identification technology,agricultural research and technology,fishing industry,energy and resource,
---