Hollywood Film & TV Producer and Pariah Head Gavin Polone Joins SuperBox, Inc. Advisory Board
(December 21, 2011)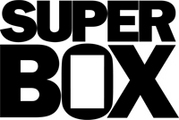 BEVERLY HILLS, CA -- (Marketwire) -- 12/21/11 -- SuperBox, Inc. (PINKSHEETS: SBOX), a leading social interactive entertainment company that creatively develops and distributes original content across various media platforms, today announced the appointment of Hollywood Mega-Producer Gavin Polone to its Advisory Board.
"We could not be more excited to have an entertainment industry giant like Gavin Polone join our Advisory Board," said SuperBox, Inc. Founder & CEO Russell Stuart. "Gavin's proven track record of success and industry experience will be an invaluable resource for SuperBox."
"As the number of entertainment choices for the consumer continues to expand, it is essential to develop content simultaneously across multiple platforms," added Polone. "An association with SuperBox is a great opportunity for me to extend my business into new areas and I'm looking forward to helping them increase their creative output in any way I can."
Polone recently produced Sony's horror-comedy hit "Zombieland" which helped establish Jesse Eisenberg as a breakout actor and Ruben Fleischer as an in-demand director -- and also Sony's $200 million grossing "Panic Room," directed by David Fincher. Polone is currently producing the David Koepp action thriller "Premium Rush" for Paramount, which stars Joseph Gordon-Levitt as a NYC bicycle messenger pursued by a dirty cop.
Polone and his production company "Pariah" have long been a force in television with numerous credits including HBO's long-running hit "Curb Your Enthusiasm" as well as the hit series "Gilmore Girls." His latest effort, "Jane By Design," from writer April Blair, premieres January 3, 2012 at 9/8c on ABC Family.
About Pariah
Pariah is Los Angeles-based film and television Production Company owned by former UTA partner/executive producer, Gavin Polone. Projects that have been generated by Pariah include "Tell Me You Love Me" for HBO and "Gilmore Girls" for the CW. Additionally; Polone is an Executive Producer on the Emmy nominated HBO series "Curb Your Enthusiasm" starring Larry David, co-creator of Seinfeld. Pariah was also the production company behind the feature films "Zombieland" starring The Social Network's Jesse Eisenberg, Woody Harrelson and Emma Stone, "Panic Room" starring Jodie Foster and Kristen Stewart, "Secret Window" starring Johnny Depp, John Turturro and Maria Bello and "Premium Rush" starring Joseph Gordon-Levitt.
About SuperBox, Inc.
SuperBox, Inc. is a leading social interactive entertainment company that creatively develops and distributes original games, software and entertainment across various media including personal computers, mobile devices, motion pictures, television, music, digital media and live events. The company is based in Beverly Hills, CA with development offices in Vancouver, Canada.
SuperBox, Inc. is publicly traded over-the-counter under the ticker symbol SBOX.
To learn more please visit www.superbox-inc.com
Forward-Looking Statement:
This news release contains forward-looking statements within the meaning of the Private Securities Litigation Reform Act of 1995 (the "ACT"). In particular, when used in the preceding discussion, the words "plan," "confident that," "believe," "expect," "intend to" and similar conditional expressions are intended to identify forward-looking statements within the meaning of the ACT and are subject to risks and uncertainties, and actual results could differ materially from those expressed in any forward-looking statements. Such risks and uncertainties include, but are not limited to, market conditions, competitive factors, the ability to successfully complete additional financings and other risks.
Copyright @ Marketwire
Page: 1
Related Keywords:
SuperBox, Inc., Gaming, Family, online game, Family, Digital Media Software, Gaming, Movies & Music, PC Games, Canada, Marketwire, Inc., , Personal Computers, Film, Television, Music, Celebrities, Business, Entertainment, Family, Other,
---