Highly Addictive ChaCha iPhone App Now Spotlights Local Trends
(April 14, 2011)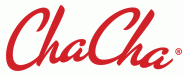 INDIANAPOLIS, IN -- (Marketwire) -- 04/14/11 -- ChaCha, the #1 free, real-time Q&A service launches a new iPhone application with engaging location-based features and an entirely fresh user interface, making the already popular service even easier and more fun to use while on the go. In addition to the Q&A capability, the new app allows users to see live questions being asked by others in their area. This compelling aspect is one of the best features of the new app as it lets ChaCha users find out what's trending in their own backyards.
"Along with seeing what interests others around them, users of the new ChaCha iPhone app can now receive ChaCha's fun, 'Twitter-sized' answers more accurately and faster than ever before, from anywhere," says ChaCha founder and CEO Scott Jones. "Not to mention, it is incredibly interesting to watch all the questions and answers flowing on your phone in real time!"
Additionally, users can also opt-in to nearly 100 ChaCha mobile alerts including news, weather, celebrity / entertainment news, stock quotes and more, guaranteeing that up-to-the-minute information will always be at their fingertips wherever they are.
ChaCha is quickly becoming the world's leading multi-platform question and answer service, garnering a record high of more than 3 million questions each day that span hundreds of categories. Question and answer websites are becoming increasingly popular. ChaCha.com and Answers.com are two of the leading Q&A companies among the comScore Top 100 properties. Additionally, among the leading Q&A websites, ChaCha leads the pack, by achieving 190 percent growth in page views and growing the most in unique users over the past year.* Across online, mobile and social platforms, ChaCha serves more than 32 million unique visitors per month according to combined reports from Nielsen, Omniture, and Datran Media.
*Q&A Companies comparison to Google, Yahoo!Answers, Ask.com, Answer.com, ChaCha.com, Answerbag.com, Mahalo.com, Stack Overflow.com, and Quora.com.
About ChaCha
ChaCha (www.chacha.com) is the leading free, real-time answers service and has emerged as the #1 way for advertisers to engage with the audience of their choice. Through its unique "ask-a-smart-friend" platform, ChaCha has answered more than a billion questions since launch from more than 32 million unique users per month via online (www.chacha.com), mobile (text 242-242), Twitter (@chacha), Facebook app, iPhone app, Android app, and voice (1-800-2-ChaCha™). Working with major brands such as Paramount, AT&T, Palm, Johnson & Johnson, P&G, Coca-Cola, McDonald's and hundreds of others, ChaCha is one of the fastest growing mobile publishers according to Nielsen and is ranked in the Top 100 websites according to comScore and Quantcast. ChaCha was co-founded by proven innovator and entrepreneur Scott Jones and is funded by VantagePoint Venture Partners; Rho Ventures; Qualcomm; Bezos Expeditions; Morton Meyerson, former President and Vice Chairman of EDS as well as Chairman and CEO of Perot Systems; Rod Canion, founding CEO of Compaq Computer; the Simon family; and Jack Gill, Silicon Valley venture capitalist.
Add to Digg Bookmark with del.icio.us Add to Newsvine
Contact:
Nicole Yavasile/Lisa Schwartz
Bender/Helper Impact
(310) 473-4147
[email protected]
[email protected]


Copyright @ Marketwire
Page: 1
Related Keywords:
mobile answers, search, questions, answers, SEO, SEM, mobile advertising, web advertising, Marketwire,Apple Computer,Internet Technology,Entertainment,
---