High Performance Computing Division Launched by Patriot Technologies
Customized, Turn-Key Solutions, for High Performance Computing a Natural Extension of Custom Hardware Manufacturing Capabilities
(March 23, 2012)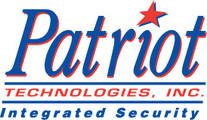 FREDERICK, MD -- (Marketwire) -- 03/23/12 -- Patriot Technologies has launched a High Performance Computing (HPC) Solutions division that provides customized hardware solutions designed to enable the best-designed configuration at the lowest possible cost of ownership to support even the most demanding technical computing environments -- including the Cloud and Hadoop.
Industries with the greatest need for HPC include life sciences, weather modeling, computer-aided engineering, energy and financial due to the massive processing power needed to optimize their applications. Patriot is able to help customers create the highest performing platform at the lowest total cost of ownership by utilizing our lifecycle approach; including discovery of needs and requirements, production & design of a hardware system, and a lifecycle management approach that includes post-sales maintenance and remote monitoring capabilities.
Patriot Technologies solutions include Turn-key Clusters, High-Performance Workstations/Servers, GPU Solutions, Enterprise Storage and Cloud Computing. In addition, the company specializes in crafting Hadoop Clusters Solutions. Hadoop is an Apache Open-Source Project, which represents the largest open-source Big Data technology on the market today. It origin dates back to 2004, and it is quickly becoming the de-facto standard for analysis of unstructured data. At Patriot, we offer a complete line of rackmounts servers/cloud servers as the building blocks to turn-key Hadoop Cluster deployments.
"We think the HPC market is ripe for a manufacturer that approaches solution development with the application's intent at the forefront. Understanding end-product performance goals is critical to designing and manufacturing the best hardware configuration," said Steve Keefe, Patriot's Appliance Manufacturing Division President.
About Patriot Technologies
Patriot Technologies is a trusted partner that bridges the gap between IT security requirements and practical implementation. Government and commercial organizations rely on our products and services, including security technologies, professional services and custom hardware manufacturing & logistics solutions to ensure the confidentiality, integrity and availability of their assets while satisfying operational requirements.
Patriot's HPC Solutions group provides application users and software developers with reliable hardware platforms that optimize the performance of their software applications. Patriot's application-centric approach to hardware design combines hardware expertise and integration services to create turn-key platforms that meet unique customer requirements. Customers receive expertly designed customer configurations that incorporate the latest technology at the lowest possible total cost of ownership. Based on Patriot's 16-year-track record in application and hardware integration and a commitment to fanatical customer service, we offer direct factory support for unparalleled responsiveness and expertise.
Visit http://www.patriot-techhpc.com to learn more.
Add to Digg Bookmark with del.icio.us Add to Newsvine
Contact Information:
Janice Gibson
Director of Marketing
Email Contact
301-695-7500
www.patriot-tech.com


Copyright @ Marketwire
Page: 1
Related Keywords:
Patriot Technologies, High Performance Computing, HPC, Hadoop, turn-key solutions, Cloud, Manufacturing, Applications, Manufacturing/Production, Manufacturing, Storage, Security, Hardware, Cloud Computing, Services, Software, Misc, Security, Security Technologies, Management, Software Developers, Marketwire, , IT (Information Technology), Security, Financial,
---