HiSoft Technology International Honored With Mi-Co Partner of the Year Award for Innovative Mi-Forms Tablet Implementations at Mi-Co Conference
Mi-Co Reseller Partner HiSoft Technology International Receives Mi-Co Partner of the Year Award for Their Implementation of Innovative Mi-Forms Projects With Tablets to Improve Mi-Forms Customers' Business Processes and Productivity, at Mi-Co's Pa
(May 01, 2012)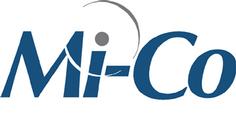 DURHAM, NC -- (Marketwire) -- 05/01/12 -- Mi-Co, a leading mobile e-forms software company, honored HiSoft International, a value-added reseller for its flagship Mi-Forms mobile e-forms platform, at the Awards Luncheon during the Mi-Co PartnerEd 2012 conference last week. HiSoft has partnered with Mi-Co to successfully implement Tablet e-forms solutions at customers like the NC Department of Agriculture, Carrier Corporation and more, leading to significant improvements in the business processes of those organizations.
The NC Department of Agriculture & Consumer Services, Structural Pest Control & Pesticides division was also awarded the Mi-Forms User of the Year award for their successful use of Mi-Forms e-forms technology on Tablets. HiSoft and Mi-Co helped the NCDA&CS Pesticides group to streamline a 3-4 week field inspection workflow to just 1 day using Mi-Forms technology on Tablets, while also helping them 'go green' by eliminating most paper-forms used in the process. Mark Milam, Director of the US Consulting Services Practice at Hisoft, says, "Mi-Co continues to produce the most flexible, robust & scalable mobile data capture technology in the market and we are excited to replicate our success with the NCDA to 7 other states and various enterprise customers."
This is the seventh year that Mi-Co has presented awards to organizations that have demonstrated innovation in the use of Tablets and other mobile devices for mobile data capture and process change. Past winners of Mi-Co Partner of the Year Awards include organizations like Optiform Imaging Systems, Custom Data Processing, Inc. and more. According to Greg Clary, CEO, "HiSoft has been a great partner to work with, having a thorough and professional consulting staff with deep experience in several areas including Microsoft SharePoint and other enterprise systems. With the proliferation of iPads, Android slates and other new Tablets like the Ricoh eQuill from Ricoh EWS and Windows 8 Tablets, Mi-Co expects to implement many more innovative Tablet-based projects with HiSoft to reduce the use of paper forms, and improve the productivity of businesses."
About Mi-Co
Mi-Co, the Mobile Information Corporation, provides software to automate paper forms-based business processes. Mi-Co's enterprise Mi-Forms Software System provides flexible electronic forms design for data capture using touch input and digital ink and has proven capabilities for handwriting interpretation and verification, data validation and the communication of forms-based data. Mi-Forms supports Tablet PCs, Digital Pens, iPads, Android Tablets, Windows Phone 7 smartphones, signature capture devices and industry standard software technologies. Mi-Co reaches historically paperwork intensive markets such as healthcare and government and supports an extensive network of channel partners. The company is headquartered in Durham, North Carolina with a customer service center in Seattle, Washington. For more information on Mi-Co, visit www.mi-corporation.com
About HiSoft Technology International
HiSoft Technology International Limited (NASDAQ: HSFT) is a leading provider of Information Technology and Research and Development services for global companies, working with them as a partner for their success. Headquartered in Dalian, China, HiSoft employs and trains over 7,500 highly skilled IT professionals in 20 offices and delivery centers in the US, Japan, Singapore and China. hiSoft delivers its advanced solutions to a wide range of Fortune 500 clients from many industries including Financial Services, High Tech & Consumer Electronics, Insurance, Telecommunications, Internet & E-Commerce, Manufacturing, Pharmaceuticals, Energy & Utilities, Government & Education, Healthcare, Logistics, and Retail sectors. For more information, visit us at http://www.hisoft.com.
Add to Digg Bookmark with del.icio.us Add to Newsvine
For more information contact:

Gautham Pandiyan
Mi-Corporation
Email Contact
919-485-4819 x 1973


Copyright @ Marketwire
Page: 1
Related Keywords:
e-forms, eforms electronic forms, e forms, Tablets, tablet pcs, hisoft international, sharepoint , Internet, Digital Media Software, Communications, Web, Smart Phone, Research, Manufacturing, Manufacturing/Production, Insurance, Manufacturing, Education, Internet, Business Issues, IT Professionals, China, Japan, Singapore, Marketwire, Inc., , IT (Information Technology), Financial, Consumer Services, Consumer Electronics, Internet Technology, Agricultural Science, Computer Science, Business, Internet, china, Other,
---