Help Wanted: GEO Hunters Needed to Battle Monsters and Save the World
YD Online Debuts GEO Hunters, a Free Location-Based Role Playing Game for iPhone
(March 29, 2011)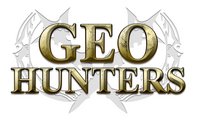 MOUNTAIN VIEW, CA -- (Marketwire) -- 03/29/11 -- Mobile gaming company YD Online today launched GEO Hunters, a location-based, role playing game (RPG) that lets users defend their neighborhood and, ultimately, the world from monsters while competing against other players for top rank. Now available for free in the Apple App Store, GEO Hunters creates a fun gaming experience that uses Google Maps to provide a satellite-view landscape combined with a fantasy world where monsters have taken over areas around the globe. Some monsters stay put, while hidden monsters appear depending on what's happening in world news.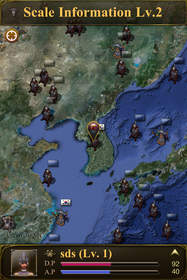 Game Overview
Set against Google Maps backdrops, monsters have invaded the Earth, lurking in your backyard and across the globe! Taking on the role of powerful warrior, skilled hunter or crafty wizard, protect your turf using a variety of weapons to amass your own monster army. As you progress through the game's different geographic levels by building your monster collection, not only will the monsters become more powerful, but your once-friendly neighbors will start stealing your monsters to boost their own rankings and armies. So be sure to feed and strengthen your monsters or fall at the hands of other players. You'll also need to watch out for hidden monsters that appear where news is happening. Players can use weapons, armor and potions to unleash extra powers and become the hero that saves the world from monsters.
"Location-based technology has revolutionized game mechanics and GEO Hunters takes this type of experience one step further by using Google Maps to create a fun, addictive gaming environment," said Dr. Hyun Oh Yoo, CEO of YD Online. "We wanted to create a mobile game that combines actual geography with fantasy, while creating a community of engaged competitive players. GEO Hunters has all these qualities, giving great replay value to players."
How to Play
Players choose one of three characters: Warrior, Hunter or Magician. As players move to different locations, they will battle different classes of monsters. To make the game even more challenging, players also have to be on guard against the hidden monsters that are tied to locations in the news. These monsters can only be seen when a player zooms into news hotbeds, otherwise they'll elude even the most experienced GEO Hunter. After launching an attack, it's the monster's turn to strike back. By using the critical attack potions, armor and shields they've earned by defeating other monsters, players can more effectively defend themselves. Once a player has defeated the weakest monsters, they begin collecting monsters and can post victories to their Facebook wall. By shaking or running with the iPhone, players maintain their health and strength.
Offered for free, GEO Hunters can now be downloaded in the Apple App Store.
Like GEO Hunters on Facebook
About YD Online
YD Online is a global game developer and creator of GEO Hunters, a location-based role playing game and Angel's Choice, the first mobile game for app discovery. Founded in 2000 and listed in the Korean Stock Exchange, YD Online has deep roots in community-driven games, with users across more than 80 countries. YD Online's CEO, Dr Hyun Oh Yoo, was previously CEO of SK Communications and led Cyworld, a pioneering social network, to its leadership position in Korea and spearheaded the site's US and global expansion. YD Online's US headquarters are based in Mountain View, California.
Image Available: http://www2.marketwire.com/mw/frame_mw?attachid=1559253

Copyright @ Marketwire
Page: 1
Related Keywords:
Location based games, iPhone games, new iPhone apps, new gaming apps, Google Maps games, RPG apps, Communications, Digital Audio, Web, iPods, iphone, Search, Google, Game Development, Korea, Marketwire, Apple Computer, Game Technology, Military, Other,
---