Hello Music Receives 2011 Retail Excellence Award
Fastest-Growing Musician Opportunity Platform Continues to Build Momentum
(January 05, 2012)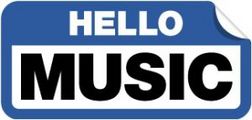 LOS ANGELES, CA -- (Marketwire) -- 01/05/12 -- Hello Music, the fastest growing centralized marketplace and opportunity platform for musicians, today announced it has received a Retail Excellence Award from Music Inc. Magazine, marking 2011 as a landmark year of growth, brand evolution and music retail industry innovation.
Music Inc., the leading trade publication for music retailers, annually selects the top 10 music retailers to be honored with the Retail Excellence Award, which recognizes companies that have achieved superiority in every aspect of the music retail business in 2011. Nominated by musical equipment manufacturers, wholesalers, distributors and the Music Inc. editorial staff, Hello Music's innovative online marketing, use of social commerce and community-driven content sharing helped reinvigorate the music retail industry for manufacturers in three key areas, and ultimately led to the award.
These three key areas are:
Building new advertising channels: With its selectively curated daily opportunities, Hello Music shines a spotlight on music manufacturers and their offerings, and is a trusted source for over 130,000 active members and millions of musicians.
Increased brand value through new customers: A focus on direct marketing through social commerce and community building has enabled Hello Music to achieve remarkable connection and engagement with a new generation of online musicians, early adopters and influencers.
Creating a channel for new sales: An estimated 75% of Hello Music sales are incremental, and would not have occurred offline or with a different, preexisting retailer, bringing more business and revenue to Hello Music retail partners.
The most prolific provider of e-commerce opportunities for musicians, Hello Music first began transforming the music retail industry in early 2011 by democratizing access to top of the line instruments, home recording gear and other must have musician-related services. Following a year of significant company milestones and monumental growth -- over 130,00 members, marked by a 40% monthly sales increase and a 20% monthly membership increase -- Hello Music continues to expand its product offerings and services, and will continue to innovate and super-serve musicians as well as music manufacturers -- in 2012.
"2011 was a tremendous year of growth and evolution for us," said Rick Camino, CEO of Hello Music. "In addition to forging new and impactful channels of sales and marketing for the musical equipment industry, we're incredibly inspired and motivated by the positive impact we continue to have on musician's lives. We look forward to an exciting new year of exponential growth and new services for musicians and our retail partners."
In addition to the Retail Excellence Award, landmark milestones for Hello Music throughout 2011 included: the introduction of the first daily deals service for musicians (April), securing a veteran senior management team with leaders from both the music and consumer product industries (August), the launch of the first all vintage gear sales channel, Hello Music Vintage (November), and the debut of Hello Music Mobile for the iPhone (December).
About Hello Music
Hello Music is the fastest growing centralized marketplace and opportunity platform for musicians. As passionate musician advocates, Hello Music democratizes access to opportunities that, until now, have only been reserved for a few top-tier artists. Hello Music works every day on behalf of musicians to negotiate the best deals anywhere on instruments, home recording gear, studio time, marketing and distribution, publishing, touring, and other music-related products and services. Founded in 2010, Hello Music is based out of Los Angeles, California and is a portfolio company of Elevator Labs. To sign up for Hello Music, please visit www.hellomusic.com.
About Elevator Labs
Elevator Labs brings ideas from vision to value. Beginning with new business concepts, the Elevator Labs team funds and builds those concepts into fully functioning, revenue generating businesses. Founded in 2011, the Elevator Labs team is a diverse group of executives from the media and technology industries. Headquartered in Los Angeles, California, Elevator Labs is a privately held company and is backed by KGC Capital. For the full Elevator Labs experience, please visit www.elevatorlabs.com.
Media Contact:
LaunchSquad for Hello Music
Lisa Picasso
415.625.8555
elevator(at)launchsquad(dot)com


Copyright @ Marketwire
Page: 1
Related Keywords:
hello music, daily deals, sales, retail, manufacturer, music, musicians, bands, instruments, revenue, Marketwire, Inc., , Apple Computer, Music, Biology, Business, Other,
---