Healthiest You Introduces Proactively Adaptable Mobile Health Application at CEB Conference
Cloud-Based Program Is Brain-Based, Highly Personalized, and Clinically Proven
(April 12, 2012)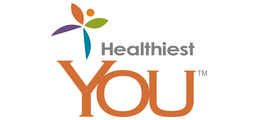 MOUNTAIN VIEW, CA -- (Marketwire) -- 04/12/12 -- Healthiest You (http://healthiestyou.com), the pioneer in brain-based, dynamic digital programs to improve consumer health, now offers a smart and proactively adaptable mobile health application that will be introduced at the 66th Annual Council on Employee Benefits (CEB) Conference. The comprehensive Healthiest You solution works with each individual's unique underlying motivators in addition to health conditions and lifestyle choices to maximize positive outcomes. Engaging and empowering consumers in their personal health reduces healthcare costs for employers and insurers.
Healthiest You delivers revolutionary tools built on the latest information in medicine, nutrition and fitness. The online and now mobile applications are inspired by "The Program," authored by Stanford-trained Dr. Kelly Traver. As a physician, Dr. Traver has worked with tens of thousands of people over two decades and understands that 50-70% of a patient's health is directly related to lifestyle choices. Improvements in health can be facilitated by understanding how the highly adaptable human brain works. Healthiest You offers the first effective consumer health solution based on cutting-edge neuroscience research.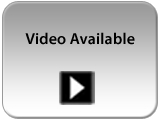 "Because daily lifestyle choices affect up to 70% of your health, you CAN have a very large say in your personal health and that's a good thing. But brains are quirky and don't always cooperate, even when you know what to do," states Healthiest You Founder and CEO, Dr. Kelly Traver. "Healthiest You helps people understand both their health and their brain in order to take daily steps forward to achieve big results over time, and the mobile application keeps those tools at hands' reach."
Dr. Kelly Traver is a featured speaker at the CEB conference on Wednesday, April 18 at 8:30am. She will focus on practical take-aways for large plan sponsors looking to improve employee engagement in benefits programs.
"Healthiest You is the real unsung hero for HealthNation. Our members are hooked on the system and rave about the great videos and unique and simple ways to help change behavior for the better," stated Jim Prendergast, CEO of HealthNation, a Healthiest You client. "With real changes in their health, Healthiest You is an invaluable asset for HealthNation Members."
The highly personalized Healthiest You technology features patent-pending algorithms using more than 1800 variables. Real-time action plans include over a thousand behavioral adaptations plus an extensive video library to support incremental changes. Individual results are optimized with a virtual coach offering messaging and lessons based on specific motivators and modified based on interaction with the system.
Healthiest You offers strong corporate client validation. In clinical testing, the majority of consumers reported improved nutrition (95%), stress management (74%), mood (81%), and sleep (61%) as well as increased physical activity (81%). Among those who had high blood pressure, the average decrease was 18-19 mmHg. Among those who had high LDL cholesterol, the average decrease was 9 mg/dl. Among those who were diabetic or pre-diabetic, the average fasting glucose reduction was 7 mg/dl. Among those who were overweight, the average weight-loss was 7 pounds in 12 weeks.
Healthiest You is device and platform agnostic and designed to integrate and interact with electronic medical records (EMR), personal health records (PHR), labs, and biosensors to seamlessly incorporate prescriptions, test results, office visits, etc. into a patient's program. The scalable cloud-based platform is built for extensive data mining and facilitates corporate analysis and development of unique knowledge databases while the system adapts based on actual results.
Recent analyst reports show healthcare IT is being transformed by mobile health technology. According to Frost & Sullivan's Zachary Bujnoch, "Today, we are seeing the tip of the iceberg in the U.S. mHealth market's potential [as] mobile apps are the single-biggest digital channel since the '90s and the Web." Healthiest You addresses this growing demand for innovative mobile health technology while putting the consumer in a proactive role to drive down healthcare costs and improve personal outcomes.
About Council on Employee Benefits
CEB, founded in 1946, is composed of major corporations having a common interest in employee benefits management. CEB stimulates the development and improves the administration of sound, progressive employee benefit plans among its members. CEB also provides an excellent medium for the exchange of ideas, thought and information on the design, operation and financing of such plans.
About Healthiest You
Healthiest You is a unique online and mHealth system inspired and developed by Dr. Kelly Traver, one of America's Top Physicians and author of The Program. Designed to help people become more engaged with their health, the patent-pending program features a proprietary rules-based engine with over 1800 variables that address health concerns as well as motivational styles. Healthiest You is based on the latest neuroscience research and offers extensive and exclusive content, HIPPA compliance, and an extremely scalable platform with clinically validated positive outcomes. Combined management team experience spans leading science and technology organizations such as Stanford University, Menlo Clinic, Google, and Informix. Healthiest You business partners and customers include the CDC, Humana, HealthNation, Intercare, Intuit, Wells Fargo Insurance Services, Fry's Electronics, E3 Healthcare Management, Blue Highway, Flite, University of Montana, and Arthur J. Gallagher & Co. For more information about privately funded Healthiest You, please visit http://healthiestyou.com.
Image Available: http://www2.marketwire.com/mw/frame_mw?attachid=1946221

Add to Digg Bookmark with del.icio.us Add to Newsvine
Healthiest You Contact
Andrea Duff
(650) 965-1155
Email Contact


Copyright @ Marketwire
Page: 1
Related Keywords:
mobile health, healthiest you, mhealth, iphone app, kelly traver, the program, neuroscience, brain, USA,Marketwire, ,Apple Computer,Medicine,healthcare,Surgery,Medication,Vitamins/Nutrition,Physician,Lifestyle,Internet Technology,Medical,Computer Science,Business,Science,Medical Professionals,
---