Healthier Relationship Trends Predicted This Valentine's Day
Consumer Research Institute and Health and Wellness Practice Lists Couples Cooking Classes and Edible Arrangements as Trends to Watch
(February 09, 2012)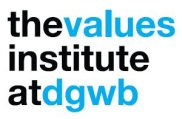 SANTA ANA, CA -- (Marketwire) -- 02/09/12 -- How do I love thee? Let me count the healthy ways.
While romance is alive and well in 2012, die-hard romantics are finding healthier ways than ever before to express their love this Valentine's Day, according to a leading national research group studying health-related attitudes and behavior in America. Among the top relationship-related health trends to watch in 2012 are couples cooking and massage classes, spa weekenders and edible arrangements.
The Values Institute at DGWB, a social science research entity based in Santa Ana, Calif., used observational studies to identify the top health and wellness trends that Americans are most likely to embrace this Valentine's Day. A collaboration with DGWB's BalancedHealthy practice, serving clients in the health and wellness space, the list is an extension of the Institute's work in values-based marketing and social entrepreneurialism and long-term partnership with the international research firm Iconoculture of Minneapolis.
The top three expected trends this Valentine's Day among consumers pursuing a healthy lifestyle, according to The Values Institute at DGWB and DGWB BalancedHealthy, are:
1. The Couple that Cooks Together ... Stays Together. As part of the trend toward giving shared, memorable experiences over material gifts, couples cooking classes continue to surge in popularity. Williams-Sonoma, Sur la Table and other retailers continue to increase their complementary and paid class offerings, as do mobile culinary event companies like Parties That Cook®, which is increasingly targeting couples. Classes that stress organic and all-natural ingredients, aphrodisiacs and other niche foods or preparations are especially popular. A bigger trend is also at play this year: the recession-generated desire to bestow something lasting, in this case health and knowledge, versus just giving a fleeting thrill.
2. Joint Massages and Spa Weekenders. Similar to the popularity of couples cooking classes, joint massages and spa weekenders allow couples to spend time together while pursuing something (at least seemingly) healthy. A recession-weary public sees Valentine's Day as an excuse to splurge -- and the emphasis on health and wellness gives them the license to proceed without the guilt. Also, because Valentine's Day falls on a Tuesday this year, hotel rates are not expected to spike drastically during the weekends before and after the holiday, prompting more consumers to book a romantic weekend away.
3. Pretty Enough to Eat. Clearly the growth of companies like Edible Arrangements suggests that healthier alternatives are starting to take a dent out of the traditional flower and chocolate mainstays. The company now sells its flower-shaped fruit arrangements at more than 1,000 retail locations nationally, in addition to growing its thriving online business. Giving a gift that looks good and is edible too satisfies the healthier consumer's desire to provide nutritional benefits and sustainability.
"These findings are consistent with the public's growing desire to pursue health over wealth -- if not yet as a daily routine then certainly as an overall goal for three out of four Americans," explained Mike Weisman, president of the Values Institute at DGWB. "The fact that wellness trends are changing the way couples express themselves on Valentine's Day -- a holiday typically associated with indulgence -- tells you how important health has become as a purchase and lifestyle motivator."
The Values Institute at DGWB is a division of Santa Ana-based DGWB Advertising & Communications. The agency's BalancedHealthy practice teamed up with Iconoculture in early 2011 to study the behavior of the 76 percent of Americans who actively take steps to maintain or improve their health. A total of 2,800 adults ages 18 and above participated in the national online study rating personal values and health actions. This undertaking led to the creation by DGWB and Iconoculture of six new healthy consumer segments that are based on shared values rather than traditional usage and demographics.
"By looking at shared values instead of the more traditional metrics, we're able to connect people at a deeper level on the basis of their common emotional and philosophical beliefs about health and wellness," said Mark Weinfeld, director at The Values Institute. "The study gives us a unique vantage point to accurately identify, follow and predict consumer trends."
For details, go to the Values Institute at DGWB website at http://www.thevaluesinstitute.org/.
About The Values Institute at DGWB
The Values Institute at DGWB is a social science research entity housed at Southern California's DGWB Advertising & Communications. The Values Institute grew out of the agency's more than two decades of work helping Fortune 500 clients and nonprofits build long-term relationships with their constituents based on shared values and socially responsible behavior. Founded by DGWB President Mike Weisman and Chesley Beaver, the agency's former director of strategic planning turned USC social science researcher, the Institute is led by an advisory board of leaders at academic, nonprofit and for-profit organizations involved in values-based marketing and social entrepreneurialism. For information, contact Mike Weisman directly at (714) 881-2300.
Follow Values Institute at DGWB:
Facebook www.facebook.com/TheValuesInstitute
Twitter @ValuesInstitute
Website www.thevaluesinstitute.org
Media Contact:
Bob Ochsner
DGWB
(714) 881-2341 office
(949) 233-0984 mobile
[email protected]


Copyright @ Marketwire
Page: 1
Related Keywords:
Valentine's Day, Relationships, Trends, Health, Message, Cooking, Wellness, Couples, Marketwire, ,Lifestyle,Business,Science,Adults,Other,
---