Healthcare IT Consultancy Medullan Triples Office Space in Cambridge; Hosts Celebration to Showcase New Space, Dozens of Job Openings
Fast-Growing Firm Has 35 Job Openings for Software Developers, Designers, and Client Sales Executives; MA State Treasurer Steve Grossman to Lead Ribbon-Cutting Ceremony
(May 10, 2012)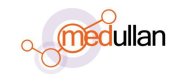 CAMBRIDGE, MA -- (Marketwire) -- 05/10/12 -- Medullan, Inc. (www.medullan.com), the brains behind health technology innovation, announced today that it has tripled the size of its office in Cambridge, and will host an event on May 17th (2-7pm) to showcase the new space and its 35 current job openings. Massachusetts State Treasurer Steve Grossman will perform a ribbon-cutting ceremony at the event, which is open to qualified job candidates, current and prospective clients, and other technology community colleagues.
Medullan works with healthcare clients such as Partners Healthcare and Optum Health, helping to define their vision for mobile health applications and then crafting an efficient, timely path to implementation, including user-experience design, rapid prototyping and solution development. Business has boomed over the past year as more and more healthcare companies seek to engage members and consumers via mobile channels. In fact, Medullan was recently recognized by the Boston Business Journal as a 2012 Pacesetter and the 11th fastest growing privately held company in Massachusetts.
"All across Massachusetts we are seeing successful businesses like Medullan grow and flourish under the Small Business Banking Partnership program," said Steve Grossman, Massachusetts State Treasurer. "I'm delighted to support small businesses that are leading the charge in our innovation economy while creating jobs right here in the Commonwealth."
"Healthcare IT is a bright spot in the overall tech economy, and Medullan's business is growing rapidly," said Geoff Seyon, Executive Chairman of Medullan. "By the end of 2012, we plan to just about double our staff, and most of our current openings are right here in Cambridge. We're excited about our expansion, and looking forward to hosting a great event here on the 17th."
Massachusetts-based Leader Bank recently featured Medullan in its 10th Annual Report, having expanded Medullan's line of credit, which is being used to fund the firm's growth and office expansion. "As a community bank, we feel it's incredibly important to support emerging businesses like Medullan because they are the foundation of our future economy," said Matthew J. Pierce, Senior Vice President at Leader Bank. "We've worked with the company since 2008, and remain impressed with the dedication of the leadership team, the quality of clients they attract and their overall growth strategy. We value our relationship with Medullan, and are proud to play a part in their success."
Medullan's senior executive team and other team members will be on hand at the event to showcase the company's new office space, provide information on Medullan's products and services, and answer any questions potential employees and clients may have. Drinks and hors d'oeuvres will be served, and guests will have the chance to win prizes, including Apple iPads. The ribbon cutting, led by Treasurer Grossman, will commence at 2:30pm.
For more information on the event or to attend please visit www.medullan.com or email [email protected]. The event will be held at Medullan's new office space at 625 Mount Auburn Street, Suite #201, Cambridge, MA 02138.
About Medullan, Inc.
An IT consultancy, Medullan helps clients determine the best ways to engage healthcare consumers and then keep them motivated and connected. The firm supplements clients' in-house teams to help bring focus to their ideas and move projects forward to completion. Medullan can partner with clients at every stage of a development cycle -- problem definition, user experience design and software architecture -- resulting in highly innovative web and mobile applications that help improve healthcare delivery and consumption.
In an environment defined by uncertainty, clients rely on Medullan's unique combination of agility and health technology innovation experience to help them formulate ideas, guide their thinking with industry insights, and aggressively bring their applications to market. Among the companies to collaborate with Medullan are Aetna, Optum Health, Partners Healthcare, Health Plus Management Services, Mass.gov, MEDecision and Verizon Wireless. Visit www.medullan.com.
Medullan is a trademark of Medullan, Inc. in the United States and other countries. All other trademarks contained herein are the property of their respective owners.
Add to Digg Bookmark with del.icio.us Add to Newsvine
For information, contact:
Gina Rezendes
Big Swing Communications
Email Contact
+1-617-640-9278


Copyright @ Marketwire
Page: 1
Related Keywords:
healthcare IT, Medullan, user experience design, Sales, Applications, Sales & Marketing, Internet, Architecture, Internet Server Applications, E-mail, Management, Software Developers, Sales, Sales, USA, Marketwire, Inc., , healthcare, Surgery, Management Services, Internet Technology, Medical, Business, Email, Other,
---