HealthFusion's(R) ePrescribing (eRx) System Has Been Awarded the Surescripts(R) White Coat of Quality for 2011
(February 21, 2012)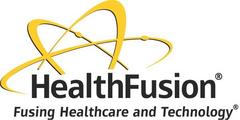 SOLANA BEACH, CA -- (Marketwire) -- 02/21/12 -- Today, HealthFusion, Inc.® is pleased to announce that the MediTouch® e-Prescribing system has been awarded the prestigious Surescripts® White Coat of Quality for 2011. The Surescripts White Coat of Quality is a critical part of Surescripts overall quality program that recognizes organizations who uphold the highest standards of prescription content quality in e-prescribing.
MediTouch's e-prescribing system has been previously certified as a Surescripts Solution Provider, meaning the eRx system is certified for all message types associated with prescription benefit, medication history, and prescription routing services designed for ambulatory settings. There are approximately 300 Meaningful Use certified, complete ambulatory electronic health records (EHRs), of those EHR vendors, MediTouch's e-prescribing system is among the elite 20% to be recognized with the Surescripts White Coat of Quality. In 2011, the criteria for earning White Coat of Quality distinction required HealthFusion to:
Provide a signed commitment from company leadership affirming their organization's commitment to quality.
Measure quality metrics as specified in the published industry guidelines and report those metrics to Surescripts.
Implement changes to software that addresses issues identified during quality reporting.
Raise prescriber awareness through education and training.
Most healthcare experts agree that e-prescribing and health IT (HIT) improve the overall safety of healthcare; HealthFusion certainly agrees, which is why we chose Surescripts for e-prescribing.
"I am proud of our MediTouch team for creating web-based, e-prescribing software that has a proven ability to reduce prescribing errors, costs, and time associated with traditional paper prescriptions," stated Seth Flam, DO, CEO and President of HealthFusion. "We are extremely pleased that the Surescripts White Coat of Quality evaluation process has allowed us to demonstrate our commitment to quality e-prescribing solutions."
"As the use of e-prescribing continues to grow, electronic health record and e-prescribing technology vendors continue to benefit from the knowledge that comes from Surescripts' pharmacists, clinicians, technologists and quality experts conducting clinical quality reviews on millions of electronic prescription messages -- all while protecting the privacy of personal health information," said David Yakimischak, chief quality officer at Surescripts. "Surescripts' White Coat of Quality recognizes those vendors, like HealthFusion, that have embraced that knowledge and are using it to improve their technology and train their prescribers. These vendors are not simply replacing handwritten prescriptions with e-prescriptions, they are using the opportunity to apply continuous improvements to prescription content accuracy, completeness, and integrity."
About Surescripts' Quality Program
E-prescribing saves lives, improves efficiency and reduces the cost of healthcare for all. Surescripts' industry-wide quality program ensures that these benefits are fully realized. The program is made possible by a nationwide network that enables Surescripts to measure prescription safety, accuracy and completeness in a way that is simply not possible with other forms of prescribing. This uniquely enables Surescripts to collaborate with EHR vendors, pharmacies, and PBMs on continuous improvements to the e-prescribing process -- from the time a prescription is first considered by the prescriber to the time the medication is dispensed, and at all points in between. For more information, contact the Surescripts Quality Office ([email protected]) and visit our blog at www.surescripts.com/eprescribingquality.
About HealthFusion
HealthFusion develops Web-based, cloud computing software for physicians, hospitals, and medical billing services. HealthFusion solutions include MediTouch EHR® (Electronic Health Record and Patient Portal), MediTouch PM (Practice Management), and its integrated Claims Clearinghouse. MediTouch EHR is iPad®-native and was designed for use on mobile tablets; it is optimized for use on the Apple® iPad's browser. MediTouch EHR offers a unique array of features that facilitate adoption of EHR technology, including its mobile, Pure Cloud™ platform, its cross-compatibility with traditional desktop, laptop, Windows® and Mac® hardware devices, and its affordable subscription payment model. MediTouch EHR is Meaningful Use Certified, and is one of just a few EHR products that are fully integrated across the clinical, billing, clearinghouse, and patient portals; this integration affords users a hassle-free office computing experience. HealthFusion is dedicated to connecting health-care industry participants in the United States to reduce administrative costs, offer a superior customer service experience, and improve the overall quality of healthcare. Thousands of users throughout the country place their trust in HealthFusion and MediTouch on a daily basis. Healthcare is complicated; HealthFusion makes it easy. To learn more visit www.HealthFusion.com.
Add to Digg Bookmark with del.icio.us Add to Newsvine
Copyright @ Marketwire
Page: 1
Related Keywords:
patient portal, ehr, emr, ehr patient portal, phr, health record, medical record, electronic health record, USA,Marketwire, ,Technologists,Other,
---