HealthFusion(R) Announces the Release of the YourHealthFile(R) Patient Portal
The Enhanced Patient Portal That Transforms Lifestyles of Patients and Providers
(November 30, 2011)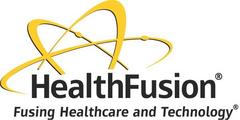 SOLANA BEACH, CA -- (Marketwire) -- 11/30/11 -- Today, HealthFusion, Inc.®, the creators of MediTouch EHR®, announces the release of their enhanced patient portal -- YourHealthFile. The YourHealthFile Patient Portal significantly expands the kinds of interactions, information, alerts, and recommendations available directly to the patient from their healthcare provider, via a Web-based, cloud computing solution. The YourHealthFile Patient Portal is, "The physician's assistant, in the patient's home."
According to HealthFusion Founder and CEO, Dr. Seth Flam, "Healthcare providers need an organized way to empower their patients -- they need an online patient portal that promotes self-service and easy interaction between the medical practice and the patient. With the YourHealthFile Patient Portal, we have found the happy medium of patient self-service and empowerment, with the proper amount of physician supervision and expert advice. The balance streamlines front office workflow, and actually incorporates patient-created chief complaint and medical history data directly into the electronic health record (EHR). Physicians deal with fewer mundane tasks and are able treat more patients, while patients feel more connected to their healthcare providers; YourHealthFile is more than just a patient portal, it is a gateway to a better lifestyle for healthcare providers and patients alike."
The YourHealthFile Patient Portal utilizes the concept of patient self-service and online communication in ways that have been proven to save providers thousands of dollars per year and most importantly, streamline both administrative and clinical workflows. YourHealthFile is not a third party product; it is completely integrated with the MediTouch EHR, and this level of integration enables entries made by patients to automatically update the EHR (changes to the insurance and medical histories are pended for approval by the practice). Now, with YourHealthFile Patient Portal, common tasks can be performed online -- including patient registration and scheduling, appointment confirmation, prescription refills, health maintenance, and billing. Most importantly, patients can begin the Chief Complaint, History of Present Illness, and Review of Systems at home, prior to their visit, assisting healthcare providers and their staff in creating the patient encounter when they arrive for their appointment; a real time-saver for everyone.
HealthFusion's patient portal helps promote the medical practices' of MediTouch EHR users by enabling their practice website and the YourHealthFile Portal to operate together seamlessly. When YourHealthFile is incorporated into a practice website, it increases traffic to that practice's website, adding value to the practice's online presence. With YourHealthFile Patient Portal, many of the tasks performed by the medical team, including the physician, can now be performed at the patient's home or at an office kiosk by the patient. Patients love to participate in their healthcare; they want to understand and interact with their personal health record (PHR), and find new ways to communicate with their medical provider -- YourHealthFile makes that possible. The YourHealthFile Portal is highly customizable; it allows the provider to control how much online interaction is best for their practice, and which person(s) in their practice triage messages or prescription refill requests from patients.
When practices adopt MediTouch EHR, the YourHealthFile Patient Portal is just one of many features that enhance the lifestyle of every member of a practice's team, including the physician. At HealthFusion, our primary mission is to, "get you home on time," and help healthcare providers grow their practices with our affordable, Meaningful Use Certified EHR. Visit HealthFusion.com to learn more, and contact one of our MediTouch® representatives to schedule a personal demonstration of the YourHealthFile Patient Portal. YourHealthFile is a lifestyle changer, start changing yours today!
About HealthFusion
HealthFusion develops Web-based, cloud computing software for physicians, hospitals, and medical billing services. HealthFusion solutions include MediTouch EHR (Electronic Health Record and Patient Portal), MediTouch PM (Practice Management), and its integrated Claims Clearinghouse. MediTouch EHR is iPad®-native and was designed for use on mobile tablets; it is optimized for use on the Apple® iPad's browser. MediTouch EHR offers a unique array of features that facilitate adoption of EHR technology, including its mobile, Pure Cloud ™ platform, its cross-compatibility with traditional desktop, laptop, Windows® and Mac® hardware devices, and its affordable subscription payment model. MediTouch EHR is Meaningful Use Certified, and is one of just a few EHR products that are fully integrated across the clinical, billing, clearinghouse, and patient portals; this integration affords users a hassle-free, office computing experience. HealthFusion is dedicated to connecting healthcare industry participants in the United States to reduce administrative costs, offer a superior customer service experience, and improve the overall quality of healthcare. Thousands of users throughout the country place their trust in HealthFusion and MediTouch on a daily basis. Healthcare is complicated, HealthFusion makes it easy. To learn more visit www.HealthFusion.com.
Add to Digg Bookmark with del.icio.us Add to Newsvine
Contact:
Marty Briggs
Tel. (858) 876-8839
Fax: (858) 523-2124
Email: Email Contact


Copyright @ Marketwire
Page: 1
Related Keywords:
patient portal, ehr, emr, ehr patient portal, phr, health record, medical record, electronic health record, USA, Marketwire, , healthcare, Surgery, Physician, Lifestyle, Medical, Medical Professionals,
---