HazTek, Inc. Extends Sage SalesLogix Cloud System With Mobile CRM Capabilities at No Additional Cost
Sage SalesLogix Mobile Helps Environmental Health and Safety Consulting Firm's Sales Representatives, Consultants and Project Managers Be More Efficient in the Field
(April 14, 2011)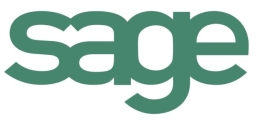 SCOTTSDALE, AZ -- (Marketwire) -- 04/14/11 -- Sage North America today announced Sage SalesLogix Cloud customer HazTek, Inc., a Medford, New Jersey based environmental health and safety consulting firm, has added Sage SalesLogix Mobile to extend CRM functionality for its employees. Sage SalesLogix Mobile provides a task-oriented interface on iPhone®, iPad®, Android™, BlackBerry® and other devices(1) so users have detailed customer information at their fingertips and can quickly create, view and edit accounts, contacts, leads, opportunities and support tickets that are stored securely in the Sage SalesLogix Cloud and accessible remotely at any time. Sage SalesLogix Mobile is available to customers using Sage SalesLogix v7.5.3 or higher at no additional charge.
"The new Sage SalesLogix Mobile is an extensive application that suits our team members' diverse operations," said Steve Jones, Managing Partner for HazTek, Inc. "Our salespeople, consultants and project managers spend large amounts of time traveling and Sage SalesLogix Mobile helps them serve our customers even better. It's easy to use, comprehensive, customizable, compatible with leading smartphones in mixed device deployments, and requires no end-user installation. A perfect fit."
HazTek employees make efficient use of Sage SalesLogix Mobile with access to a Quick Actions menu that uses the operating features of their preferred devices to keep work task-oriented and priority focused. Users also manage their schedules and create and update customer history files from the field.
"Using our Sage SalesLogix Cloud CRM system with Sage SalesLogix Mobile has relieved us of technology management responsibilities and related costs," added Jones. "The value of Sage SalesLogix to our business was realized immediately and continues to increase."
Sage SalesLogix -- available for on-premises, Cloud-based and mobile deployments -- provides a complete view of customer interactions across sales, marketing, customer service and support functions so teams can collaborate and respond promptly and knowledgeably to customer inquiries and sales opportunities. Powerful process automation and a highly customizable platform help businesses achieve stronger sales results.
Sage SalesLogix Cloud is a next-generation Cloud-based CRM offering built upon the Amazon Elastic Compute Cloud™ (EC2™) infrastructure. Sage SalesLogix Cloud customers enjoy the flexibility and rapid time to value of on-demand systems, combined with the security, control and data ownership associated with traditional on-premise solutions.
For more information call 800-643-6400 or visit www.sagesaleslogix.com/mobile for an interactive mobile demo or to sign up for a Sage SalesLogix Cloud trial.
About HazTek
HazTek is an environmental health and safety consulting firm dedicated to workplace safety. Our mission is to protect people, property and the environment from workplace accidents through a combination of education, guidance, motivation and positive reinforcement. For more information call 888-842-9835 or visit www.haztekinc.com.
About Sage North America
Sage North America is part of The Sage Group plc, a leading global supplier of business management software and services. Sage North America employs 4,000 people and supports 3.2 million small and midsized business customers. The Sage Group plc, formed in 1981, was floated on the London Stock Exchange in 1989 and now employs 13,400 people and supports 6.3 million customers worldwide. For more information, please visit the website at www.sagenorthamerica.com. Follow Sage North America on Facebook, http://www.facebook.com/SageNorthAmerica, and Twitter, http://twitter.com/sagenamerica.
© 2011 Sage Software, Inc. All rights reserved. Sage, the Sage logos, and the Sage product and service names mentioned herein are registered trademarks or trademarks of Sage Software, Inc. or its affiliated entities. Amazon Web Services, the "Powered by Amazon Web Services" logo, Amazon Elastic Compute Cloud, and EC2 are trademarks of Amazon.com, Inc. or its affiliates in the United States and/or other countries. All other trademarks are the property of their respective owners.
(1)Supports iPhone 3.x and higher, iPad, Android v2.1 and higher, and BlackBerry v6.0 and higher, and HTML5/CSS3-compliant browsers.
Add to Digg Bookmark with del.icio.us Add to Newsvine
Media Contact:

Ryan Zuk
Sage North America
480-383-5369
[email protected]


Copyright @ Marketwire
Page: 1
Related Keywords:
Sage SalesLogix Mobile, CRM, Cloud, HazTek, Meritus Business Solutions, Amazon EC2, iPhone, Android , Internet,Digital Media Software,Communications,Digital Audio,Web,Smart Phone,PDA,iPods,iphone,iPad,Security,Social Media,Sales,Marketing,CRM - Customer Relationship Management,Sales & Marketing,Education,Security,Internet,Business Issues,Security,Management,Sales,Sales,USA,Marketwire, Inc.,Apple Computer,Internet Technology,Business,Browsers,Other,
---