Hayes Pump Replaces HD Room Video Conferencing System With Vidyo Room and Desktop Solution
(April 07, 2009)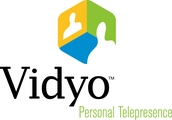 HACKENSACK, NJ -- (Marketwire) -- 04/07/09 -- Vidyo®, Inc., the first company to deliver personal telepresence, today announced that Hayes Pump, the oldest and largest stocking distributor of pumps in the Northeast, has deployed VidyoConferencing(TM) as a key component of the company's communications system. Founded in 1898, Hayes Pump today represents over 20 different suppliers of products used in transferring, metering, and filtering fluids.
"We had been using another, well-known HD video conferencing product since 2007, but we soon realized that it had some very serious limitations," said Eric Zadravec, Hayes Pump's CEO. "The cost of growing that room-based system was problematic, and the fact that we wanted to expand our network to support internal communications as well as external, clinched our decision to investigate other possibilities. Our existing system did not have a desktop video conferencing option, and we needed to be able to offer video communications to our remote team via their desktops and laptops; not just through a room system. After trying the Vidyo system and experiencing its ease of use and crisp HD quality, for both room and desktop video conferencing, we cancelled our plans to order additional equipment from the other company."
Vidyo Bridges the Gap Between HD Room and HD Desktop Video Conferencing
A recurring theme among users of Vidyo's systems is its ease of access and use by anyone at any time. The versatility of Vidyo products and technology enable BOTH desktop and room HD video conferencing that can be used by everyone in a company, whether from the office, home or while traveling, via general IP networks. Whereas other video conference solutions are dependent on various combinations of hardware, specialized equipment and room setups, and dedicated networks to accommodate HD resolution, Vidyo takes a much simpler approach with superior results. VidyoTechnology(TM) eliminates the central component of legacy video conferencing -- the Multipoint Control Unit (MCU) -- and replaces it with a distributed architecture using an application layer router. Because there is no MCU encoding and decoding bottleneck, there is no latency introduced on a Vidyo conference. The experience is smooth and natural.
"Hayes Pump is a great example of a company that realized that using room systems alone for company-wide video conferencing provides limited value," said Ofer Shapiro, Vidyo's CEO. "Not only did they discover that Vidyo's quality was superior to what they had been getting with the competition, but they are also now convinced that HD desktop video conferencing, when done the way Vidyo does it, is more versatile, accommodating, and far better than anything else out there. We are extremely pleased that they made this discovery."
Hayes Pump found that the install and configuration of the Vidyo system was very easy and intuitive with no support from Vidyo required. According to Zadravec, "Vidyo's solution enabled immediate collaboration between locations, and when folks saw how easy it was to use, we adopted it quickly. Now we use Vidyo for regular meetings between all our various locations and often people prefer using the desktop than an available room system."
Currently, Hayes Pump is using VidyoConferencing for internal communication. However, Zadravec notes that they plan to use Vidyo in the future for collaboration with engineering firms they work with for big projects, as well as with their principal vendors to enhance third-party communication and relationships. Additionally, Zadravec intends to use Vidyo to support remote training efforts, stating that the technology nicely fills the gap between "cheap web-based training technologies," which he called non-engaging, and high cost, in-person training sessions.
About Hayes Pump
Hayes is the Northeast's largest pump distributor with offices from Maine to New Jersey. Founded in 1898, Hayes has built a reputation of excellence for more than a century by delivering the best flow solutions for their applications to its customers. With over 40 application specialists on staff and partnerships with the most respected pump and flow solution equipment manufacturers in the industry, Hayes Pump is the best resource for pumping expertise in the Northeast today. Learn more at www.hayespump.com.
About Vidyo, Inc.
Vidyo, Inc., headquartered in Hackensack, NJ, is making personal telepresence a reality. Comprised of some of the industry's best engineers and researchers, Vidyo has developed the first new video conferencing architecture in decades. Vidyo enables people to communicate effectively by using HD quality video from wherever they happen to be. VidyoConferencing is easy and affordable to use by anyone whenever they want, and deploys simply over any IP network. Leveraging Vidyo's unique intellectual property built upon the new H.264 Scalable Video Coding (SVC) standard, Vidyo delivers the industry's best resilience and lowest latency video conferencing over converged IP networks. Vidyo's technology for OEMs and end-to-end product solutions for organizations are able to support point-to-point and multi-point connections that include a variety of different platforms ranging from Mac & Windows desktops to dedicated room solutions. Learn more at www.vidyo.com.
Contact:
Benita Kenn
PR Director
Vidyo Inc.
Benita@vidyo.com
650-906-3638


Copyright @ Marketwire
Page: 1
Related Keywords:
video conferencing, videoconferencing, HD desktop, telepresence, H.264/SVC, Office Equipment, Applications, Business Issues, Hardware, Mac, OS9, OSX, Marketwire, Inc., Other,
---