Harte-Hanks: May 22 Direct Marketing IQ Webinar to Address Postal Optimization -- Design, Tracking & Postage Promotions
Harte-Hanks 'Postologist' Expert Charley Howard to Address Direct Mail Channel Optimization in Multichannel Environment
(May 21, 2012)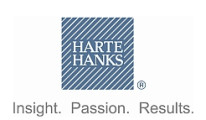 AUSTIN, TX -- (Marketwire) -- 05/21/12 -- Harte-Hanks, Inc. (NYSE: HHS), a worldwide multichannel, direct and targeted marketing company, announced today that its resident postal issues expert, Charley Howard, vice president of postal affairs, will address how best to take advantage of direct mail marketing in a DirectMarketingIQ Webinar on Tuesday, May 22, 2012, titled "Postal Optimization: The Big Skinny on the Discounts and Programs, and How To Take Advantage in the Next Campaign." He will co-present with Gary Reblin, vice president, domestic products, U.S. Postal Service.
Registration for the 1-hour event is $79, and interested marketers can register here: http://bit.ly/JeWnO1
"It is a critical time for marketers who utilize direct mail amid their increasingly multichannel campaigns," said Gary Skidmore, president, Harte-Hanks Direct Marketing. "The Postal Service is embarking on a network consolidation to right-size its infrastructure for lower total mail volumes, while concurrently promoting direct mail, particularly as advertising mail continues to enjoy spending growth among brands and businesses. As digital and as integrated as we have become, we recognize that direct mail is still the workhorse, and for many brands a stealth part of their multichannel mix. It is critical that mail users make sure they are optimizing their spending in this channel -- and Charley is one of the top experts on how best to design mail programs, and get mail delivered on time."
Howard is the author of Postology (http://www.harte-hanks.com/postology/), a monthly newsletter for mail-using clients, and is the Direct Marketing Association's industry representative on the Postmaster General's Mailers' Technical Advisory Committee, among other industry positions. He also is part of the Harte-Hanks development team behind prEtrak™, the company's commercially available postal tracking software, which, according to Harte-Hanks, is critical for mailers to use as the USPS consolidates its delivery network.
"Too many advertisers are leaving money on the table," Howard said, "overlooking critical discounts and incentives, and not planning and tracking their mail precisely. We will identify current USPS discounts and programs that companies are eligible for, including the summer promotion involving mail and QR [quick response] codes for mobile marketing tie-in, technical hurdles to earning discounts and how they can be overcome, planning necessary to address these hurdles, and real-life examples of brands that are leveraging the mail channel now successfully. As USPS makes direct mail one if its priorities, and as advertisers continue to grow the channel even as they invest in digital, it's important that marketers optimize their efforts here -- in short, make their mail smarter and work harder, and get delivered on time. We will show how it's done."
About Harte-Hanks®
Harte-Hanks, Inc. is a worldwide, direct and targeted marketing company that provides direct marketing services and shopper advertising opportunities to local, regional, national and international consumer and business-to-business marketers. Visit the Harte-Hanks Website at http://www.harte-hanks.com or call (800) 456-9748.
This document may contain trademarks that are owned or licensed by Harte-Hanks, Inc. and its subsidiaries, including, without limitation, Harte-Hanks,® prEtrak and other names and marks. All other brand names, product names, or trademarks belong to their respective holders.
Add to Digg Bookmark with del.icio.us Add to Newsvine
Media Contact:
Amy Carey-Stevenson
(978) 436-3396
Email Contact


Copyright @ Marketwire
Page: 1
Related Keywords:
Harte-Hanks, postology, webinar, Charley Howard, post office, marketing, USA,Marketwire, Inc., ,Marketing Services,Other,
---