HIT Entertainment, Producers of Barney, Bob the Builder and Other Beloved Children's Brands, Leverages Varonis for Unstructured Data Governance
Leading Children's Entertainment Company Gains Actionable Intelligence and Visibility Into Its Data Usage With DatAdvantage, Saving IT Administrators' Time and Resources
(November 02, 2011)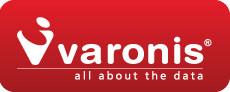 NEW YORK, NY -- (Marketwire) -- 11/02/11 -- Varonis Systems Inc., the leading provider of comprehensive data governance software, today announced that HIT Entertainment, one of the world's leading independent children's entertainment producers and rights-owners, has deployed Varonis' DatAdvantage® for its data governance needs. HIT Entertainment selected Varonis® DatAdvantage® to automate access and permission management for its unstructured and semi-structured data and provide visibility into data usage and recommendations for changes based on data access, usage and group membership.
HIT Entertainment's lines of business include television and video production, content distribution, publishing, consumer products licensing and live events. It is a part-owner of the preschool channel, PBS KIDS Sprout(SM), and its portfolio includes properties such as Barney™, Bob the Builder™, and Thomas & Friends™. As a rapidly growing company, HIT's security privileges were constantly in flux and the amount of data coming into the organization was skyrocketing. Manually managing access permissions for several offices across three continents was a significant strain for HIT's IT department. Viewing data access and permissions was nearly impossible with traditional system auditing and other manual review processes given the number of users and amount of data in HIT Entertainment's files.
"Once we deployed Varonis® DatAdvantage®, we were able to identify excessive permissions within seconds. Previously this process took days or even in some cases weeks," said James Herbert, senior manager, global infrastructure for HIT Entertainment. "With the amount of data we need to manage, it's physically impossible to do it manually without a solution like DatAdvantage® and be 100 percent confident that it's accurate and updated. Varonis gives us that peace of mind."
Varonis® DatAdvantage® allowed HIT to model or sandbox permissions changes before committing them, ensuring that when changes are made they are correct and will not disrupt existing business processes. The automation capabilities within DatAdvantage® allow HIT Entertainment to regularly monitor user access, ensuring that permissions are both accurate and up to date. DatAdvantage® enabled the IT group to work with data owners and get them involved in the data governance process. By alerting IT into which employees had access to certain folders, which users were actively using that data, and which users should be removed, data owners became active participants in the data governance process.
Data governance solutions like DatAdvantage® and metadata frameworks such as the Varonis® Metadata Framework™ are a cost-effective way for organizations to better manage and protect their unstructured and semi-structured data by providing visibility and control over data attributes. Organizations can employ this metadata information to support IT initiatives such as entitlement reviews, compliance audits, data ownership identification, records management, domain and data migrations, consolidations, archiving and retention projects.
"Too often, managing access and permissions to sensitive data is a guessing game for the IT group who must rely on their best efforts when trying to update and manage access rights," said Ken Spinner, vice president of sales engineering at Varonis. "Solutions like Varonis provide organizations with unprecedented visibility into how their unstructured data is being accessed, when content is moved or deleted, how it is being used, and by whom."
About the Varonis® Metadata Framework™
Four types of metadata are critical for data governance:
User and Group Information -- from Active Directory, LDAP, NIS, SharePoint, etc.
Permissions and File System Information -- knowing who can access what data in which containers
Access Activity -- knowing which users do access what data, when and how
Sensitive Content Indicators -- knowing which files contain items of sensitivity and importance, and where they reside
The Varonis Metadata Framework non-intrusively collects this critical metadata, generates metadata where existing metadata is lacking (e.g. its file system filters and content inspection technologies), preprocesses it, normalizes it, analyzes it, stores it, and presents it to IT administrators in an interactive, dynamic interface.
About Varonis Systems
Varonis is the leader in unstructured and semi-structured data governance for file systems, SharePoint and NAS devices, and Exchange servers. The company was named "Cool Vendor" in Risk Management and Compliance by Gartner, and voted one of the "Fast 50 Reader Favorites" on FastCompany.com. Varonis has over 3,000 installations worldwide. Based on patented technology and a highly accurate analytics engine, Varonis' solutions give organizations total visibility and control over their data, ensuring that only the right users have access to the right data at all times. Varonis is headquartered in New York, with regional offices in Europe, Asia and Latin America, and research and development offices in Hertzliya, Israel.
Varonis, the Varonis logo, DatAdvantage and DataPrivilege are registered trademarks of Varonis Systems in the United States and/or other countries and Data Classification Framework and Metadata Framework are under a registration process in the United States and/or other countries. All other product and company names and marks mentioned in this document are the property of their respective owners and are mentioned for identification purposes only.
Add to Digg Bookmark with del.icio.us Add to Newsvine
Media Contact:
Beth Mayer
ZAG Communications for Varonis
206-344-3145
Email Contact


Copyright @ Marketwire
Page: 1
Related Keywords:
Varonis, data governance, HIT Entertainment, unstructured data, DatAdvantage, permissions management, Sales, Sales & Marketing, Security, Business Issues, Management, Sales, Sales, USA, Israel, Marketwire, , Television, Business, Entertainment, Other,
---