H2O Overdrive Summer Series(TM) in Utah Expands With the Addition of Three New Events and a Live Satellite Broadcast
(July 12, 2012)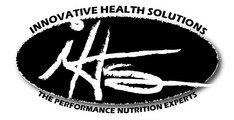 SALT LAKE CITY, UT -- (Marketwire) -- 07/12/12 -- Innovative Health Solutions LLC (IHS), the maker of H2O Overdrive™ and H2O Overdrive HYDRATE™, announced today that the H2O Overdrive Summer Series™ will expand this year to include three new events and a live broadcast, making for an unforgettable weekend (July 27, 28 and 29).
"We're ramping things up again," said Randy Olshen, cofounder of IHS. "This year we're expanding beyond flat-water and whitewater paddleboarding to include longboarding and kayaking, and we're broadcasting the event live. That is what keeps people coming back year after year. We like to keep them wondering; what will we come up with next?"
Poised for high adventure and excitement, the fourth annual H2O Overdrive Summer Series™ will kick off on Friday, July 27, with a Kahuna Big Stick longboarding exhibition. Designer of the Kahuna Big Stick, Kahuna Creations developed this unique tool to compliment longboarding and mimic traditional water stand up paddleboarding on pavement.
"After the longboarding event, American Hitmen is putting on a live rock concert for Friday's welcome party at Newpark," said Bob Risner, event director, avid stand up paddleboarder and H2O Overdrive™ athlete ambassador. "It will be a really incredible event. Saturday's party, sponsored by Absolut Vodka, will feature dinner, ice sculpture martini luges, live DJ Jimmy Chunga and a wild fashion show."
Not only will the weekend feature new events such as the Kids Stand Up Paddleboard (SUP) Race, the 8-ball Kayak, and the Team Supsquatch River Race; the event is packed with past favorites like the Amateur SUP Race, the Elite SUP Race, the Luck of the Draw Relay and the exciting whitewater SUP Cross.
"It'll be a riot," said Dan Gavere, professional stand up paddleboarder and H2O Overdrive Summer Series™ event host. "The H2O Overdrive™ team and I have been planning and looking forward to this event all year. We're working hard to bring back the world's best athletes, year after year."
Spectators will be able to watch the event live with H2O Overdrive™ TV at h2ooverdrive.com, or rebroadcast at a later time. The weekend's events will also be covered via radio broadcast, with interviews by Radio Chum's very own John Beausang and Cory Davis.
"The expansion won't stop with kayaking, longboards or live broadcasting," said Olshen. "As it grows, we plan to expand the H2O Overdrive Summer Series™ to include other summer sporting events such as cycling, running and much more."
This year's sponsors include Absolut Vodka, Adventure Haus, All Sports Eyewear, C4 Waterman, Distressed Mullet, Future Fins, G-Form, Gear:30, Hobie, Hovie Sup, Inno Car Racks, Innovative Timing Systems, Kaenon Polarized Sunglasses, Kahuna Creations, Newpark Resort & Hotel Ocean Minded, On It Pro, Paddler Designs, Quickblade Paddles, Radio Chum, Rip Curl, Riviera Paddlesurf/404, Rockwell Timekeepers, Rogue Stand Up Paddleboards, Running Skirts, SeasonFive, Sportkini, Starboard, Suplove, Suptales, Underwater Audio, Utah Paddle Surfing, Wasatch Adventure Boot Camp, Watermans Applied Science, Werner Paddles, World Paddle Association, WRSI Safety, XL Run and Yolo Board.
For more information about the H2O Overdrive Summer Series™, H2O Overdrive™ or H2O Overdrive HYDRATE™ visit http://h2ooverdrive.com
Innovative Health Solutions LLC
Michelle Mueller
Public Relations Specialist
801.803.5625
Email Contact


Copyright @ Marketwire
Page: 1
Related Keywords:
Innovative Health Solutions , Marketwire, Sports, Television, Lifestyle, Science, Sports, Outdoor Sports, Other,
---