Gulf Bridge International Awards Xtera Communications a Multi-Year Contract to Deploy 100G on Terrestrial and Undersea Network Upgrades
(October 17, 2011)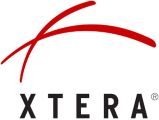 DALLAS, TX -- (Marketwire) -- 10/17/11 -- Gulf Bridge International (GBI), the Middle East's first carrier neutral regional network, and Xtera Communications, a leading global provider of optical networking solutions, today announced the signing of a multi-year, sole source contract. Under the terms of this contract, Xtera Communications will supply GBI's 100G networking needs for terrestrial and upgrades of submarine routes in Europe, the Mediterranean and North Africa. The contract provides Xtera with full turnkey responsibilities. The contract also includes Xtera's full portfolio of optical networking products.
GBI is heavily investing to meet the growing wholesale capacity demands of the Middle East and improving network connectivity and geographical reach to the rest of the world. GBI is counting on the most advanced optical networking technology developments to deliver new services to existing and emerging regions. The 100G line transmission rate deployment will play a key role in GBI's service delivery strategy.
"Xtera Communications has an impressive collection of technology that allows the company to address both our terrestrial and submarine networks requirements using the same platform at 100G. GBI will benefit both from their innovative technology and global deployment experience," said Ahmed Mekky, Board Member and Chief Executive Officer, GBI. He also added, "This investment demonstrates our commitment to ensure that the Gulf Region has the communications infrastructure required to be a strategic commercial hub."
"GBI is a forward looking company with ambitious network plans that are well suited for our technology. Our use of Raman + 100G allows them to increase the capacity of their targeted markets, while simplifying deployments and driving down costs," said Jon Hopper, President and Chief Executive Officer, Xtera Communications.
"We are installing one of the most advanced networks to connect Europe, the Middle East and Asia. The deployment of Xtera's technology will reinforce our preeminent position in this market as an industry leader," commented Samih Kawar, Chief Technology Officer, GBI.
About Xtera Communications
Xtera Communications specializes in network infrastructure that delivers maximum capacity, reach and value. Providing solutions for enterprise and telecom companies, Xtera offers an extensive portfolio of optical and IP networking solutions for submarine, long-haul, regional, metropolitan and enterprise applications. With deployments across five continents, Xtera's optical transport solutions help service providers expand and accelerate their market reach with new deployments and extend the life of existing network assets with cost-effective upgrades. Our IP networking solutions for WAN traffic management deliver efficient, flexible network optimization. Xtera's innovative Technologies offer exceptional quality and performance, driving customer success. For more information, visit www.xtera.com.
About Gulf Bridge International
Gulf Bridge International (GBI) is a private company dedicated to connecting all the nations of the Gulf region to one another and to the rest of the world, using the latest fiber optic technologies. The GBI cable will be developed and owned by GCC investors who are building this strategic infrastructure to serve the entire region. GBI intends to be the carrier's carrier of choice for traffic to and from the Gulf, facilitating social and economic growth in the region. GBI's cable system will provide telecom operators and other communications companies, both in the region and globally, with greater choice, value, diversity and resilience. For more information, please visit www.gbiinc.com.
Image Available: http://www2.marketwire.com/mw/frame_mw?attachid=1766970
Image Available: http://www2.marketwire.com/mw/frame_mw?attachid=1766964

Press Contact:

Daryl Chaires
Xtera Communications
T: +1 972 649 5187
E: Email Contact

Harrison Rice
Edelman, UAE
M: +971 50 661 8611
L: +971 24178527
F: +971 24178500
E: Email Contact


Copyright @ Marketwire
Page: 1
Related Keywords:
Xtera Communications, Applications,Productivity Applications,Networking,Business Issues,Software Development,Other Applications,Connectivity,Management,Africa,Marketwire,IT (Information Technology),Enterprise Applications,Networking,middle east,Other,
---