GridIron Flow Available for Public Beta
Groundbreaking Visual Workflow Manager Dramatically Boosts Productivity
(February 18, 2009)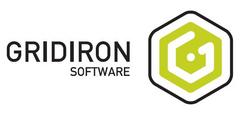 OTTAWA, ON -- (Marketwire) -- 02/18/09 -- GridIron Software, the leading provider of workflow and performance tools for creative professionals, today announced that the highly anticipated GridIron Flow public beta is now available for Mac users to download, with the Windows version coming shortly. The product eliminates the daily administrative drudgery and file searching that slows the creative process by allowing users to track everything that goes into a project, from idea to end result.
"This is a great day for us. Flow took longer to develop than we thought it would, but we are committed to doing whatever it takes to deliver a tool that will really make a difference in the way creative professionals work," said Steve Forde, president of GridIron Software. "With Flow, users will spend less time looking for files and have more time to focus on what they do best -- creating excellent work."
The thousands of people who have already registered for the public beta will now be able to experience how GridIron Flow can keep them streamlined and informed. For the first time, users can see how all the pieces of a project fit together, in one simple, elegant interface whether they are using tools such as Adobe Creative Suite, Apple Final Cut Studio, Microsoft Office or other software. Flow provides a unique and total understanding of each project being worked on and allows users to track all the components of a project, regardless of where the files are located. With instant access to any file or version needed, creative professionals can get a lot more done in a lot less time -- without having to do anything differently.
Key features of the product include:
-- Workflow Maps - See all the files in a project and how they're connected to each other, whether they are online or offline
-- Real-time Asset Tracking - Invisibly track the connections between project files as changes are made, updating the Workflow Map even if Flow is not running
-- Visual Versioning - Instantly access the complete history of a file and revert to any version anytime
-- Visual Search - Find anything, even if it's offline, and see how it fits into the project being worked on
-- Foolproof Packaging - Gather all files, versions and fonts, regardless of the application, to hand off a project
-- Time Tracking - Automatically record how much time is spent on a file, series of files or a project
-- Custom Tags - Stay organized in a simple, visual way
-- Tabs and Bookmarks - Juggle multiple projects effortlessly
"I've been anxiously awaiting GridIron Flow since the first time I heard about it," said Deke McClelland, industry veteran and leading Photoshop expert. "Utterly unlike anything out there, Flow is one of those rare products that's destined to find a home on every creative professional's hard drive. Routinely use multiple applications to craft your projects? Have several projects going on at the same time? Flow won't just streamline your workflow, it'll save your sanity."
For more information about the company and its products please see the links below:
To join the public beta -- http://www.gridironsoftware.com/download/
For more product information -- http://www.gridironsoftware.com/Flow/
To visit GridIron's blog -- http://www.gridironsoftware.com/blog/
For additional multimedia -- http://www.gridironsoftware.com/gridiron/mc.html
About GridIron Software
GridIron Software is the leading provider of workflow and performance tools for creative professionals. Founded in 2002, the company's mission is to help creative professionals be more productive while maintaining full control over the way they work. The company's newest product, GridIron Flow, is a groundbreaking visual workflow manager that keeps creative professionals streamlined and informed. GridIron Software's product line also includes GridIron Nucleo and GridIron Nucleo Pro 2, tools that help users manage their After Effects workflow. For more information on the company, please visit www.gridironsoftware.com and subscribe to the GridIron Software blog at http://www.gridironsoftware.com/blog/
Contact:
Elisabeth Gettelman
Eastwick Communications
650-480-4039
egettelman@eastwick.com


Copyright @ Marketwire
Page: 1
Related Keywords:
GridIron, Software, Visual Workflow Manager, Creative Professionals, Flow, Public Beta, Productivity, Mac, OS9, OSX, Marketwire, Apple Final Cut Pro, Outdoor Sports, Other,
---