Greg DeKoenigsberg Joins Eucalyptus as Vice President of Community
Former Red Hat, Fedora Community Leader and Educator to Manage Growing Eucalyptus Open Source Community
(November 07, 2011)

SANTA BARBARA, CA -- (Marketwire) -- 11/07/11 -- Eucalyptus Systems, creators of the most widely deployed on-premise cloud computing platform, today announced that Greg DeKoenigsberg has joined the company as vice president of Community. A prominent community builder and open source thought leader for the Red Hat and Fedora projects, DeKoenigsberg joins Eucalyptus to lead its engagement with the open source communities around the world, listening and responding to input, and establishing processes for participation by users, developers, contributors, partners and customers.
"Eucalyptus was the first broadly distributed open source cloud platform, and we are grateful for the community involvement that has contributed to its evolution to-date," said Marten Mickos, Eucalyptus Systems CEO. "I can think of few people who understand the dynamics of open source communities better than Greg DeKoenigsberg. Under his leadership, we are now engaging even more closely with our passionate and growing community to rapidly deliver enterprise-grade hybrid and cloud computing for any organization."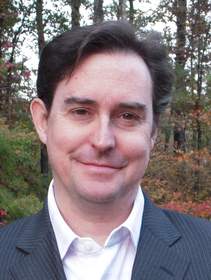 DeKoenigsberg brings to Eucalyptus over a decade of open source advocacy and community leadership, with the majority of this time spent building and leading communities for open source leader Red Hat. While at Red Hat, DeKoenigsberg served in various community leadership roles, including senior community architect and project lead for the Fedora open source project. He also chaired the first Fedora Board, created and chaired the Fedora Engineering Steering Committee and Fedora Ambassadors Steering Committee, and founded the Fedora Cloud SIG in January 2010. In addition, DeKoenigsberg has authored works such as the textbook, "Practical Open Source Software Engineering," and he was a contributing editor and the voice of "Ask Shadowman" for Red Hat Magazine from 2004 to 2007.
DeKoenigsberg commented, "Community is the foundation of any successful open source business. Eucalyptus continues to embrace and engage its open source community, which is in turn growing and playing an increasingly significant role in the evolution of Eucalyptus software. I am excited and honored to serve the Eucalyptus community and to help grow our ecosystem together."
Eucalyptus was established as an open source project at the University of California at Santa Barbara in 2008, and since then has consistently delivered high quality releases of Eucalyptus for on-premise and hybrid cloud computing. The upcoming Eucalyptus 3 release is designed to be the most comprehensive open source IaaS platform, with high availability and many other enterprise-grade features.
Today, the Eucalyptus open source community comprises active developers throughout the world contributing to Eucalyptus projects such as euca2ools, an industry-leading tool for on-premise and hybrid clouds using Eucalyptus and Amazon Web Services (AWS). As part of the company's ongoing effort to engage and support its open source community, Eucalyptus has recently launched several new initiatives, including:
A new projects website at http://projects.eucalyptus.com, which will be expanding rapidly in the coming months;
EucaTV, a cloud education initiative;
Verifier, a project for management of cloud QA services;
The Eucalyptus Images project, for sharing machine images for use with Eucalyptus and other AWS providers.
To start participating in the Eucalyptus community, developers can join the Eucalyptus community mailing list at http://lists.eucalyptus.com/cgi-bin/mailman/listinfo/community and take a test ride on the Eucalyptus Community Cloud (ECC), a sandbox environment where users can launch and test their own set of virtual instances on Eucalyptus.
More information on the Eucalyptus community can be found on the Eucalyptus open source community website at http://open.eucalyptus.com/.
To learn more about Eucalyptus software and the upcoming Eucalyptus 3 release go to http://open.eucalyptus.com/participate/roadmaps.
NOTE TO EDITORS: A headshot photograph of Greg DeKoenigsberg is available by contacting press@Eucalyptus.com.
About Eucalyptus Systems
Eucalyptus Systems provides IT organizations in enterprises, government agencies and Web and mobile businesses with the most widely deployed cloud software platform for on-premise Infrastructure-as-a-Service (IaaS). To date, over 25,000 Eucalyptus clouds have been started all over the world, including more than 20 percent of Fortune 100 companies. Eucalyptus is specifically designed for enterprise cloud use, and the software platform is uniquely suited for private cloud or hybrid cloud computing. Built as an open source cloud product, Eucalyptus supports the industry-standard Amazon Web Services (AWS) cloud APIs, as well as all major virtualization platforms including Xen, KVM and VMware vSphere, ESX and ESXi. The company has an active and growing ecosystem of customers, partners, developers and researchers that benefit from Eucalyptus' open, fast and standards-compliant path to cloud computing. For more information about Eucalyptus, please visit www.eucalyptus.com.
Eucalyptus and Eucalyptus Systems are pending trademarks in the U.S. All other trademarks are property of their respective owners. Other product or company names mentioned may be trademarks or trade names of their respective companies.
Image Available: http://www2.marketwire.com/mw/frame_mw?attachid=1790854

Add to Digg Bookmark with del.icio.us Add to Newsvine
Editorial Contact:

Lisa Sheeran
Sheeran/Jager Communication for Eucalyptus Systems
Email Contact
510-724-2267


Copyright @ Marketwire
Page: 1
Related Keywords:
cloud computing, open source, Red Hat, Fedora, DeKoenigsberg, Eucalyptus, private cloud, Education, Internet, Business Issues, Cloud Computing, Cloud infrastructure, Management, CEO/CFO, USA, Marketwire, , Internet Technology, Biology, Computer Science, Business, Other,
---