GreenLight Selected to Represent Rights to Name, Image and Likeness of Dr. Martin Luther King Jr.
GreenLight to Manage Advertising, Promotion and Merchandise for Legendary Civil Rights Activist and Leader, Dr. Martin Luther King Jr.
(January 12, 2012)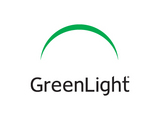 LOS ANGELES, CA -- (Marketwire) -- 01/12/12 -- GreenLight, LLC (www.greenlightrights.com), a global media licensing, talent negotiation and rights representation consultancy, today announced that it has been selected to represent Dr. Martin Luther King Jr., one of the most recognized and respected leaders of the civil rights movement. This is the first time the organization has engaged with an external agency to commercially represent rights to his name, image and likeness.
"Dr. King had an unrelenting passion for civil rights and injustices, which lives on to this day through the work of the King Center," said Stephen Rubino, president and chief executive officer for the Estate of Martin Luther King Jr. "GreenLight represents many of the world's greatest icons and we believe, together with GreenLight, we can extend the reach of Dr. King's legacy."
"Dr. King is recognized as one of the most influential civil rights activists of all time, but he was also a minister, human rights advocate, dynamic leader, and dedicated family man. Our assignment is to present the totality of the man by creating meaningful partnerships with a variety of global brands," said David Reeder, vice president of GreenLight. "His image has become a symbol for freedom, justice and equality and we are honored to represent a man who embodies such enduring values and principles."
GreenLight, a wholly owned subsidiary of Corbis, is the world's leading provider of rights clearances and rights representation, including the name, image and likeness rights to many of the world's most iconic and recognized personas. Dr. King joins a prestigious group represented by GreenLight that includes Albert Einstein, Steve McQueen, Muhammad Ali, Charlie Chaplin, Thomas Edison, Johnny Cash and the Wright Brothers. Together, Corbis and GreenLight are uniquely positioned to package both image and personality rights efficiently for ad and corporate clients due to the extensive collection of MLK images in the Corbis archive and GreenLight's expertise in commercial licensing.
To learn more about licensing rights to Dr. Martin Luther King Jr.'s name, image or likeness, or potential advertising and promotional opportunities, go to http://greenlightrights.com/dr-martin-luther-king-jr/. To commemorate the legacy of Dr. King, this microsite features a video showing images and clips of Dr. King as a leader, activist, preacher and family man.
About GreenLight
GreenLight is a global media licensing, talent negotiation and rights representation consultancy providing corporate, advertising and media clients access to music, film and other entertainment content and celebrities. GreenLight works with the world's leading advertising agencies and multinational companies to create innovative advertising, packaging and products. GreenLight's rights representation group manages the personality rights of iconic personas including Albert Einstein, Steve McQueen, Muhammad Ali, Charlie Chaplin, Thomas Edison, Johnny Cash and The Wright Brothers. A Corbis company, GreenLight is based in Los Angeles and serves clients in more than 50 countries. For more information, visit www.greenlightrights.com
Embedded Video Available: http://www2.marketwire.com/mw/frame_mw?attachid=1853123

Add to Digg Bookmark with del.icio.us Add to Newsvine
For customers interested in learning more about GreenLight products and services:
http://greenlightrights.com/services
United States: 1-866-884-5600

For more information (press only) contact:
Jen Morgan
Sr. Director, Global Communications
Corbis
Email: Email Contact
Office: +1 206.373.7721

Lynsey Kehrli (for Corbis)
Edelman
Email: Email Contact
Office: +1 206.664.7815


Copyright @ Marketwire
Page: 1
Related Keywords:
Licensing, Image Rights, Use of MLK Image, Copyright, MLK speeches, MLK key phrases, Marketwire, , Advertising Agencies, Film, Music, Entertainment, Family, Other,
---