GreenLight Announces Results of 2012 Grammy Awards Ad Gauge
Celebrities and Licensed Music Appeared in Nearly 40 Percent of Ads During Music's Biggest Night, a Slight Increase Over 2011
(February 13, 2012)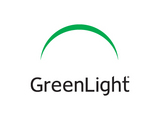 LOS ANGELES, CA -- (Marketwire) -- 02/13/12 -- GreenLight (www.greenlightrights.com), a global media licensing, talent negotiation and rights representation consultancy, today released the results of its annual GreenLight Ad Gauge of the 54th annual Grammy® Awards. With three out of eight ads featuring a celebrity endorsement or licensed song, the study revealed a slight increase in the use of entertainment content over 2011 results.
The GreenLight Ad Gauge analyzes advertising during the world's biggest television music event as a barometer to identify trends in how brands are using celebrities and pop music in their TV commercials. The Grammys -- one of the highest rated TV specials each year -- are generally watched by 20 to 25 million viewers with 30 second ad slots costing upwards of $1 million.
Key findings from GreenLight's 2012 analysis include:
21 percent of 2012 show ads featured celebrity endorsements
23 percent of ads featured licensed pop music, which has remained relatively consistent the past four years
38 percent of ads featured some kind of entertainment element (either a celeb endorsement or licensed music), a slight increase from the 35 percent seen in 2011
Star-powered brands included CoverGirl, Gillette and Harman Kardon/JBL
Star-studded ads featured the likes of Jennifer Lopez, Taylor Swift, Paul McCartney and Sofia Vergara
"Brands continue to rely on music and celebrities to both underscore the thematic connections they want to create with consumers and, in a targeted way, to appeal directly to the right customer for their product by selecting just the right song or celebrity that conjures sentiment, emotion and/or a specific memory that is resonant," said David Reeder, vice president of GreenLight.
Chipotle, Bing and Chevy's ad for the Cruze were among the winners that used celebrities and music to connect with viewers this year.
According to Reeder, "Chipotle puts politically correct front and center with its lengthy yet effective animated spot that chronicles an old time farmer understanding the error of his ways and converting his farm factory into a sustainable and eco-friendly operation (that, of course, supplies meat to Chipotle). Underscoring the teaching an old dog new tricks theme, the soundtrack for this surprisingly emotional journey is Willie Nelson's rendition of Coldplay's 'The Scientist.'"
Reeder continued, "In an attempt to break out of the shadow of its tragically un-hip corporate parent, Microsoft, Bing taps into the very hip style of Wiz Khalifa to demonstrate it is not your parents' search engine. More than just borrowing his music, Bing goes the slice of life route, letting Wiz tell us his story of growing from young upstart to established artist -- much in the same way that Bing has quickly managed to grab meaningful market share after just a few short years in market."
GreenLight said celeb-infused ads by Harman Kardon and Chevy's ad for the Sonic were among those that missed the mark by choosing ill-fitting celebs that aren't all that convincing.
"Despite successfully warming her previously icy persona the last couple of years, Lopez continues to star in a series of ill-fitting commercials (Fiat, anyone?)," said Reeder. "Brands appear willing to pay to get the halo effect created by her weekly appearances on the still highly rated American Idol even if the association lacks any fundamental credibility. Here again, the association between high fidelity in the Harman Kardon product and J-Lo, the sometime 'musician' feels like a forced match."
After the Grammy Awards concluded last night, EMI artists and songwriters celebrated in style with the biggest after-show party of the weekend at the legendary Capitol Records Building in Hollywood. The EMI Music and EMI Music Publishing party took the form of an incredible carnival around the foot of the landmark building. The event was sponsored by GreenLight Music, the industry's first online music synch licensing solution for iconic music, which will be available later this year.
Among the artists and writers scheduled to attend the celebration were Katy Perry, Coldplay, David Guetta, Lady Antebellum, Corinne Bailey-Rae, 30 Seconds to Mars, Dangermaus, Pet Shop Boys, Swedish House Mafia, Bob Seger, Dierks Bentley and The Beach Boys.
About GreenLight
GreenLight is a global media licensing, talent negotiation and rights representation consultancy providing corporate, advertising and media clients access to music, film and other entertainment content and celebrities. GreenLight works with the world's leading advertising agencies and multinational companies to create innovative advertising, packaging and products. GreenLight's rights representation group manages the personality rights of iconic personas including Albert Einstein, The Wright Brothers, Steve McQueen, Bruce Lee, Thomas Edison and Johnny Cash. A Corbis brand, GreenLight is based in Los Angeles and serves clients in more than 50 countries. For more information, visit www.greenlightrights.com.
Add to Digg Bookmark with del.icio.us Add to Newsvine
For more information or images from Corbis and/or GreenLight, press only contact:
Jen Morgan
Senior Director, Global Communications
Corbis/GreenLight
(206) 373-7721
Email Contact

Lynsey Kehrli
Edelman
(206) 664-7815
Email Contact

For customers interested in learning more about GreenLight products and services:
United States & Canada: 1-866-884-5600


Copyright @ Marketwire
Page: 1
Related Keywords:
GreenLight, Broadcast,Camera/Film,Broadcast Technology,Production/Post,Commercials,Marketwire, ,Advertising Agencies,Film,Television,Music,Celebrities,Entertainment,Other,
---