Green Hills Software and Jungo Announce Collaboration Initiative for Automotive Infotainment
Integration of Jungo's Automotive Connectivity Middleware With Green Hills Microkernel and Virtualization Solutions
(January 09, 2012)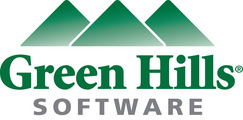 LAS VEGAS, NV -- (Marketwire) -- 01/09/12 -- Consumer Electronics Show 2012 -- Green Hills Software and Jungo Ltd. announce today a strategic collaboration that focuses on the creation of a comprehensive connectivity, device media and internet management platform for next-generation automotive infotainment systems. The platform is based on Green Hills Software's industry-leading secure operating system, INTEGRITY® Multivisor™ technologies, and Jungo's Automotive Connectivity Middleware. This solution will enable automotive infotainment manufacturers to bring scalable, connectivity-rich products to market rapidly and cost-effectively with the highest levels of security and reliability.
Jungo's connectivity and media management suite provides infotainment manufacturers with end-to-end support for the widest range of media for the most popular mobile devices, including Apple devices, Android smartphones and tablets, BlackBerry devices, Nokia phones and Microsoft Windows Phone smartphones.
Based on Jungo's USB and Bluetooth software modules, and with support for all popular protocols, including Wi-Fi, iPod Out and DLNA, Jungo's Automotive Connectivity Middleware provides vertical consolidation of media sources with a powerful device manager, integrated database and input/output streaming engine. It enables a comprehensive range of in-car activities, including phone management, Internet connectivity, networking, file browsing, media playing, telephony and text messaging.
The integration of Jungo's and Green Hills Software's solutions provides a flexible and powerful platform for addressing the rapidly growing security and safety challenges facing the automotive community as consumer-centric features and technologies make their way into the safety-critical realm of the automobile.
"Green Hills Software's secure operating system and INTEGRITY Multivisor technologies are being integrated with Jungo's Automotive Connectivity Middleware to provide a complete offering that delivers maximum platform scalability with complete system security and reliability," said Ophir Herbst, general manager of Jungo's Connectivity Software Division. "This collaboration will ensure that automotive OEMs and Tier 1 suppliers can meet the growing demand of Infotainment system flexibility without sacrificing the requirement for device security or safety."
"Jungo's Automotive Connectivity Middleware delivers advanced and flexible device, phone, Internet and media management capabilities," commented Dan Mender, vice president, business development, Green Hills Software. "With the automotive software's increasing complexity and the need to differentiate for infotainment systems, the use of Jungo's middleware when combined with Green Hills Software's secure operating systems and INTEGRITY Multivisor technologies enables advanced design possibilities with the fastest time-to-market possible."
To book a meeting at CES 2012 and learn more about this collaboration, please contact:
Emily Canfield
T: 1-805-965-6044 ext.178
emilyc@ghs.com
About Green Hills Software
Founded in 1982, Green Hills Software is the largest independent vendor of embedded development solutions. In 2008, the Green Hills INTEGRITY-178B RTOS was the first and only operating system to be certified by NIAP (National Information Assurance Partnership comprised of NSA & NIST) to EAL6+, High Robustness, the highest level of security ever achieved for any software product. Our open architecture integrated development solutions address deeply embedded, absolute security and high-reliability applications for the military/avionics, medical, industrial, automotive, networking, consumer and other markets that demand industry-certified solutions. Green Hills Software is headquartered in Santa Barbara, CA, with European headquarters in the United Kingdom. Visit Green Hills Software at www.ghs.com.
About Jungo
Jungo Ltd., an NDS Group company, is a provider of broadband home value-added service solutions. Jungo's flagship products, OpenRG™ (residential gateway software platform) and OpenSMB™ (small and medium business gateway software platform) enable broadband operators to deliver managed revenue-generating services to the digital home. Jungo also offers a variety of connectivity software solutions for USB and PCI. These include WinDriver™, a driver development toolkit that enables developers to create custom device drivers that can run on a multitude of operating systems without modification. DriverCore™ offers standard USB drivers, allowing device manufacturers to expose a variety of native communication interfaces via USB to different operating systems and platforms. USBware™ is a complete, high quality and small footprint embedded USB software protocol stack, allowing device manufacturers to incorporate standard USB connectivity easily in their designs. MediaCore™ enables automotive infotainment systems manufacturers to integrate a complete hardware and media access, control and streaming infrastructure into their products. To find out more about Jungo, visit www.jungo.com
Green Hills, the Green Hills logo, INTEGRITY and Multivisor are trademarks or registered trademarks of Green Hills Software in the U.S. and/or internationally. All other trademarks are the property of their respective owners.
Add to Digg Bookmark with del.icio.us Add to Newsvine
Contacts:
Green Hills Software
Barbel French
+1-805-965-6044
bfrench@ghs.com

Jungo Ltd.
Daphna Kushnir
+972-74-7212101
daphna@jungo.com


Copyright @ Marketwire
Page: 1
Related Keywords:
infotainment, Jungo, vehicle safety, CES, virtualization, automotive electronics, middleware, Home, Audio/Sound, Internet, Networking, Security, IPod, Broadband, Digital Media Software, Communications, WiFi, Digital Audio, Movies & Music, Web, Smart Phone, PDA, iPods, Applications, Security, Applications, Security, Networking, Database, Computer Technology, Internet, Business Issues, Hardware, Connectivity, Bluetooth, Other, Mobile Devices, iPod/MP3/Digital Media Players, Blackberry, Architecture, Security, Internet Server Applications, Management, Broadcast, Consumer Electronics, Management, Streaming, Digital, Internet/Web, Prosumer/Consumer, Business, Internet, Broadband, Phone OS, Consumer Electronics, Phone, Consumer Technology, Internet Media, Consumer Electronics, OS (Operating System), USA, Marketwire, , CES Attendees, Consumer Electronics, Communications Technology, Internet Technology, Computer Science, Business, Internet, england, Other,
---