Green Hills Software Key Technology Partner in Clemson University's Reconfigurable Digital Cockpit Program
Program "Deep Orange 2" Showcases Breakthrough Reconfigurable Vehicle Cockpit With Advanced CPU Consolidation Capabilities
(January 09, 2012)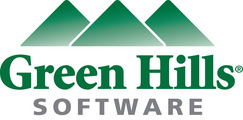 LAS VEGAS, NV -- (Marketwire) -- 01/09/12 -- Consumer Electronics Show 2012, Visteon Tent -- Green Hills Software, the largest independent vendor of embedded software solutions, and the Clemson University International Center for Automotive Research (CU-ICAR) announce today Green Hills Software's role as a technology partner in CU-ICAR's Deep Orange 2 reconfigurable vehicle cockpit that will showcase the future in digital cockpit experience. This technology, demonstrated in the Visteon tent at the Consumer Electronics Show in Las Vegas, provides a glimpse into how drivers can safely and reliably interact with their vehicle's features.
The Deep Orange 2 (the second in a series of vehicle prototypes) focuses on the development and implementation of a digital reconfigurable vehicle cockpit. It demonstrates a personalized, inter-generational driver-vehicle interaction with numerous controls, including infotainment, climate control and driver information with user preferences stored on a cloud server. It provides automotive OEMs and Tier 1 suppliers radically new customization features inherent in the technology implementation.
Another key aspect of this program is the secure and reliable way consolidation of on-board CPUs is accomplished through the use of Green Hills Software's INTEGRITY® Multivisor™ virtualization solution. Such CPU consolidation not only provides the foundation to save hundreds of dollars per vehicle in electronics cost, but it also delivers a proven method for consolidating vehicle functions at varying levels of criticality while supporting maximum system security. The result of this offering with its advancements in processor consolidation is a personalized, inter-generational driver interaction with various vehicle, infotainment, and climate controls.
"We are pleased that Green Hills Software is bringing its expertise and advancements in secure, reliable virtualization technology to the CU-ICAR Deep Orange program," stated Paul Venhovens, BMW Endowed Chair in Automotive Systems Integration at CU-ICAR." In selecting Green Hills secure operating systems and INTEGRITY Multivisor technologies, integrated and optimized on Intel's advanced Atom processor platform, Clemson's team has not only focused on delivering true advancements in driver interaction but is doing so in a commercially deployable manner that significantly reduces vehicle electronics cost while increasing both system reliability and security."
"Green Hills is delighted to be a key part of the CU-ICAR's Deep Orange program efforts to advance the driver experience when interfacing with the vehicle cockpit," commented Dan Mender, vice president, business development, Green Hills Software. "Our many years of successful development and deployment in vehicle electronics that demand the highest levels of safety, security and performance, bring significant depth of commercial experience to the effort."
To book a meeting at CES 2012 and learn more about this collaboration, please contact:
Emily Canfield
T: 1-805-965-6044 ext.178
[email protected]
About Green Hills Software
Founded in 1982, Green Hills Software is the largest independent vendor of embedded development solutions. In 2008, the Green Hills INTEGRITY-178B RTOS was the first and only operating system to be certified by NIAP (National Information Assurance Partnership comprised of NSA & NIST) to EAL6+, High Robustness, the highest level of security ever achieved for any software product. Our open architecture integrated development solutions address deeply embedded, absolute security and high-reliability applications for the military/avionics, medical, industrial, automotive, networking, consumer and other markets that demand industry-certified solutions. Green Hills Software is headquartered in Santa Barbara, CA, with European headquarters in the United Kingdom. Visit Green Hills Software at www.ghs.com.
About CU-ICAR
Clemson University's International Center for Automotive Research (CU-ICAR) is a 250-acre advanced-technology research campus where university, industry and government organizations collaborate. CU-ICAR offers Masters and PhD programs in Automotive Engineering and is conducting leading-edge applied research in critical areas such as advanced product development strategies, sustainable mobility, intelligent manufacturing systems and advanced materials.
Green Hills, the Green Hills logo, INTEGRITY and Multivisor are trademarks or registered trademarks of Green Hills Software in the U.S. and/or internationally. All other trademarks are the property of their respective owners.
Add to Digg Bookmark with del.icio.us Add to Newsvine
Contacts:
Green Hills Software
Barbel French
805-965-6044
[email protected]

Clemson University
Peter Hull
843-209-8341
[email protected]


Copyright @ Marketwire
Page: 1
Related Keywords:
GENIVI, infotainment, Visteon, CU-ICAR, vehicle safety, CES, virtualization, automotive electronics, Digital Media Software,Manufacturing,Applications,Suppliers,Manufacturing/Production,Manufacturing,Security,Networking,Computer Technology,Server Hardware,Server Computers,USA,Marketwire, ,CES Attendees,Consumer Electronics,Computer Science,Business,england,Other,
---