Green Hills Software INTEGRITY-178B tuMP Multicore Operating System Selected by Rockwell Collins for the RQ-7B Shadow UAS Mission Computer
(May 15, 2012)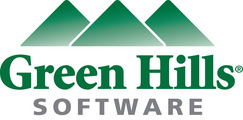 SANTA BARBARA, CA -- (Marketwire) -- 05/15/12 -- Green Hills Software, the worldwide leader in high assurance operating systems, today announced that Rockwell Collins, a global leader and provider of aircraft electronics, selected the INTEGRITY®-178B tuMP multicore operating system for use in their Mission Computer for the RQ-7B Shadow Unmanned Air System (UAS). The Rockwell Collins GPC-3000 Mission Computer hosts the INTEGRITY-178B Time-Variant Unified Multi Processing (tuMP) capabilities using the Freescale QorIQ P4080, an eight-core processor.
"Green Hills Software is pleased that Rockwell Collins has selected the INTEGRITY-178B tuMP RTOS," said Dan O'Dowd, founder and chief executive officer of Green Hills Software. "Green Hills Software has developed the tuMP capabilities as a functional update to the highly successful INTEGRITY-178B single-core RTOS. As a functional update, Green Hills Software is able to take full advantage of the previous security and safety certification efforts for INTEGRITY-178B when completing assurance activities for the tuMP capabilities. Customers find that by using tuMP they have extensive flexibility for developing powerful multi-core applications, yet their previously developed INTEGRITY-178B applications will also continue to operate. Customers who use tuMP know that this approach permits them to avoid the frustration and tradeoffs associated when new RTOS features are only being offered through an entirely new RTOS product."
Green Hills Software's INTEGRITY-178B tuMP multicore operating system builds upon a proven eleven-year service history and certification pedigree by incorporating multicore operating system capabilities, including support for AMP and SMP. tuMP defines groupings (called affinity groups) of how cores will be utilized by one or more applications, with the grouping of cores and applications being permitted to vary over time. Sets of affinity groups are then scheduled independently of other sets of affinity groups, permitting time-lines that closely correspond to application requirements, yet also permitting other sets of affinity groups to be developed that can make use of any of the time windows where cores are not being utilized. Any new application (or extension of an existing application) can make use of the unallocated execution time across the entire multicore processor. INTEGRITY-178B tuMP extends partitioning support beyond single-core processors, ensuring this highly flexible capability can continue to be effectively used to host multiple applications while preserving resources for application growth without concern about future availability of new single-core processor designs.
For additional inquires and ordering information, contact 1-800-789-9695 or internationally at +1-727-781-4909, or by email: [email protected].
About Green Hills Software
Founded in 1982, Green Hills Software is the largest independent vendor of embedded development solutions. In 2008, the Green Hills INTEGRITY-178B RTOS was the first and only operating system to be certified by NIAP (National Information Assurance Partnership comprised of NSA & NIST) to EAL6+, High Robustness, the highest level of security ever achieved for any software product. Our open architecture integrated development solutions address deeply embedded, absolute security and high-reliability applications for the military/avionics, medical, industrial, automotive, networking, consumer and other markets that demand industry-certified solutions. Green Hills Software is headquartered in Santa Barbara, CA, with European headquarters in the United Kingdom. Visit Green Hills Software at www.ghs.com.
Green Hills, the Green Hills logo and INTEGRITY are trademarks or registered trademarks of Green Hills Software in the U.S. and/or internationally. All other trademarks are the property of their respective owners.
Add to Digg Bookmark with del.icio.us Add to Newsvine
Contact:
Green Hills Software
Barbel French
805-965-6044
[email protected]


Copyright @ Marketwire
Page: 1
Related Keywords:
Rockwell Collins, UAS, mission computer, time-variant, multi processing, multicore, QorIQ, Applications, Security, Networking, Computer Technology, USA, Marketwire, , Computer Science, england, Other,
---