Green Hills Software Announces the Next Generation Platform for Smart Energy
Uniquely Providing Complete Device Lifecycle Management, High Assurance Security, Safety and Reliability for Smart Grid Devices
(January 24, 2012)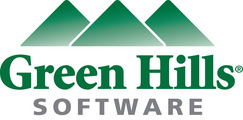 SAN ANTONIO, TX -- (Marketwire) -- 01/24/12 -- DistribuTECH 2012, Booth 1745 -- Green Hills Software, the largest independent vendor of embedded software solutions and the only provider of an EAL 6+, High Robustness NSA-evaluated and NIAP-certified real-time operating system (RTOS), introduced today the Green Hills Next Generation Platform for Smart Energy. The core platform provides a robust and expandable end-to-end solution for intelligent electronic device development and deployment including: optimized software development tools, middleware, hardware trace probes, and industry-proven real-time operating system technology. Green Hills has extended its Smart Energy solution with a number of key enabling security technologies, uniquely providing the core technologies required to develop, deliver, and maintain secure, resilient, smart grid devices. Major enhancements to the platform include:
A full suite of ISS Security Toolkits

ISS SSL/SSH/IPsec/IKEv2
ISS Secure Loader
ISS FIPS-Compliant Suite B Cryptographic Toolkit

ISS Device Lifecycle Management
Icon Labs' Floodgate - Packet Filter™ embedded firewall technology
ISS Security Toolkits
The ISS Security Protocol Toolkits offer a set of optimized and secured communication technologies for the Smart Grid device developer.
The ISS IPsec/IKEv2 technology provides a high quality, cryptographically secure solution for IP communication. Providing authentication, data encryption, and message integrity for embedded devices.
ISS IPsec/IKEv2 offers security, high performance, and power management in a small memory footprint.
The ISS SSH Secure Server provides a portable ANSI C SSH SDK for interactive shell and tunneled TCP/IP security. This capability provides an interactive secure telnet replacement, where shell communications are encrypted in the SSH secure tunnel. In addition, ISS SSH can be used for as a general purpose security tunnel using the SSH exec protocol.
Another component in the ISS Security Protocol Toolkit is the ISS SSL Security stack. This stack is ideal in the smart grid sector as it enables standards-based secure communications from machine-to-machine across wired and wireless technologies.
The ISS Secure Loader capability is a secure installer and boot loader SDK designed specifically for the security of embedded platforms. The ISS Secure Loader enhances device integrity by enabling proper and secure installation, maintenance, future upgrades, and rollbacks of smart grid embedded devices.
ISS Security Services Device Lifecycle Management
Building on the Platform for Smart Energy, ISS Device Lifecycle Management (DLM) is a complete embedded device lifecycle management system specifically designed to help device manufacturers monetize, manage, and protect their intellectual property. In today's global economy, with manufacturing processes commonly outsourced, device manufacturers need to protect their intellectual property, data, and applications within those devices from being cloned, counterfeited, and stolen. The ISS DLM system is a comprehensive environment that protects IP as well as the integrity of devices and data throughout the lifecycle, from design and manufacturing through deployment and remote maintenance. This technology ensures that only properly configured and authenticated devices are fielded and remotely maintained, with the right firmware, software, and data.
For the service provider, the DLM system ensures a locked down revenue stream through the secure provisioning of only trusted devices and components manufactured using the ISS DLM System. In addition, the DLM system enables secure remote management, control, and configuration of all the devices in the field used to deliver the service. This allows the service provider to customize the capabilities of the system and adjust the revenue model accordingly. From the component supplier perspective, the DLM system can be used in a similar fashion to efficiently manage, track, and control the manufacturing process of the components themselves. Likewise, customer data is secured by using devices pre-vetted and authenticated by only the DLM system.
Embedded Firewall Technology
With this release, the Platform for Smart Energy adds another layer of security to embedded devices, providing Floodgate - Packet Filter™ Embedded Firewall Technology from Icon Labs. This fully integrated technology allows networked devices to control the packets they process, protecting these devices against potentially malicious attacks. "We are very excited to have Floodgate as part of the Green Hills Platform for Smart Energy as it adds to the Green Hills strategy of offering defense-in-depth technologies to its clients developing secure and resilient smart grid devices," said Alan Grau, Co-Founder and President of Icon Labs. "For years, Green Hills has been the leader in providing secure embedded solutions and Floodgate is a perfect addition to the platform, extending Green Hills Software's security offerings."
About Green Hills Software
Founded in 1982, Green Hills Software is the largest independent vendor of embedded development solutions. In 2008, the Green Hills INTEGRITY-178B RTOS was the first and only operating system to be certified by NIAP (National Information Assurance Partnership comprised of NSA & NIST) to EAL 6+, High Robustness, the highest level of security ever achieved for any software product. Our open architecture integrated development solutions address deeply embedded, absolute security and high-reliability applications for the military/avionics, medical, industrial, smart energy, automotive, networking, consumer and other markets that demand industry-certified solutions. Green Hills Software is headquartered in Santa Barbara, CA with European headquarters in the United Kingdom. Visit Green Hills Software at www.ghs.com.
About Icon Labs
Icon Labs is a leading provider of embedded networking and security solutions. Founded in 1992, Icon Labs is headquartered in West Des Moines, Iowa. For more information, visit www.iconlabs.com, send email to [email protected], or call 1.888.235.3443 (U.S. and Canada) or 515.226.3443 (International).
Green Hills, the Green Hills logo and INTEGRITY are trademarks or registered trademarks of Green Hills Software in the U.S. and/or internationally. All other trademarks are the property of their respective owners.
Add to Digg Bookmark with del.icio.us Add to Newsvine
Contact:
Green Hills Software
Barbel French
805-965-6044
[email protected]


Copyright @ Marketwire
Page: 1
Related Keywords:
smart energy, smart grid, cryptographic, security, device lifecycle, DLM, firewall, Manufacturing,Applications,Manufacturing/Production,Manufacturing,Security,Networking,Internet,Business Issues,Hardware,Software Development,Authentication,Security Technologies,Authentication,Encryption,Server Hardware,Server Computers,Architecture,Security,Internet Server Applications,TCP/IP,E-mail,Web Servers,Tools,Platforms,Management,USA,Marketwire, ,Lifestyle,Computer Science,Email,england,Other,
---