Green Hills Software Announces Platform for Automotive Digital Instruments
Meeting the Demands of Next-Generation ADAS, Clusters, and Telematics
(June 20, 2012)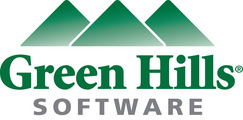 SAN ANTONIO, TX -- (Marketwire) -- 06/20/12 -- Freescale Technology Forum -- Green Hills Software, the largest independent vendor of embedded software solutions, today announced its Platform for Automotive Digital Instruments. Unlike legacy clusters, which often run simple OSEK kernels, next-generation designs require a partitioning real-time system that can support a challenging combination of hard real-time I/O, safety and security-critical functions, and high-end 3D graphics. Anchored by new features of the INTEGRITY® real-time operating system (RTOS), the Green Hills Platform for Automotive Digital Instruments meets these requirements.
Key new capabilities include:
Native OpenGL 3D graphics support for the INTEGRITY RTOS
Automotive application programming interfaces, such as OSEK
Compliance to ISO 26262 ASIL D automotive safety standard for RTOS and compiler
Green Hills will demonstrate at FTF this week the Platform for Automotive Digital Instruments, including INTEGRITY and its native 3D graphics running on a Freescale Semiconductor i.MX6x multicore SoC along with seamless methods for safely and reliably consolidating legacy ECU software modules with next-generation automotive electronics. In addition, INTEGRITY supports Freescale's partitioning-capable automotive processor families for both ARM Architecture (i.MX) and Power Architecture® technology (Qorivva® microcontrollers), with scalability from microcontroller designs to high-end infotainment systems running Android, GENIVI, or other multimedia OSes hosted on INTEGRITY Multivisor™ virtualization technology.
"Green Hills Software offers a compelling solution for the latest digital instrument clusters due to its ability to provide the stable foundation for real-time and safety functions on the same platform. Its real-time operating systems and software development tools allow OEMs to achieve maximum hardware and software flexibility while controlling production costs," said Ray Cornyn, vice president of Freescale's Automotive MCU business.
"Freescale's automotive semiconductor solutions scale across so much of the digital vehicular infrastructure," said David Kleidermacher, chief technology officer, Green Hills Software. "Next-generation automotive electronics, built on Freescale's advanced multicore processors and the Green Hills Platform for Automotive Digital Instruments, enable OEMs and Tier-1s to manage software complexity and stringent safety demands while trailblazing powerful driver and passenger experiences."
The Green Hills Software Platform for Automotive Digital Instruments includes the following major components:
INTEGRITY RTOS
INTEGRITY Multivisor virtualization technology for GENIVI, Android, and other OSes
Advanced human-interface software and drivers for INTEGRITY, including OpenGL 3D graphics and Qt Commercial
INTEGRITY real-time programming interfaces, such as OSEK and POSIX
Middleware and drivers for automotive connectivity, including CAN, MOST, WLAN, USB, BlueTooth, and IPv6
MULTI® integrated software development environment, including integration with third party automotive toolsets such as MathWorks' Embedded Coder and Simulink
The leading automotive toolchain - optimizing compilers with certified EEMBC® performance 30 - 35% higher than competing compilers, and support for MISRA C/C++ and DoubleCheck™ static analyzer
Green Hills Probe for hardware bring-up and low-level debugging and development
TimeMachine™ debugger and SuperTrace™ Probe, for advanced system analysis via on-chip trace
Compliance to ISO 26262 ASIL D automotive safety standard for RTOS and compiler
About INTEGRITY
Green Hills Software's flagship real-time operating system has been deployed in automotive electronics, such as driver information clusters and infotainment head units, throughout its history. According to independent analysts, INTEGRITY has demonstrated the highest growth in real-time operating system market share over the past decade. The INTEGRITY RTOS' success is due to its advanced technological design, incorporating memory protection, guaranteed resource availability, secure remote management, and optimal real-time response. INTEGRITY technology is certified to numerous safety and security standards including IEC 61508 (SIL 3) and EAL6+, the highest Common Criteria (IEC 15408) security level ever achieved for any software product.
Availability
The Platform for Automotive Digital Instrumentation is available now. In addition to Freescale microprocessors, the Platform is also available across a wide range of automotive-grade CPU solutions.
About Green Hills Software
Founded in 1982, Green Hills Software is the largest independent vendor of embedded development solutions. In 2008, the Green Hills INTEGRITY-178B RTOS was the first and only operating system to be certified by the NSA to EAL6+, High Robustness, the highest level of security ever achieved for any software product. Our open architecture integrated development solutions address deeply embedded, absolute security and high-reliability applications for the networking, military/avionics, medical, industrial, automotive, consumer and other markets that demand industry-certified solutions. Green Hills Software is headquartered in Santa Barbara, CA, with European headquarters in the United Kingdom. Visit Green Hills Software at www.ghs.com.
Green Hills, the Green Hills logo, MULTI, INTEGRITY, SuperTrace, TimeMachine, Multivisor and DoubleCheck are trademarks or registered trademarks of Green Hills Software in the U.S. and/or internationally. All other trademarks are the property of their respective owners.
Add to Digg Bookmark with del.icio.us Add to Newsvine
Contact:
Green Hills Software
Barbel French
805-965-6044
[email protected]


Copyright @ Marketwire
Page: 1
Related Keywords:
Digital Insrtuments, autmotive software, ADAS, OSEK, Telematics, 3-D graphics, ISO 26262 ASIL D, Applications, Security, Networking, Computer Technology, Business Issues, Hardware, Software Development, Connectivity, Bluetooth, Tools, Management, USA, Marketwire, Communications Technology, Computer Science, Business, england, Other,
---