Green Hills Software Announces Comprehensive Software Development and Run-Time Solutions for the IBM Cell Broadband Engine Architecture
(February 07, 2012)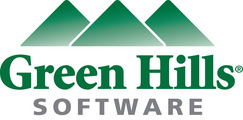 SANTA BARBARA, CA -- (Marketwire) -- 02/07/12 -- Green Hills Software, the largest independent vendor of embedded software solutions, today announced the general availability of its comprehensive software development and run-time solutions for the IBM Cell Broadband Engine Architecture (CBEA). The Green Hills IBM Cell chip solutions have been in exclusive use by a select set of customers for the past six years.
The Cell Broadband Engine is a multicore chip that includes a 64-bit Power Architecture processor (PPE) core and eight synergistic processor (SPE) cores. Developers can utilize the eight co-processors for parallel vector processing, handling compute-intensive applications like graphics and signal processing, and other applications requiring complex computations.
The comprehensive Green Hills Cell support includes:
INTEGRITY® real-time operating system (RTOS) with large page (16 MBytes) size support in PPE virtual address spaces
full suite of middleware, with:

GHS CBEA API
file systems
network stack
backplane networking
standard POSIX System Interfaces

optimizing C/C++/EC++ compilers and optimized runtime libraries for the PPE and all the SPEs
award-winning MULTI® development environment
an innovative overlay management system for partitioning and running large tasks in the limited memory of the SPEs, which optimizes the utilization of both types of cores on the CBEA
a run mode debug server (speserv) for debugging all SPE tasks
an enhanced and optimized stop-mode debug server (MPserv) that stops all the other cores when a debug event is encountered
new tools to visualize and debug large-scale heterogeneous multicore systems, including system-wide breakpoints that enable the developer to halt tasks on all CBEA and non-CBEA cores
Green Hills Software's flagship run-time offering is the INTEGRITY RTOS. Independent analysts have stated that INTEGRITY demonstrated the highest growth in RTOS market share over the past decade. The INTEGRITY success is due to its advanced separation architecture, incorporating memory protection, guaranteed resource availability, secure remote management, and optimal real-time response. INTEGRITY technology is certified to numerous safety and security standards in industrial safety (IEC 61508 SIL 3), railway safety (EN 50128 SWSIL 4), medical (FDA Class III), avionics (DO-178B Level A), and to EAL6+, High Robustness, the highest Common Criteria (IEC 15408) security level ever achieved for any software product.
"We're pleased to make this comprehensive development and run-time solution for the IBM Cell processor available to the general market place," commented David Kleidermacher, chief technology officer, Green Hills Software. "Select customers that have been using this solution over the past years have experienced a significant simplification and optimization of the processes for defining, developing, testing, and maintaining software for the Cell multicore architecture, as well as for multi-processor Cell-based target systems."
Availability
Green Hills solutions for the IBM Cell Broadband Engine Architecture are available today.
About Green Hills Software
Founded in 1982, Green Hills Software is the largest independent vendor of embedded development solutions. In 2008, the Green Hills INTEGRITY-178B RTOS was the first and only operating system to be certified by NIAP (National Information Assurance Partnership comprised of NSA & NIST) to EAL6+, High Robustness, the highest level of security ever achieved for any software product. Our open architecture integrated development solutions address deeply embedded, absolute security and high-reliability applications for the military/avionics, medical, industrial, automotive, networking, consumer and other markets that demand industry-certified solutions. Green Hills Software is headquartered in Santa Barbara, CA, with European headquarters in the United Kingdom. Visit Green Hills Software at www.ghs.com.
Green Hills, the Green Hills logo, MULTI, INTEGRITY and Multivisor are trademarks or registered trademarks of Green Hills Software in the U.S. and/or internationally. All other trademarks are the property of their respective owners.
Add to Digg Bookmark with del.icio.us Add to Newsvine
Contact:
Green Hills Software
Barbel French
805-965-6044
bfrench@ghs.com


Copyright @ Marketwire
Page: 1
Related Keywords:
IBM Cell, CBEA, Broadband Engine Architecture, Power Architecture, RTOS, IDE, Applications, Security, Networking, Business Issues, Software Development, Server Hardware, Server Computers, Methodology, Tools, Testing, Management, USA, Marketwire, , Computer Science, england, Other,
---