Green Data Systems Deploys Brocade Cloud-Optimized Network to Drive IaaS Portfolio at New Cloud City Data Center
Cloud-Based Services Built on Brocade MLX Series Routers, Brocade FCX Series Switches, and Brocade TurboIron Switches Are Designed for High Availability and Performance
(February 22, 2012)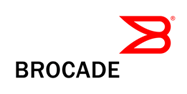 GENEVA -- (Marketwire) -- 02/22/12 -- Through its recently created Cloud City Europe brand, specialist IT distributor Green Data Systems (GDS) has launched new Infrastructure as a Service (IaaS) cloud-based solutions for resellers in Benelux. GDS is delivering these solutions from a new state-of-the-art data center facility in Deventer, East Holland. Initially targeting resellers and independent software vendors (ISVs) serving the education, healthcare and public sector markets, GDS selected Brocade (NASDAQ: BRCD) and its cloud-optimized network solutions as the foundation for this environment, as high availability and performance are key requirements to customers using a cloud model.
The cloud model is generating significant interest as companies seek to balance the requirement to reduce IT expenditures while offering more flexibility in how business IT solutions are delivered. In its predictions for the top ten trends CIOs need to plan for in 2012, leading IT market analysts Gartner describe the cloud as, "a disruptive force which has the potential for broad long-term impact in most industries."(1) Similarly, IDC estimates that spending on public IT cloud services will expand at a compound annual growth rate of nearly 28 percent, from $21.5 billion in 2010, to as much as $72.9 billion in 2015(2).
Standardizing on Brocade® MLX® Series routers, Brocade FCX Series switches, and Brocade TurboIron® Series switches as part of a core-to-edge architecture, GDS has invested in a network that not only meets the immediate needs for performance and reliability today, but provides a blueprint for the future and easy expandability of data center premises as required.
Wessel Graastma, GDS managing director, said, "We've created a high-performance cloud-based platform that resellers can use to run cloud, hybrid and private infrastructure services for their own enterprise customers. This is all based on a usage-per-month charging model, which shifts IT spending from variable capital expenses to fixed, predictable operational expenses."
With this integrated cloud solution using best-in-class networking, storage, computing and managed services, GDS can offer its resellers a wide range of data center capabilities, such as server and desktop virtualization, intelligent backup and archiving, IP-based video surveillance, VoIP and other Application-as-a-Service (AaaS) solutions.
Frank Niens, GDS technical manager, said, "To build a scalable platform as data center operations develop at Cloud City, we wanted the right components -- namely proven routing and switching technology, which is why we selected Brocade. This is based on an excellent price/performance ratio of the equipment and many years of experience working with its storage area network solutions. Our requirements have been met and I'm very happy with the environment."
Brocade MLX routers offer a completely redundant chassis architecture and are tailored for GDS' virtualized environments, including VMware vSphere and vCloud, Citrix XenServer, Microsoft Hyper-V and other open-source solutions. Because peering functionality is key, a wide range of protocols/connections were required in the core to offer the flexibility for numerous resellers and customers. The Brocade MLX routers provide this functionality, including IP VPNs, Ethernet VPNs and MPLS. Internet connectivity is delivered by providers such as KPN, ND-IX and Ziggo, Holland's largest cable operator.
The Brocade FCX Series offers enterprise-class stackable Layer 2/3 edge switches with 24 or 48 1 GbE ports and optional 10 GbE uplinks, providing new levels of performance, scalability and flexibility required for today's enterprise campus and data center networks. In addition, Brocade TurboIron switches deliver ultra-low-latency, cut-through, non-blocking performance and low power consumption to help provide a cost-effective solution for server or compute-node connectivity. Together with the Brocade MLX routers, these products provide a complete solution that more than meets GDS' requirements.
GDS is standardizing on a modular solution from Brocade and Hitachi Data Systems (HDS) -- GDS also chose HDS as its other main infrastructure partner at Cloud City -- and will roll it out in other data centers in Germany and Benelux as required. In other words, it is a blueprint for the future based on service uptake. Wessel concludes, "Data center operators are always looking for stability with their equipment, especially on the management side. You don't want hardware to exhibit strange behavior. Given the maturity of our infrastructure and technology partners such as Brocade, we've avoided this."
Steven Loewy, regional sales manager-Benelux, at Brocade, said, "As it has complete control of its underlying infrastructure, the value of the Cloud City service is that GDS can deliver totally customizable and tailored hosting solutions for its reseller customers that are extremely energy-efficient. Brocade technology plays a key part in this, which means costs are kept down."
For more information, please visit www.brocade.com.
About Brocade
Brocade (NASDAQ: BRCD) networking solutions help the world's leading organizations transition smoothly to a world where applications and information reside anywhere. (www.brocade.com)
© 2012 Brocade Communications Systems, Inc. All Rights Reserved.
Brocade, Brocade Assurance, the B-wing symbol, DCX, Fabric OS, MLX, SAN Health, VCS, and VDX are registered trademarks, and AnyIO, Brocade One, CloudPlex, Effortless Networking, ICX, NET Health, OpenScript, and The Effortless Network are trademarks of Brocade Communications Systems, Inc., in the United States and/or in other countries. Other brands, products, or service names mentioned may be trademarks of their respective owners.
(1) www.gartner.com/it/page.jsp?id=1826214
(2) www.idc.com/getdoc.jsp?containerId=prUS22897311
Add to Digg Bookmark with del.icio.us Add to Newsvine
BROCADE CONTACTS
EMEA PR & AR
Stuart Marks
Tel: +44 (0) 20 8432 5194
Mob: +44 (0) 7734 688062
[email protected]

Investor Relations
Robert Eggers
Tel: +1 408 333 8797
[email protected]


Copyright @ Marketwire
Page: 1
Related Keywords:
Brocade, networking, ethernet, fiber channel, converged, SAN, wireless, security appliances, Office Equipment,Sales,Applications,Sales & Marketing,Education,Storage,Security,Networking,Internet,Business Issues,Hardware,Services,Software,Misc,Backup,Archiving,Networks,Security,Connectivity,Server Hardware,Wireless,Ethernet,Server Computers,Routers,Switches,Architecture,Security,Internet Server Applications,Web Servers,Management,Sales,Sales,Germany,USA,Holland,Marketwire, Inc., ,Appliances,Internet Technology,Business,Internet,Other,
---