Great Bay Software, Inc. Announces a Pan-European Distribution Agreement With Westcon Security Europe
Great Bay Software Continues Global Expansion Plans With Distributor Signing
(June 30, 2010)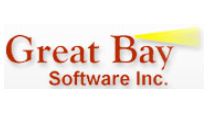 DOVER, NH -- (Marketwire) -- 06/30/10 -- Great Bay Software Inc., the innovator of Endpoint Profiling for enterprise networks, today announced a Pan-European distribution agreement with Westcon Security, a Westcon Group company, the leading specialty distributor of advanced technology solutions in the world.
Discovering and documenting all network-attached endpoints is a task that consumes a great deal of time at large costs. Great Bay Software's solutions provide a comprehensive accounting of all available network endpoints, a mandatory step to a successful NAC or 802.1X project.
Great Bay's Beacon appliance discovers network devices such as printers, telephones, PCs, patient care systems, etc. Once these items are discovered, they will be classified in different profiles (type of equipment, operating system or other). From there, it is possible to make an inventory of this installed base and check new equipment that connects to the network. The information stored within Beacon appliance is leveraged by Juniper Networks UAC, Symantec NAC and Cisco NAC to authenticate endpoints that are not running a client for NAC or 802.1X -- whether they are incapable of doing so, new to the enterprise, or in need of temporary access.
Willem de Haan -- Vice President Security Division -- Westcon Group Europe, commented:
"A comprehensive view of EVERYTHING connected to the network is absolutely critical to manage a proper network & application security. With Great Bay Software we are now able to provide to our European resellers a unique solution for Endpoint discovery, 802.1X implementation and management, MAC authentication -- enabling them to successfully deploy and extend NAC or support them in any Network Security Projects."
"We're especially excited to partner with Westcon Security in support of Great Bay Software's expanding European operations. Westcon's reach and expertise across Europe's many languages and cultures and its existing partnerships with some of Great Bay's alliance partners, such as Juniper, are among the many reasons why we're grateful for the opportunity to partner with them," said Steve Pettit, President of Great Bay Software.
Great Bay software is now available at Westcon Security Belgium -- France -- Germany -- Netherlands -- Italy & United Kingdom.
About Great Bay Software
Great Bay Software, Inc. is a leading software development firm specializing in Enterprise Endpoint discovery, identity, and 802.1X. The company's flagship product, Beacon Endpoint Profiler™, features applications including the enabling and extending of NAC and 802.1X, providing a comprehensive inventory of all network attached endpoints, and supporting Compliance initiatives mandated in today's business climate. For more information on the Beacon system from Great Bay Software, please visit www.greatbaysoftware.com.
About Westcon Group
Westcon Group (Westcon) is a leading distributor of networking and communications technologies. For over 25 years, we have helped both manufacturers and resellers of IT solutions become more successful by offering a highly-targeted product portfolio and an innovative range of services. Westcon specializes in the complex markets of networking, convergence and voice, defense and security, mobility and wireless. We listen to, and focus on, making our customers the most successful they can be. We do that by giving direct access to the products, solutions, software and services that turn existing and prospective end-user customers into satisfied business partners and, ultimately, profitable annuity streams of services and renewals. For more information, visit http://securitypoint.westcon.com.
Contact
Bob Durkee
Great Bay Software, Inc.
+1 603.866.1134
[email protected]


Copyright @ Marketwire
Page: 1
Related Keywords:
Great Bay Software, Office Equipment,Applications,Printers,Security,Networking,Business Issues,Software Development,Authentication,Authentication,Languages,Dynamic Languages,Management,Finance/Accounting,Finance/Accounting,Mac,OS9,OSX,France,Germany,Italy,Marketwire, Inc.,IT (Information Technology),Networking,Security,Software Development,Computer Science,Business,Outdoor Sports,england,
---