Grace Hopper Celebration of Women in Computing Hosts Packed Career Fair With Nearly 2,600 Attendees at the Largest Gathering of Technical Women in the World
Job Opportunities Abundant in Technology, With 98 Organizations Aggressively Recruiting Technical Women at Computing Conference
(November 10, 2011)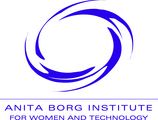 PORTLAND, OR -- (Marketwire) -- 11/10/11 -- The Anita Borg Institute for Women and Technology today announced a successful turnout for its second annual Career Fair at the Grace Hopper Celebration of Women in Computing. The Grace Hopper Celebration Career Fair attracted nearly 100 companies intent on recruiting technical women and was underwritten by the National Security Agency. The world's largest gathering of women in computing in industry, academia, and government, the Grace Hopper Celebration (GHC) is a four-day technical conference designed to bring the research and career interests of women in computing to the forefront. The conference, themed "What If...?" is being held in Portland, Oregon this week November 9-12 at the Oregon Convention Center.
"We debuted the Grace Hopper Celebration Career Fair last year as a new feature of the conference program and it well-surpassed our expectations for success," said Deanna Kosaraju, ABI's vice president of strategic initiatives. "The number of organizations who are actively recruiting technical talent is up by 39 percent this year -- demonstrating that top technical women are in high demand, and technology continues to be an area of job growth. We're very proud that our Career Fair is where companies can tap a group of incredibly talented technical women from around the world, and technical women can connect with potential employers who may have a significant impact on their professional development and career paths."
On Thursday, November 10, conference highlights include:
A keynote address by Sheryl Sandberg, chief operating officer of Facebook;
An SRC poster competition with 24 posters featuring many outstanding technology projects by students participating at the conference; and
A general poster session with 140 posters sponsored by Raytheon, Symantec and Xerox.
"We're very pleased at how the sponsorship for the conference has grown over last year. It is one very important way in which the Anita Borg Institute works with industry and academia to increase the number of technical women contributing to technology innovation," said Telle Whitney, president and CEO, Anita Borg Institute. "For students in particular, the Grace Hopper Celebration gives them visibility into the larger world of job opportunities, and provides important feedback on their development."
The Grace Hopper Celebration features 132 panels, workshops, technical papers, Ph.D. forum, new investigators, technical posters, a track on large scale computing, and "birds of a feather" sessions across ten tracks. GHC sponsors participating in the Career Fair include:
Corporate and Government Sponsors
Platinum Corporate Sponsors: Amazon, Broadcom, CA Technologies, Cisco, Facebook, Google, HP, IBM, Intel, Intuit, Lockheed Martin, Microsoft, and NetApp
Platinum Government Patrons: National Security Agency
Gold Corporate Sponsors: Neustar and Palantir
Silver Corporate Sponsors: a2z, Adobe, American Express, Applied Materials, Autodesk, Barclays Capital, BlackRock, Bloomberg, Credit Suisse, Deutsche Bank, EMC, Expedia, Factset, Goldman Sachs, Juniper Networks, LAB126, Morgan Stanley, Oracle, Pixar, Raytheon, Risk Management Solutions, Salesforce.com, State Farm Insurance, Symantec, Tagged, Thomson Reuters, ThoughtWorks, USAA, Xerox and Yahoo
Bronze Corporate Sponsors: Accenture, Akamai Technologies, Argonne National Laboratory, D.E. Shaw & Co., GE Global Research, Gemalto, Inc., Genworth Financial, Johns Hopkins University Applied Physics Laboratory, KLA-Tencor, Lawrence Berkeley National Laboratory, MIT Lincoln Laboratory, Opera Solutions, Qualcomm, Quora, SAP, Twitter, Inc.
University Representatives
Gold Academic Sponsors: Atlas Institute, Calit2, Georgia Tech, Harvey Mudd College, Hasso Plattner Institute, Oakland University, Oregon State University, Virginia Tech
Silver Academic Sponsors: Carnegie Mellon University Heinz College, Indiana University School of Informatics and Computing, Carnegie Mellon Information Networking Institute, Michigan Tech, NYU, University of Nebraska Omaha, PennState, Seidenberg School of Computer Science and Information Systems, Pace University, Princeton, Regis University College for Professional Studies, Santa Clara University, University of California, Irvine, XSEDE
Bronze Academic Sponsors: Duke University, Embry-Riddle Aeronautical University, Kent State University - School of Digital Sciences, Liberal Arts Colleges Association for Faculty Inclusion, Michigan State University, Northwestern University, Rochester Institute of Technology, University of Pennsylvania, University of Illinois - Department of Computer Science, University of Michigan School of Information, University of Washington and Washington University
Follow the Grace Hopper Celebration on Twitter at @ghc.
Follow the Anita Borg Institute on Twitter at @anitaborg_org.
About the Anita Borg Institute for Women and Technology (ABI)
The Anita Borg Institute provides resources and programs to help industry, academia, and government recruit, retain, and develop women leaders in high-tech fields, resulting in higher levels of technological innovation. Our programs serve high-tech women by creating a community and providing tools to help them develop their careers. ABI is a not-for-profit 501(c) 3 charitable organization. ABI partners include: Google, HP, Microsoft, CA Technologies, Cisco, Facebook, First Republic Bank, IBM, Intel, Intuit, Lockheed Martin, Marvell, National Science Foundation, National Security Agency, NetApp, SAP, Symantec, Thomson Reuters, Wilson Sonsini Goodrich & Rosati, Amazon, Broadcom, Motorola Foundation, Raytheon, Salesforce, and Yahoo! For more information, visit www.anitaborg.org.
Add to Digg Bookmark with del.icio.us Add to Newsvine
Media Contact
Anita Borg Institute
Jerri Barrett
650-857-6095
Email Contact


Copyright @ Marketwire
Page: 1
Related Keywords:
Grace Hopper, Anita Borg, Technical Women, Women in technology, Insurance,Security,Networking,Internet,Security,Management,CEO/CFO,Marketwire, Inc., ,HP,Financial,Physics,Computer Science,Science,Women,
---