Government Security News Names TextKey Best Intrusion Prevention Solution
Patent-Pending Technology Uses Cell Phone "Fingerprint" to Authenticate Users
(November 22, 2011)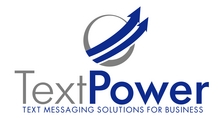 SAN JUAN CAPISTRANO, CA -- (Marketwire) -- 11/22/11 -- TextPower, a leader in innovative text messaging software solutions for enterprises, was awarded the "Best Intrusion Detection/Prevention Solution" in the 2011 Government Security News (GSN) Homeland Security awards competition. The company's TextKey™ authentication service impressed the judges with patent-pending technology that uses a cell phone's unique identifier -- its "fingerprint" -- to authenticate a web site user.
"This prestigious award is an unequivocal validation of TextKey™ because it is voted on by experts in the military, government and security industry. We are honored to receive it," said Scott Goldman, CEO of TextPower. "In the constant battle between security and convenience, convenience always wins, so we designed TextKey™ to be both highly secure and the most convenient authentication mechanism available. Users simply text the authentication code to our cloud-based system from their cell phone and we handle the rest."
TextKey™ was developed as a way to provide any size business with a highly secure and easy-to-implement web site security process that is simple to use. TextKey™ replaces security fobs, tokens, USB keys and smart cards by using the cell phone that every business user is already carrying; every cell phone in the world has a unique device identifier making it the equivalent of a fingerprint when sending a message.
The entire system is cloud-based and doesn't require any additional equipment, outsourcing or remote hosting. As a result, any enterprise interested in protecting its web site from hackers, thieves or discontented employees can now provide more secure authentication than even Fortune 500 companies that use complex and expensive security key fob systems -- and at a fraction of the expense.
The patent-pending technology works by displaying a one-time authentication code on a web page after a user has successfully entered their ID and password. That code must then be sent from the one phone in the world that carries that user's "fingerprint" in order to complete access to the site. Unless the correct code is sent from that specific cell phone, entry to the web site is blocked. In addition, if the code is sent from an unauthorized phone, TextKey™ captures the phone number, which can then be used to pursue and prosecute the intruder.
Being cloud-based, the service can be quickly implemented for any size or type of web site and is completely scalable from one to one million users. Companies securing their sites with TextKey™ pay only a small monthly fee for each user.
For more information about TextKey™, visit www.FobKiller.com, send a blank email to FobKiller@TextPower.com or text "FobKiller" to 81888. The complete story about the GSN Homeland Security Award, including stories about the notable winners in other categories, can be found at http://bit.ly/sLarFP
About TextPower, Inc.
TextPower, Inc. is a Southern California-based company providing business solutions to a variety of industries worldwide using text messaging (SMS). Enterprises of all sizes use its simple web-based applications and sophisticated development interfaces (both API and SOAP) to send real-time updates, emergency alerts and two-way communications to customers, students and employees.
TextPower's infrastructure employs mission-critical redundancy and avalanche-level throughput for the industry's highest reliability, and connectivity to virtually every cell phone user in the United States. Visit www.TextPower.com, email Info@TextPower.com or call 818.222.8600 for more information.
Add to Digg Bookmark with del.icio.us Add to Newsvine
For more information contact:

Lisa Fields
TextPower, Inc.
818-222-8600 x91
Email Contact

Dan Chmielewski
Madison Alexander PR
714-832-8716
Email Contact


Copyright @ Marketwire
Page: 1
Related Keywords:
TextPower, Inc., Internet, Digital Media Software, Communications, Web, Cell phone, Applications, Security, EMail, USA, Marketwire, Inc., , Communications Technology, Internet Technology, Business, Web-Based Applications, Email, Other,
---