Goose Island Beer Co Upgrades to Sage ERP MAS 200 to Reduce Purchasing and Production Costs
(February 08, 2012)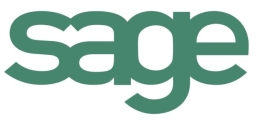 CHICAGO, IL -- (Marketwire) -- 02/08/12 -- Sage North America announced today that Goose Island Beer Co has recently upgraded its accounting software to Sage ERP MAS 200 (soon to become Sage 100 Advanced ERP) after expanding their warehouse and brewing operations. Sage ERP MAS 200 has helped the brewery achieve a level of accuracy they had never thought possible before upgrading, proving the software to be a powerful and vital tool to Goose Island's business enterprise needs.
Goose Island's internal organizational structure has evolved over the years as it produced new business entities, such as a second brewery and a handcrafted soda company. As the company continued to grow, so did their software needs. Sage ERP MAS 200's multi-company capabilities efficiently support each entity separately, while being able to easily access common information as needed. The software also allows Goose Island to analyze business units separately or combined to provide a picture of the health of the whole organization.
"We design a lot of sales analysis reports to show product sales by market," said Tony Flores, controller for Goose Island Beer Co. "We can look at the seasonal sales of different beers, what states they're selling in, or how many cases were sold in a certain area. The software gives us a lot of flexibility to see our data from different angles."
One of the most significant aspects of Sage ERP MAS 200 for Goose Island is the Material Requirements Planning module (MRP). Chris Anderson, supply chain manager at Goose Island Beer Co, decided to employ the module to boost purchasing efficiency and perfect their production planning process.
"We run the MRP report once a week and make our purchasing, production, and scheduling decisions based on the information it provides," Anderson said. "Before MRP, I used a series of spreadsheets to get similar information. By eliminating the maintenance of spreadsheets, I've cut the time I spend on the process in half. The MRP capabilities of Sage ERP MAS 200 are very powerful."
With the Bill of Materials module, the brewers at Goose Island were able to significantly improve their beer production process. Sage ERP MAS 200 stores all of their recipes in a single database and allows the controller to utilize multiple units of measure, including keg, barrel, case and bottle.
Since using Sage ERP MAS 200, Goose Island brewers are now able to calculate their costs out to the sixth decimal place. Such precision in calculation has allowed for various ingredients that may be used in small amounts to produce large batches of beer to still be accounted for in minute quantities when calculating the cost-per-bottle.
"That fine precision ensures our costs stay highly accurate during production," Flores said. "While rounding might result in a variance of only a few pennies, when you multiply that by tens of thousands of bottles, it becomes significant."
Goose Island anticipates no slowing down in the future; if its current growth continues as projected, it plans to migrate to a more advanced solution in the Sage ERP portfolio, like Sage ERP MAS 500 (soon to become Sage 500 ERP) or Sage ERP X3, within the coming years. "Sage provides a growth path for us that gives us no reason to switch to a different provider," commented Flores.
"A strength of the Sage ERP product portfolio is our ability to provide our customers a range of solutions that allows them to continue working with Sage as they grow," said Erik Kaas, VP of Product Management for Sage ERP. "Sage ERP supports businesses as their needs evolve. Being able to use solutions from a single vendor, customers are able to minimize migration costs when they outgrow their system. Those that upgrade within the Sage ERP portfolio can also leverage their investment in training, as many of the complementary solutions such as Sage CRM, Sage Payments, and Sage Payroll are shared and therefore will provide a common customer experience regardless of the ERP solution."
About Sage
Sage is a leading global supplier of business management software and services for small and midsized businesses. The Sage Group plc, formed in 1981, was floated on the London Stock Exchange in 1989 and now employs more than 12,300 people and supports more than 6 million customers worldwide. For more information about Sage in North America, please visit the company website at www.SageNorthAmerica.com. Follow Sage North America on Facebook, www.Facebook.com/SageNorthAmerica, and Twitter, http://twitter.com/sagenamerica.
Press Contact:
Melody Chalaban
Sage
949-754-3503
[email protected]


Copyright @ Marketwire
Page: 1
Related Keywords:
ERP, enterprise resource planning, manufacturing, beverage, beer, accounting, Manufacturing,Sales,Manufacturing/Production,CRM - Customer Relationship Management,Manufacturing,Sales & Marketing,Database,Business Issues,Management,Finance/Accounting,Sales,Finance/Accounting,Sales,Marketwire, ,Business,
---