'Google Drawings' Pioneer Anthony Glenning Joins Nitro Board of Directors
(April 30, 2012)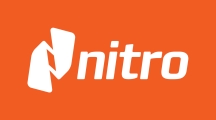 SAN FRANCISCO, CA -- (Marketwire) -- 04/30/12 -- Nitro, creator of intuitive solutions that enable people to work smarter with digital documents, is pleased to announce that Anthony Glenning, Investment Director of Starfish Ventures and pioneer of Google Drawings, has been appointed to the company's Board of Directors. Glenning, who previously served as CEO of Tonic Systems, creators of presentation software tools -- before selling the company to Google -- brings 14 years of entrepreneurship and experience to the Nitro Board.
"I'm very excited to be joining Nitro's board, and am looking forward to the opportunities that lay ahead for the Company in 2012 and beyond," said Glenning. "Nitro is bringing innovation to the future of work and new ideas to business collaboration. I hope to contribute my knowledge of business productivity solutions and advising startups to the dynamic Nitro team at a key time for the company's growth."
"We're thrilled to have Tony join the board. His experience as both an entrepreneur and an advisor falls perfectly in line with our vision to revolutionize the way people collaborate and work with digital documents," said Sam Chandler, Founder and CEO of Nitro.
The appointment follows Nitro's recent $3.5 million investment announcement, funded by Starfish ventures, and reflects the company's plans to drive aggressive product innovation and recruitment in 2012.
In his current role as Investment Director at Starfish, Anthony serves as the director for a number of Silicon Valley and Australian startups specializing in information technology. Prior to joining Starfish in 2010, Anthony served as Founder and CEO of Tonic Systems, developers of software for creating and managing presentations online. Tonic Systems was acquired by Google in 2007, where Anthony worked for the next 2 years within the Google Docs team to develop Google Drawings. Prior to Tonic, Anthony served as founding, non-executive director of Cameron Systems, a company providing software solutions to financial businesses, as a management consultant specializing in high-risk, high reward decision analysis at Strategic Decisions Group, and a staff software engineer at Sun Microsystems.
About Nitro
Nitro empowers people to work smarter by building solutions that work the way they work. Australian-founded and headquartered in San Francisco, California, Nitro injects innovation and instinct into digital document workflows, enabling collaboration and productivity anywhere and everywhere.
Add to Digg Bookmark with del.icio.us Add to Newsvine
Nick Chandler
Nitro
nick.chandler@nitropdf.com

Allie Rosenberg
Atomic PR
allie.rosenberg@atomicpr.com


Copyright @ Marketwire
Page: 1
Related Keywords:
Nitro, Internet, Management, CEO/CFO, Pro AV, Management, Presentors, Business, Business Issues, Presentation, People, Marketwire, , IT (Information Technology), Financial, Computer Science, Engineering, Business,
---