Gobza.com Comes to Louisiana
(May 28, 2012)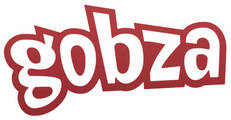 SHREVEPORT, LA -- (Marketwire) -- 05/28/12 -- A new technology based advertising medium is now in pre-launch phase in Shreveport and other U.S. cities.
Mike Johnson of the Louisiana College Pressler College of Law met with Tim Dillard, the "Chief Gobzavangelist" of Gobza. Mike was impressed enough to ask Tim to speak to the Louisiana College of Law Board of Directors.
The College of Law signed on for this revolutionary new technology that helps all non-profits raise money at no cost, businesses advertise risk free and consumers get what they want, when they want it for less. Gobza's patent pending process is part of an innovative new advertising and purchasing medium that is available for all businesses, non-profits and shoppers for free.
"We loved it!" said Cathy Slack, owner of Southern Design Lighting Gallery, located in the Design Center on Fern Loop in Shreveport. "We literally never pay Gobza Dot Com a dime and are able to advertise to our customers around the clock."
Gobza.com, with offices in Dallas and Houston, will launch sales in Shreveport and other cities this summer. Currently, Gobza has been enrolling churches, non-profits, individuals and businesses ranging from the smallest local businesses to Fortune 100 Sysco, based in Houston, Texas. Sysco plans to initially offer Gobza to its customers in their Central Texas division, a division that stretches from Waco, Texas to the border town of Laredo, including both San Antonio and Austin.
"This is total breakthrough stuff," said Sysco Central Texas Business Services & Solutions Director Michelle Anderson. "Our mission is to bring to our customers exceptional products and services that will allow them to grow their business. Gobza will be a great no risk advertising resource for our customers. We've met with Gobza and have some very valuable relationships already involved, including one of the larger Mexican Restaurant Chains in San Antonio. We are excited to be part of Gobza. It is truly revolutionary."
Lisa Babin, President of the Louisiana Sports Hall of Fame, said, "We saw it and loved it immediately. It works just like Twitter and Facebook. In fact if you go to our website right now, you'll see the Gobza icon on our front page. Just click the link the same way you would the Twitter and Facebook icon. The difference is we skip the part where people become our friends and followers and go right to generating revenue! Who wouldn't love that?"
With Gobza, no one changes what they are buying. No one changes what they are selling. And everyone participates in connecting buyers and sellers through a revolutionary, patent pending technology that results from viral passage of a trackable GobzaLink™. All businesses, non-profits and shoppers sign up for free.
Gobza.com is a subsidiary of Tops Global, Inc., with principal offices at One Riverway, Suite 1700, Houston, Texas 77056. It is the world's first, patent pending totally risk free advertising medium, allowing all businesses to compete for premium positioning on a 24/7 basis. Businesses compete for customers not by paying Gobza.com the most money, but by offering the best values to the consumer.
Add to Digg Bookmark with del.icio.us Add to Newsvine
Chris Dillard
[email protected]
214-546-1738


Copyright @ Marketwire
Page: 1
Related Keywords:
Gobza.com, USA, Marketwire, Inc., , Sports, Business Services, Business, Sports, Other,
---