GoTV Selects Ad Infuse to Launch Its Mobile Advertising Offerings Across Multi-Platform Media Network
Ad Infuse Leads in Mobile Video Advertising With GoTV Partnership
(September 10, 2008)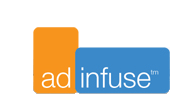 SAN FRANCISCO, CA -- (Marketwire) -- 09/10/08 -- CTIA -- Ad Infuse, a leader in delivering highly personalized mobile ad experiences, today announced that GoTV Networks™, the first and largest multi-platform new media network, selected Ad Infuse as its mobile advertising network. Through this partnership, GoTV™'s multi-platform mobile network will be ad-enabled and will offer cross-carrier, cross-platform mobile video advertising options, giving advertisers unique access to GoTV's extensive viewing audience. Ad Infuse's ad network will serve optimized multimedia advertisements that seamlessly integrate with GoTV's premium mobile video content, including its cutting-edge music offerings, to create an engaging, high-quality user experience.
GoTV is the leader in mobile music programming with the most music channels in the U.S. mobile marketplace, ranking in the top 10 of all music channels available from U.S. carriers. Ad Infuse's adInMotion(TM) platform will be utilized to dynamically insert mobile pre- and post-roll video advertisements in real-time into active video sessions. By serving all video advertisements through the adInMotion platform, GoTV will be able to provide personalized advertisements seamlessly to its viewers, while providing its signature multi-platform content and programming. Ad Infuse plans to service more than 10 million users per month through GoTV's inventory, making Ad Infuse one of the largest mobile video ad networks in the industry.
GoTV's distribution breadth and enabling technologies enable syndication of original and branded partner content to its mobile and broadband audiences. The company's distribution footprint includes direct relationships with U.S. carriers, which accounts for 90 percent of the 256 million subscribers in the U.S. across most mobile devices (Source: Q1 2008 CTIA and Industry Analysts), including Alltel, AT&T, Sprint (including Boost and Nextel), Verizon Wireless and Virgin Mobile. GoTV Productions™, the company's wholly-owned production studio, develops more than 200 shows segments per month, and partners with leading advertising and brand partners to create critically-acclaimed original programming for broadband and mobile platforms through a family of music and news channels, interviews and exclusive behind-the-scenes footage.
"As consumption of mobile video continues to gain momentum, the user experience is paramount to its wide adoption in the marketplace," said Thomas N. Ellsworth, CEO of GoTV Networks. "Our partnership with Ad Infuse is the perfect fusion of premium video content and high-quality, relevant brand advertising that creates a seamless user experience for our viewing audience. Coupled with the development of our iPhone music applications, GoTV is continuing its leadership in the mobile market."
"Consumer demand for mobile content is high, and we are seeing this same demand from advertisers looking to reach consumers in innovative ways, utilizing all that the mobile web and devices have to offer," said Brian Cowley, president and CEO of Ad Infuse. "By working with Ad Infuse, GoTV will fully leverage the power of GoTV's mobile video experience to engage consumers, and create unique opportunities for advertisers to reach across GoTV's broad network and premium mobile content."
About Ad Infuse
Ad Infuse is leading the industry in personalized mobile advertising solutions. With a technology platform that delivers relevant advertising experiences targeted to each mobile subscriber, Ad Infuse is replacing mass communications with a direct, brand-to-consumer relationship. Uniting carriers, brands, content providers and consumers, Ad Infuse is creating a marketplace for mainstream mobile media consumption. For carriers, Ad Infuse offers an ad-serving technology solution architected to protect consumer privacy and to deliver a blend of ad-supported and subscription-based premium content. For brands, Ad Infuse redefines advertising with truly dynamic ad insertion, allowing marketers to personalize their message and build a direct, high-impact relationship with the consumer. For content providers, Ad Infuse offers a path to mobile syndication supported by a balanced combination of subscription and ad-supported revenue. For consumers, Ad Infuse reveals all the possibilities that the mobile Web has to offer -- from intriguing user-generated content and games, to the latest in news stories and pop culture videos.
For more information about Ad Infuse, please visit www.adinfuse.com or call 415.315.3400.
About GoTV Networks
GoTV Networks (www.gotvnetworks.com) is the first and largest multi-platform new media network. GoTV's studio (GoTV Productions) produces and syndicates original and partner programming through the company's mobile and broadband technologies to the widest distribution network in the U.S. GoTV's content is accessible online through multiple video websites and portals. Mobile access includes streaming and on-demand services on a broad range of wireless devices through Alltel, AT&T, Sprint (including Boost and Nextel), Verizon Wireless and Virgin Mobile. The company is headquartered in Sherman Oaks, California with regional offices in Seattle, Kansas City and Atlanta.
GoTV Networks, GoTV and GoTV Productions are trademarks or registered trademarks of GoTV Networks, Inc. All other trademarks are the property of their respective owners.
Ad Infuse Media Contacts:
Ronjini Mukhopadhyay or Angela Lestar
Schwartz Communications
415-512-0770
adinfuse@schwartz-pr.com

GoTV Networks Media Contact:
Mario Martin
GoTV Networks
818-933-2139
pr@gotvnetworks.com


Copyright @ Marketwire
Page: 1
Related Keywords:
Ad Infuse, Broadcast, Streaming, Prosumer/Consumer, Programming, Authoring/Programming, Streaming/Webcast, Mobile Video, USA, Marketwire, Apple Computer, Music, Internet Technology, Family, Other,
---