Gnip Expands Partnership With Automattic to Increase WordPress Data Coverage
New Premium Content and Engagement Data Available to the Market for the First Time
(January 17, 2012)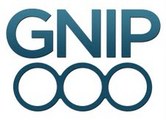 BOULDER, CO -- (Marketwire) -- 01/17/12 -- Gnip, Inc. (http://gnip.com), the leading provider of public social media data for enterprise applications, today announced an expansion in its partnership with Automattic, increasing access to blog post, comment, and engagement data. The two companies formed a premium partnership to make Gnip the first authorized reseller of firehose access to public data from WordPress.com, Jetpack-powered WordPress.org, and IntenseDebate.
"There are well over a million blog posts and comments published every day on WordPress.com and our network of publisher services," said Toni Schneider, CEO of Automattic. "I'm excited that this data will now be available in realtime on Gnip's thriving data platform."
Building on the firehose access it currently offers to WordPress.com blog posts and comments, Gnip will expand its content streams to include blog posts and comments from Jetpack-powered WordPress.org sites, along with blog comments from IntenseDebate. Additionally, the company will introduce a firehose engagement stream that includes all public "like" action data from both WordPress.com and Intense Debate. This new stream will provide a source for intensity of opinion, representing a signal of overall agreement with blog posts and comments.
"Clients look to Radian6 for unique and valuable data in our platform," said Rob Begg, VP Marketing of Radian6. "This new data from Automattic is a big addition and a testament to Gnip's commitment to drive the social data economy forward. This is an important source to add to the social data mix, one that we know our customers will take full advantage of."
"Automattic has been a valued Gnip partner for over two-and-a-half years and we are pleased to further our relationship," said Chris Moody, President and COO of Gnip. "At Gnip, we recognize that different businesses need different data sets and we work constantly to provide the most robust range of data sources designed to meet these needs. With tens of millions of WordPress sites worldwide, Automattic is a unique data source that provides rich content and deep insight."
As with all Gnip data streams, the Automattic data streams contain only public conversations and come equipped with Gnip's standard metadata enrichments including format normalization and URL expansion. A variety of Automattic content and engagement data packages are currently available. Contact [email protected] to learn more.
About Gnip
Founded in 2008, Gnip developed the first enterprise-grade platform to reliably deliver the billions of public realtime social media activities that power our customers' businesses every day. Gnip provides access to public data from over 100 realtime social media data streams from dozens of social media sources, including Twitter, Facebook, YouTube, WordPress and more. Today, we deliver our data, ready-to-use, in the protocol of each customer's choice. We apply data enrichments including URL expansion, language detection, Klout Scores, and more to augment the raw data, making it even more valuable for our customers. For more information, call 888.777.7405 or visit http://gnip.com.
Copyright @ Marketwire
Page: 1
Related Keywords:
Gnip, Inc. , Applications, Sales & Marketing, Productivity Applications, Software Development, Other Applications, Marketwire, Inc., , IT (Information Technology), Enterprise Applications,
---