Glowpoint and Utelogy Team Up to Provide Cloud-Based Control Panel for Broadcasters
Companies to Exhibit Software-Based, Audio-Visual Remote Management at 2010 NAB Show
(April 12, 2010)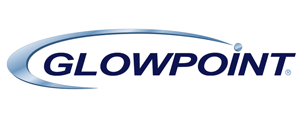 HILLSIDE, NJ -- (Marketwire) -- 04/12/10 -- Glowpoint, Inc. (OTCBB: GLOW), a carrier-grade provider of managed services for telepresence and video conferencing, and Utelogy, Inc., a provider of network and cloud-hosted, audio-visual control and management solutions for video conferencing and audio-visual equipment for conference rooms, classrooms, and broadcast environments, today announced a partnership to deliver a software-based control panel that enables head-end broadcast studios to remotely control audio-visual devices and cameras, located in remote locations, via Glowpoint's hosted broadcast services.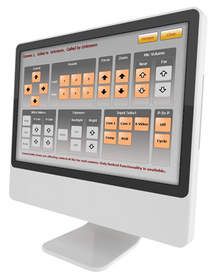 As a component of Glowpoint's "Remote-Cam HD" solution announced earlier this month, the cloud-based control panel delivers a single, easy-to-use software or web-based interface that can be accessed through the Glowpoint user portal and is compatible with any PC or MAC. With the control panel, broadcasters and other clients can remotely control and manage fixed or mobile peripherals such as: broadcast high-definition codecs, switches, external cameras, lighting, and other audio-visual equipment. Additionally, customers can control all of the components necessary to capture live content, with one-touch access to Glowpoint's 24/7 VNOC help desk, and overall suite of services, to ensure optimal 365x24 broadcast operations support.
Glowpoint Vice President of Marketing Jonathan Brust said, "This partnership brings together Utelogy's innovative control and management technology with Glowpoint's 'cloud-based,' hosted infrastructure to empower broadcasters with the tools and services necessary for flexible head-end control and management. This broadcast solution provides greater control for our customers over remote field equipment, and it eliminates the need for them to invest in, and support, additional technologies. Glowpoint is pleased to bring another 'first' to the broadcast industry, and we are already seeing a positive response from our clients."
Utelogy President and Co-Founder Scott McGarrigle said, "We are excited to have integrated our control and management software into the Glowpoint services architecture. Glowpoint's managed, global infrastructure proved necessary for the shared achievement of a remote audio-visual control service, delivered through a cloud-based solution, for broadcast clients."
Visit Glowpoint's booth (#SU7504) at the 2010 NAB Show, at the Las Vegas Convention Center between April 12 and 15, to see this solution in action.
About Glowpoint Broadcast Solutions
Glowpoint provides IP-based, broadcast solutions for leading sports broadcasters, sports leagues, news outlets, cable stations, and collegiate conferences. Glowpoint's "always-on" VNOC support and exclusive video-network exchange reduce transport costs and program operations by up to 80 percent, as compared to traditional satellite feeds and associated operations. In addition, Glowpoint provides real-time communications, almost always delivered two-up for live broadcasts, by enabling ultra-clean, HD- and SD-interactive broadcasts -- made possible with Glowpoint's proactively maintained flexible solutions. In addition to major broadcast events, such as the professional football and basketball drafts, Glowpoint provides broadcast services to a variety of clients, such as Comcast's Mountain West Sports Network, in addition to other leading television networks.
Links
About Glowpoint
Glowpoint, Inc. (OTCBB: GLOW) provides carrier-grade, managed telepresence and video communications services. Glowpoint's suite of robust telepresence and video conferencing solutions empowers enterprises to communicate with each other over disparate networks and technology platforms. Glowpoint supports thousands of video communications systems in more than 35 countries with its 24/7 video management services. Glowpoint also powers major broadcasters, Fortune 500 companies, as well as global carriers and video equipment manufacturers -- and their customers -- worldwide. To learn more, visit http://www.glowpoint.com.
About Utelogy
Utelogy, Inc. provides network and cloud hosted audio visual control and management solutions for video conferencing, and audio visual equipment in conference rooms, classrooms and broadcast environments. Utelogy's AV control and management solutions provide inexpensive, IT friendly control without the need for expensive, proprietary hardware or custom programming. Utelogy controls and manages thousands of pieces of equipment in a variety of education, commercial and broadcast environments worldwide. To learn more, visit http://www.utelogy.com
Image Available: http://www2.marketwire.com/mw/frame_mw?attachid=1221223

MEDIA CONTACT:

Jonathan Brust
Glowpoint, Inc.
(312) 235-3888, ext. 2052
Email Contact
www.glowpoint.com


Copyright @ Marketwire
Page: 1
Related Keywords:
broadcast,Office Equipment,Help-Desk,Sales & Marketing,Education,Computer Technology,Business Issues,Hardware,Mobile Devices,Management,Broadcast,Pro AV,Management,Management,Computers/Peripherals,Programming,Network (LAN),Authoring/Programming,Broadcast Technology,Broadcast,Hardware,Software,Mac,OS9,OSX,Marketwire, Inc.,National Association of Broadcasters,Management Services,Television,Sports,Basketball,Other,
---