GlobalLogic Partners With Fluid Inc. on Digital Shopping Innovation
Collaboration Key in Developing Award-Winning Product Customization Retail Platform
(October 25, 2011)
SAN JOSE, CA -- (Marketwire) -- 10/25/11 -- GlobalLogic, Inc., a leader in software R&D services, today announced that digital shopping innovator Fluid Inc. has successfully partnered with GlobalLogic to develop and implement shopper-centric e-commerce solutions. Collaborating with Fluid's in-house team, GlobalLogic helped develop key components of the Fluid Retail Platform, which offers dynamic imaging, product configuration and customization, and social commerce solutions to help retailers deliver life-like shopping experiences online.
"Since this was our first offshore development effort, we were very selective when choosing a partner. We looked for a partner who offered much more than a simple technical background, and found that the perspective and creative nature of the GlobalLogic team are a perfect match for us," noted Andrew Guldman, VP of Product Engineering at Fluid. "With its laser focus on designing and executing innovative outcomes, GlobalLogic has successfully helped us expand our core product offering globally, and together we are transforming the digital shopping experience."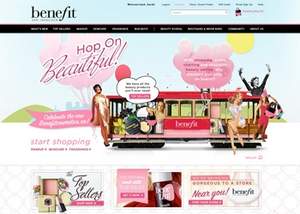 Working collaboratively with the in-house Fluid team, GlobalLogic expanded the company's product offering to deliver new digital shopping experiences that replicate real-life shopping. To date, GlobalLogic has helped develop three products: Fluid Experience, Fluid Configure and Fluid Social.
Fluid Experience: Using object-oriented Java development, GlobalLogic created extensive dynamic imaging views of online retail products. As a result, digital shoppers can operate four types of zoom, rotate products 360 degrees, change product colors, and interact with products as they would in an in-person retail setting.
Fluid Configure: To compete effectively, Fluid's customers needed the ability to offer fully-customizable products via their e-commerce sites. GlobalLogic utilized the NVIDIA Reality Server 3D modeling platform to deliver a solution that provides extensive customization options and instantly updated, photo-real examples of the shopper's product design. The solution is currently in use by Reebok and Vans.
Fluid Social: To make the digital shopping experience more social, GlobalLogic collaborated with Fluid to develop Fluid Socialize, a social commerce platform that includes Fan Shop and Chat. Fan Shop is an easily-updated storefront that allows a brand's Facebook fans to shop a selection of items. Chat allows digital shoppers to share opinions with friends at the point of decision. Both tools allow retailers to recreate the social aspects of in-person shopping, thereby helping to increase brand visibility and drive transactions.
"Fluid is a showcase client for GlobalLogic as it exemplifies our unique ability to 'connect the dots' for our customers -- from ideation through development -- to drive innovation where the end result is greater than the sum of the parts," commented Shashank Samant, President, GlobalLogic. "What began as a simple project has grown into an ongoing partnership in which GlobalLogic and Fluid work side by side to co-create market-changing products that advance the e-commerce industry."
For more about the Fluid and GlobalLogic partnership, you can see the full case study on the GlobalLogic website at http://www.globallogic.com/PDF/GlobalLogic_Fluid_Cloud_ecommerce_retail_case_study.pdf.
About Fluid: Digital Shopping Innovation
Fluid creates engaging customer experiences that drive conversion, satisfaction and brand loyalty. Fluid delivers these results though custom agency engagements and the Fluid Retail Platform. Founded in 1998 and with offices in San Francisco, Chicago, and New York, Fluid's customers range from mass-market retailers to luxury goods manufacturers, and include top brands such as: Benefit, Diapers.com, Nine West, Reebok, Sears, The North Face, and Vans. For more information, visit www.fluid.com, and follow us on Twitter @Fluid or Facebook Fluid, Inc.
About GlobalLogic
GlobalLogic, home to nearly 6,000 people, delivers R&D services to leading technology-enabled organizations. Since 2001, we have remained relentlessly focused on delivering innovative products, services and experiences. We work with both start-ups and technology giants, including 80% of the top global technology brands, to design and build innovative products that provide a competitive edge. With innovation hubs and design studios around the world, GlobalLogic delivers the broad range of technology design and engineering skills needed to help our clients stay ahead. The company is connected globally by its award-winning "Velocity" innovation platform, and its teams thrive on Agile collaboration. Backed by Sequoia Capital, Goldman Sachs, NEA, Draper Atlantic/New Atlantic Ventures, and WestBridge Capital, GlobalLogic is headquartered in the U.S. and has global offices in Argentina, China, Germany, India, Israel, Ukraine and the United Kingdom. For more information, visit: www.globallogic.com.
GlobalLogic is a trademark of GlobalLogic. All other brands, products or service names are or may be trademarks or service marks of their respective owners.
Image Available: http://www2.marketwire.com/mw/frame_mw?attachid=1776737

Add to Digg Bookmark with del.icio.us Add to Newsvine
Copyright @ Marketwire
Page: 1
Related Keywords:
Outsourced Product Development, Offshore R&D, GlobalLogic, software development, Germany,USA,India,China,Israel,Argentina,Marketwire, Inc., ,Computer Science,china,india,england,Other,
---