Global Poll Shows 53% of the World Is "Happy" -- But What About the U.S.?
"Happiness" Refuses to Be Subdued by Economic Gloom According to New Study by TRiG and the Global Network of WIN International Pollsters
(March 27, 2012)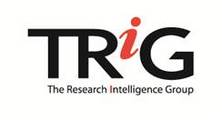 FORT WASHINGTON, PA -- (Marketwire) -- 03/27/12 -- Despite global economic gloominess, 53 percent of the world is "happy" while 13 percent of global population reports to be unhappy. These findings are the result of the "Annual Global Barometer on Hope and Despair," a poll conducted by The Research Intelligence Group (TRiG) and its global network of WIN International pollster partners in 58 countries.
When asked "Are you happy or unhappy," respondents of the global poll had a net happiness of 40 percent, showing that the "happy" outnumbered the "unhappy" by 40 percentage points. The United States was less happy compared to the global average, with a net happiness of 33 percent. Other countries of note included Germany at 68 percent, Brazil at 63 percent, Canada at 47 percent and Japan at 47 percent. Lower on the happiness scale included Italy at 25 percent and China at 25 percent.
"It is interesting to note that 42 percent of countries that report that they are 'gloomy' about their economic prospects in 2012 say they are on the whole 'happy,'" said Bruce Shandler, CEO of TRiG. "While economic gloominess doesn't seem to have a direct impact on a feeling of 'happiness,' the poll does point to some interesting characteristics that may impact a person's happiness, including income, age, employment, beliefs and even culture."
Overall, the poll finds:
53 percent of the world says they feel "happy"
31 percent of the world says they are "neither happy nor unhappy"
13 percent of the world says they are "unhappy"
3 percent did not respond
In the United States, the poll found a greater percentage of "unhappy" people:
53 percent of the U.S. said they feel "happy"
26 percent of the U.S. said they feel "neither happy nor unhappy"
20 percent of the U.S. said they feel "unhappy"
1 percent did not respond
The study also points to some key indicators that impact the feeling of happiness, including:
Relative status may buy happiness - The poll findings show that it's not necessarily the amount of money you have, but the relative status which you enjoy in your society that makes you feel happy. Overall, those who have the most (top 20 percent in terms of earnings) report being happy more so than those in the lower economic conditions (net happiness is 51% compared with 27%). But it is important to note that in both conditions, the number of happy people outweighs the unhappy.
Middle age puts stress on happiness - Globally, those people between the ages of 51 and 65 have a lower net happiness at 33 percent compared to those under 30 (net happiness of 44 percent) and over 65 years old (net happiness of 43 percent).
The unemployed and retired are less happy - There is a notable decline in happiness among the unemployed (with a net happiness of 20 percent) and the retired (with a net happiness of 34 percent).
"Belief" seems to earn happiness - Respondents that claimed to have "no religion" have a lower net happiness of 27 percent compared to those with religious beliefs. Net happiness for those with religious beliefs were generally higher, with Catholics at 54 percent, Protestants at 54 percent, Jewish at 50 percent, Muslims at 42 percent and Hindus at 43 percent.
Is there a culture of happiness? Perhaps yes - North America has a net happiness score of 31 percent compared to 50 percent for West Europe as a whole. Africa as a group scored 66 percent and Latin America scored 63 percent.
The WIN International network of opinion pollsters has been tracking economic pain related to fears of labor unrest for 34 years, every year since 1977. This year the question of "happiness" was added to the poll. The results reflect responses from 52,913 interviews in over 58 countries, covering the vast majority of the world population.
For more information on this poll and/or to receive a free copy of the complete report or to discuss another survey with The Research Intelligence Group, please contact Karen Stuth at [email protected].
About TRiG
The Research Intelligence Group is a member of Leger Marketing, the largest independent Canadian-based marketing research company. Leger Marketing and TRiG have maintained their separate identities and independence, which is central to TRiG's core value of providing a specially-selected team of U.S.-based research professionals who have a shared history of bringing their combined experience and knowledge to bear in every research engagement. TRiG's sister organization, Leger Marketing, was founded in 1986 and now has over 600 professionals. Leger provides TRiG with a strong legacy and proud history of world-class professional standards which have continuously earned the prestigious Gold Seal certification from the Marketing Research Industry Association. This legacy of outstanding achievement is foundational to TRiG's mission to provide unparalleled excellence in every aspect of our offering.
For More Information Contact:
Erin Jones
E.S. Jones Public Relations
704.664.2170
Email Contact


Copyright @ Marketwire
Page: 1
Related Keywords:
TRiG, Canada,Africa,Germany,USA,China,Japan,Brazil,Italy,Marketwire, ,Gold,china,Other,
---