Global Hotel Leader Selects Taleo Suite to Power Global Recruitment
Taleo Provides Holistic Talent Management; Includes Performance Management, Learning and Recruiting
(January 23, 2012)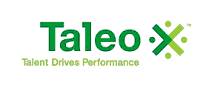 DUBLIN, CA -- (Marketwire) -- 01/23/12 -- Taleo Corporation (NASDAQ: TLEO), the global leader of SaaS-based Talent Management solutions, today announced that Fairmont Raffles Hotels International (FRHI), the parent company of the Fairmont, Raffles and Swissôtel brands, has selected Taleo to support the organization's global recruitment strategy.
Operating more than 100 hotels worldwide, FRHI is a leading hospitality company with plans to increase its global workforce in the coming years to support its growth and development strategy. As a result, FRHI teamed with Taleo to more effectively manage and support its current and future recruitment needs, while also ensuring key fundamentals such as consistency, brand standards, and cost were realized.
Using Taleo to Discover the Right Talent
For FRHI's Senior Vice President of Technology, Vineet Gupta, Taleo will be an essential technology-based HR tool for the company as it expands internationally. "We're investing in this solution to maximize our global recruiting tactics and performance management goals," stated Gupta. "By choosing Taleo, we expect to enhance and grow our most valuable asset -- our colleague base -- and look forward to bringing our distinctive culture and personalized approach to service new markets around the world."
Gupta's organization, along with the respective hotel brands, has started to employ the cloud-based Taleo Talent Management suite, including Taleo's talent acquisition, performance management and learning software. Now the company is better equipped to more effectively engage international candidates and can also broaden its scope to connect with potential colleagues who may have previously flown under the organization's radar.
A Positive Experience with Taleo
FRHI chose Taleo because of its positive experience during the sales process, particularly with its senior leadership, and because of their proven track record in the hospitality sector. Other selection factors included:
Access to Taleo's Knowledge Exchange, which features talent management best practices, metrics, methodologies, and domain expertise from other practitioners and experts.
Taleo's SaaS platform, which is easy to implement, update and maintain around the globe, and which will save FRHI the cost of adding to its own IT infrastructure.
Taleo's social recruiting capabilities will help meet future growth needs by sourcing the next generation of employees via Facebook, Twitter, LinkedIn and other popular social networks.
By using Taleo's talent acquisition software, FRHI can engage more employees in the right markets and with the right skill sets, talents and experience. With Taleo's performance management solution, the company can also drive better results and retain top employees -- a vital advantage in markets where frequent career movement is common.
Taleo's Talent Management suite brings a range of additional benefits including:
A larger pool of candidates and the ability to globally track applicants and candidates in one system.
Career and succession planning to develop the next generation of leaders from external and internal candidates.
Proactive strategies for workforce planning and recruitment.
Increased efficiencies from eliminating many manual recruitment tasks.
Enhancements to employment brand equity by enabling recruiters to more effectively follow up and communicate with applicants throughout the selection process.
About Taleo
Taleo (NASDAQ: TLEO) helps organizations improve the performance of their business by unlocking the power of their people. Taleo is the only company to provide industry leading solutions in every category of Talent Management. Through its cloud-based platform, Taleo optimizes recruiting, performance management, learning and compensation -- and integrates them all so managers have the insights they need to achieve talent intelligence. Customers also plug into Taleo's unique Talent Grid community to harness the power of proven best practices, millions of users, and Taleo-ready partner solutions. From small and medium sized businesses to large enterprises, more than 5,000 organizations rely on Taleo every day to pursue growth, innovation and customer success.
Forward-looking Statements
This release contains forward-looking statements, including statements regarding the demand for and benefits from the use of Taleo's solutions. Any forward-looking statements contained in this press release are based upon Taleo's historical performance and its current plans, estimates and expectations and are not a representation that such plans, estimates, or expectations will be achieved. These forward-looking statements represent Taleo's expectations as of the date of this press release. Subsequent events may cause these expectations to change, and Taleo disclaims any obligation to update the forward-looking statements in the future. These forward-looking statements are subject to known and unknown risks and uncertainties that may cause actual results to differ materially. Further information on potential factors that could affect actual results is included in Part II, Item 1A of Taleo's Quarterly Report on Form 10-Q, as filed with the SEC on November 9, 2011, and in other reports filed by Taleo with the SEC.
About FRHI
FRHI Holdings Limited is a leading global hotel company with over 100 hotels under the Fairmont, Raffles, and Swissôtel brands. The company also manages Fairmont and Raffles branded estates and luxury private residence club properties. For more information or reservations, please call 1-800-441-1414 or visit www.frhi.com.
Copyright @ Marketwire
Page: 1
Related Keywords:
Taleo Corporation, Marketwire, ,Business,Other,
---