Global Art Entertainment Experience TheBlu.com Makes Waves
Innovative Social Entertainment Studio Secures $2M Seed Funding and Teams Up With Academy Award Winners and Digital Creators From Around the World
(January 10, 2012)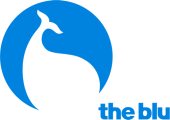 LOS ANGELES, CA -- (Marketwire) -- 01/10/12 -- CES LAS VEGAS -- Wemo Media announced today that the Los Angeles-based studio has secured a seed round of angel investment to capitalize on the momentum of their first title, theBlu, currently in private beta. Inspired by the Oceans, theBlu represents a global movement to create a globally shared art and entertainment experience on the web. TheBlu is a web app for consumers of all ages and is co-created by contributing digital artists and developers from all around the world on the web.
Wemo Media's world-class team is comprised of Academy Award-winning artists, technology innovators, veteran executives from film, games and the web, and renowned marine scientists including: Andy Jones (Academy Award winner, Avatar), Kevin Mack (Academy Award winner, What Dreams May Come), Louie Psihoyos (Academy Award winner, The Cove), Joichi Ito (Director, MIT Media Lab) and Sylvia Earle (Explorer in Residence, National Geographic).
In private beta since October 2011, theBlu continues to garner tremendous momentum. People from over 40 countries are enjoying theBlu, spending hours at a time engaged in the app. "There are a few times in life when art has brought tears to my eyes but this is one," commented David Bonecutter, a beta user from Nevada USA. Director of the MIT Media Lab, Joichi Ito, and advisor to Wemo Media said, "The really interesting thing about theBlu is how it brings together the biology, the activism of conservation, the beauty and the artistic elements as well as the grassroots, participatory social media movement. I'm very excited about the possibilities ahead." TheBlu has been drawing interest from schools and museums globally as an innovative form of education for the arts and sciences and a platform to raise awareness for the world's Oceans. Time's Hero of the Planet and National Geographic Explorer Sylvia Earle stated, "TheBlu is an extraordinary way to enjoy the Oceans and learn about all the individual species that interdependently form our life support system. I am delighted to be part of theBlu and offering my guidance."
TheBlu is the first of many titles that Wemo Media will be releasing through its disruptive media creation platform which welcomes a variety of creatives -- artists, software engineers, animators, composers -- to collaborate from wherever they are in the world. Avatar Academy Award Winner Andy Jones said, "On Avatar I worked with about a hundred artists and animators. TheBlu is the possibility to work with thousands, tens of thousands of artists all over the world." Wemo Media has opened its platform to both professionals and students and is working in collaboration with the MIT Media Lab, USC School of Cinematic Art, Carnegie Mellon's Entertainment Technology Center, Art Institutes and other universities and institutions.
"We are passionate about the enabling power of the social web, we are moved by creations that strike global chords, like Nirvana's 'Nevermind' album and Google Earth, and we are inspired by the great storytellers of our time, like James Cameron and John Lasseter," commented CoFounder and CEO Neville Spiteri. "With our funding we are able to build on the momentum of theBlu and execute on our vision of globally shared media leveraging the collaborative power of the Web. We're just getting started."
You can join theBlu movement by visiting http://www.theblu.com.
About Wemo Media
Wemo Media (http://www.wemomedia.com) is headquartered in Venice, California, with a creative community extending around the world.
Media Contact
Jessica Hasson
Vice President
Social Radius
Email Contact
(310) 739-0344


Copyright @ Marketwire
Page: 1
Related Keywords:
Wemo Media, USA, Marketwire, , Film, Internet Technology, Entertainment, Other,
---