GfK MRI Launches Starch Digital: Syndicated Digital Ad Measurement Service
Delivers Powerful ROI Metrics for Evaluating Digital Print Advertising
(February 06, 2012)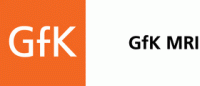 NEW YORK, NY -- (Marketwire) -- 02/06/12 -- Following nine months of interviewing digital magazine readers, GfK MRI today announced the market launch of Starch Digital, a syndicated service to measure the readership and effectiveness of digital advertising in consumer magazines.
For nearly a century, Starch Advertising Research has been the most trusted source of market intelligence about print advertising effectiveness. In May of 2011, Starch began measuring magazine readers of digital publications to build a database of ad effectiveness metrics. To date, Starch has measured consumer recall of and response to more than 33,000 digital ads across nearly 1,700 issues of consumer magazines on Tablets, eReaders and in electronic reproductions, such as Zinio and Coverleaf.
Starch Digital will provide key ROI metrics on a monthly basis, aggregated by platform or medium used (Tablet, eReader, electronic reproduction) for more than 25 magazine genres and 625 advertised product categories. Metrics include:
The percentage of readers who "Noted" a digital advertisement
How well an ad was read ("read any" and "read most" ratings)
Actions taken as a result of reading a digital advertisement (actual purchase, intention to buy, went to website, recommended product, etc.)
Additionally, Starch Digital's survey is designed to customize questions on unique features in each ad. For instance, when a digital ad includes a video or a photo gallery, ad readers are asked if they viewed these features.
"We all know that Tablets and eReaders are changing the game for magazine publishers by adding new readers and giving existing readers a new way to consume magazine content," said Kathi Love, President & CEO of GfK MRI. "However, detailed metrics on how well ads in digital magazines perform with consumers have been lacking. Starch Digital is a strong step forward in providing reliable information for digital magazine advertisers."
Beginning in March, Starch Digital will measure every ad in every issue of approximately forty leading consumer magazines on Tablets, eReaders and in digital reproductions; title-specific data will be available to the marketplace in the Second Quarter of 2012.
About GfK MRI
GfK MRI has a singular goal: to provide the clearest and most detailed view of American consumers -- who they are, what they buy, how they think, and the best ways to reach them. Founded in 1979, GfK MRI is the country's leading provider of magazine audience ratings, multimedia research data and penetrating insights into consumers' behavior and motivations.
When conducting its national Survey of the American Consumer™, GfK MRI interviews approximately 26,000 U.S. adults in their homes each year, asking about their use of media, their consumption of more than 6,000 products in 550 categories, their lifestyles and their attitudes. Because these interviews are structured as an area probability study, the results are projectable to the entire U.S. adult population. The Survey also serves as a foundation for an array of innovative GfK MRI research products that answer the market's need for granular, cross-media and consumer-focused information.
GfK MRI is part of The GfK Group, based in Nuremberg, Germany. GfK is one of the world's largest research companies, with 11,000 GfK experts working to discover new insights about the way people live, think, and shop in over 100 markets, every day. GfK is constantly innovating to use the latest technologies and the smartest methodologies to give its clients the clearest undertanding of the most important people in the world: their customers. In 2012, GfK's sales amounted to EUR 1.29 billion.
For further information on GfK MRI, visit our Web site: www.gfkmri.com. And, follow us on Facebook (www.facebook.com/GfKMRI) and Twitter (www.twitter.com/GfKMRINews).
Add to Digg Bookmark with del.icio.us Add to Newsvine
CONTACTS:
Anne Marie Kelly
EVP, Marketing and Strategic Planning
GfK MRI
212-884-9204
Email Contact

Steve Ellwanger
Press Counsel Group
203-856-8303
Email Contact


Copyright @ Marketwire
Page: 1
Related Keywords:
digital ad measurement, digital advertising, digital ads, ereader ads, tablet ads, digital magazines, Germany, USA, Marketwire, , Medical Technology, Internet Technology, Adults,
---