Genius Case(TM) for iPad 2 Announced by Enki is Compatible with Apple Smart Cover and Made in America
(March 22, 2011)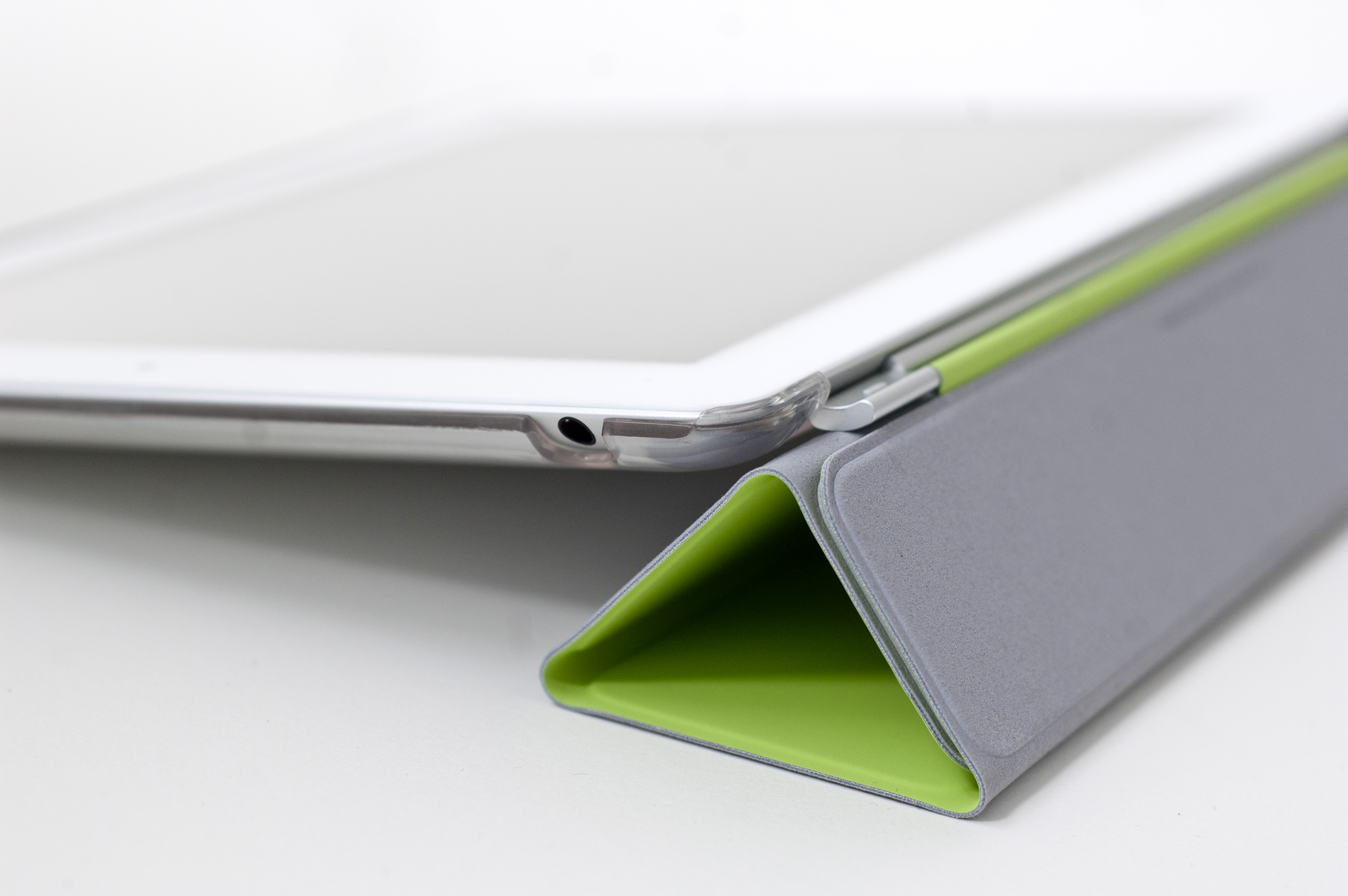 Orlando, FL (PRWEB) March 22, 2011
ENKI Holdings International (ENKI), a Detroit, Michigan based manufacturer of cases and accessories introduced their new Genius Case for iPad 2 that is compatible with the Apple Smart Cover. The sleek polycarbonate hard case provides complete backside protection for the iPad 2 with the Smart Cover installed. The ENKI Genius Case is available now for retail placement for iPad 2 in clear, smoke, blue and pink and is the first hard case made in America designed for the popular new tablet release from Apple. The ENKI Genius Case will be available for online purchase in early Spring.
ENKI is announcing the launch of the Genius Case at the 2011 CTIA Wireless Convention in Orlando, Florida. ENKIs website features their 2011 Spring collection on their website http://www.enkigear.com.
Weve released the Genius Case as one of our most innovative products. We feature cases for Apple iPhone, iPad, Motorola Xoom and Samsung Galaxy Tab, said Richard Jones, VP of Business and Product Development. Our team recognized the need for an iPad 2 case that would work seamlessly with the Apple Smart Cover. We came up with the Genius Case and its a great solution for the new iPad.
With the majority of cases and accessories for smartphones and tablets produced in China, ENKI brings value to retail partners by diversifying their product mix with quality products Made in America. ENKI is also a Minority Business Enterprise.
ENKIs manufacturing facility is in Rochester Hills, Michigan outside of Detroit. ENKI manufactures accessories for iPhone, iPad, smartphones and tablet devices Made in America. With design, engineering and manufacturing in Detroit, ENKI has repurposed automotive know how into producing quality accessories for todays most popular devices.
Detroit has a proud legacy of manufacturing excellence. Our state of the art manufacturing facility is certified for quality and efficiency, said Donald Tinsley, Owner, President and CEO of ENKI. Were able to deliver new products to market faster and at a competitive value because our products are made here not shipped from overseas. Every ENKI product we make is an example of authentic American ingenuity and we stand behind our products with a lifetime replacement warranty that we call our Forever Guarantee.
For more information regarding ENKI visit http://www.enkigear.com and sign up for the ENKI newsletter.
For CTIA Appointments contact Richard Jones rjones(at)enkigear(dot)com.
For media inquiries contact:
Edward Cates
Nuance Marketing
770.865.8170
# # #
Read the full story at http://www.prweb.com/releases/enki/geniuscase/prweb5186264.htm.
Page: 1
Related Keywords:
restraint of trade, international (foreign) trade, trade dispute, trade agreements, trade policy, trade balance, computing and information technology, satellite technology, wireless technology, science and technology, technology (general), identification technology, agricultural research and technology, computing and information technology, satellite technology, wireless technology, science and technology, technology (general), electronics, identification technology, agricultural research and technology, computing and information technology, hardware, satellite technology, wireless technology, science and technology, technology (general), identification technology,
---