Geisinger Health Plan Selects NaviNet to Enhance Its Next-Generation Provider Communications Strategy
(March 12, 2012)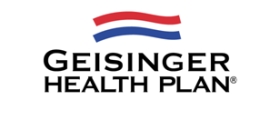 DANVILLE, PA -- (Marketwire) -- 03/12/12 -- Geisinger Health Plan (GHP) announced today that it has chosen NaviNet, America's largest real-time healthcare communications network, to enhance its next-generation provider communications strategy.
NaviNet, a Web portal for providers, simplifies health care administration and provides access to provider and member information in a secure environment. Using NaviNet's Saas-based multi-payer Insurer Connect solution, provider offices are able to confirm benefit information, view and inquire about claims and submit referrals for their patients who have GHP coverage.
As a leader in innovation, GHP is focused on improving efficiency, member satisfaction, and health outcomes, while reducing health care costs. By leveraging NaviNet's capabilities, GHP is working to improve and streamline administrative, financial, and clinical communications for both Geisinger-affiliated and independent participating providers. The portal allows providers to better manage patient information and office processes by providing easy access to GHP's comprehensive online resources for policy and claims information, and drug formularies, reducing the time and cost associated with administrative functions.
"We have more than 45,000 providers in our network," said Jason Renne, vice president of network innovations for GHP. "It is important that all our participating providers have the information and tools they need to offer our members excellent service."
"By offering Insurer Connect to its fast-growing provider network, GHP is demonstrating its commitment to providers and member satisfaction," said Josh Holmes, senior vice president of payer sales, NaviNet. "With NaviNet, GHP can continue to increase its provider footprint while fostering innovative healthcare communications and efficiently managing the delivery of patient information."
About Geisinger Health Plan
Geisinger Health Plan, begun in 1985, is headquartered in Danville, Pa. The plan serves more than 290,000 members in Pennsylvania and West Virginia. Coverage is available for businesses of all sizes, individuals and families, and Medicare beneficiaries. As part of Geisinger Health System, GHP has been recognized nationally as a model for health-care reform with documented success in innovative programs such as the patient-centered medical home. For more information, please visit www.thehealthplan.com.
About NaviNet
NaviNet, America's largest real-time healthcare communications network, securely links leading health plans, industry partners and the government to hundreds of thousands of physicians, clinicians and other healthcare professionals. More than 75 percent of the nation's physicians are enrolled in the NaviNet Network, which touches 121 million covered lives. NaviNet's care collaboration solutions and services for unified patient information management (UPIM) address the full lifecycle of healthcare data management by providing single-source access to patient-centric administrative, financial and clinical information to reduce costs, increase efficiencies and improve quality of care. For more information, or to sign up for NaviNet, please visit www.NaviNet.net or call 617-715-6000 or 800-805-7569.
Contacts:

Geisinger Health Plan
Amy Bowen
570-271-8135
Email Contact

NaviNet, Inc.
Laura McCaughey
617-715-6431
Email Contact


Copyright @ Marketwire
Page: 1
Related Keywords:
NaviNet, Inc., Marketwire, Inc., , Financial, Internet Technology, Medical, Other,
---